Viindoo Manufacturing - An integrated solution
Fully Integrated features within a single platform, ready for Smart Factory 4.0.
Manage resources and build processes

1. Manage all manufacturing resources including machinery equipment and human resources. Set up time performance, efficiency, and overall equipment effectiveness (OEE), operating cost for each resource.
2. Create multi-level Bills of Materials that will meet the need for the simplest to the most complex manufacturing module.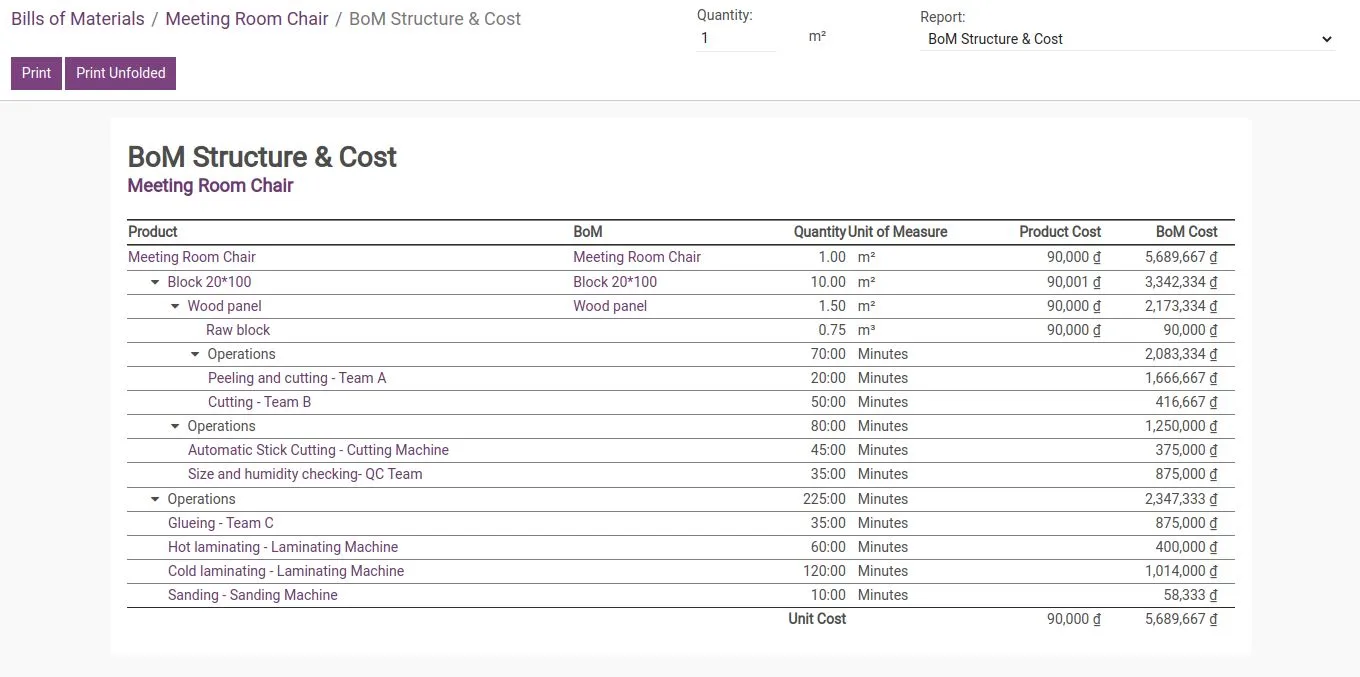 3. Build a general to detail manufacturing process with each action attached to a specific resource.
Plan and keep track of manufacturing activities

Automatically create manufacturing planning based on manufacturing activities, efficiency, and timetable of the resources joining in the manufacturing activities.


Visualize customizable detailed manufacturing schedule in Gantt chart.

Record actual material consumption for each stage, order, compare it with the planned norm and calculate the actual cost based on consumables on each stage.

Keep track of manufacturing activity duration, evaluate the efficiency of resources, help optimize the manufacturing plan and process.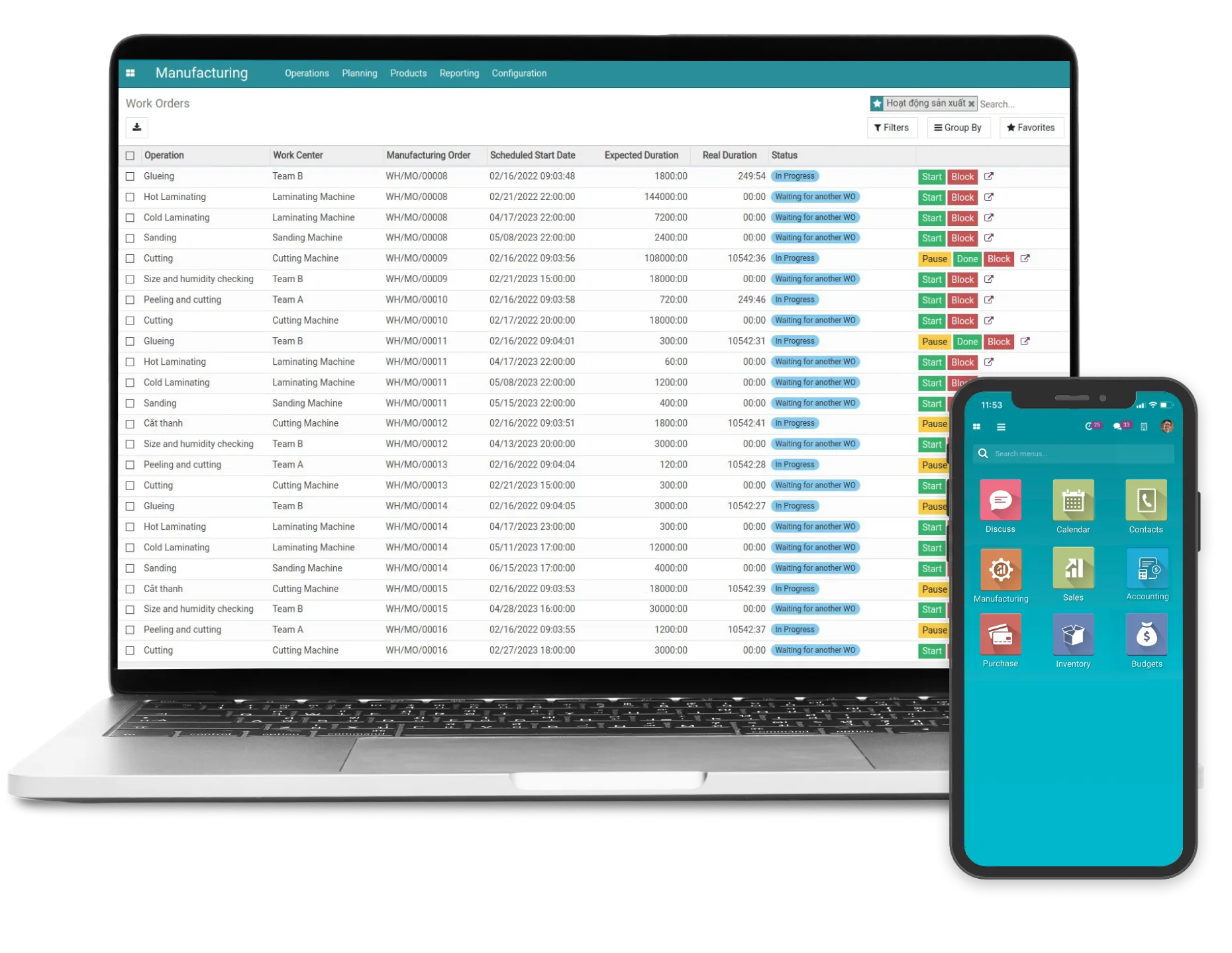 Cost analyzing report for work orders based on consumables and manufacturing cost based on actual manufacturing time of each resource.

Integrate with other apps (human resources, accounting, purchase, sales, inventory, etc.) to help fulfill manufacturing plan according to the information of each resource managed in the system.

Build and optimize inventory planning
Plan your inventory: capture the on-hand number, forecast the demand on a daily, weekly, or monthly basis.


Integrate with the supply chain, auto-create working orders, maneuver your inventory, or purchase orders to fulfill the planned inventory.
Ready for 4.0 Smart Factory

A flexible platform, ready for expansion and integration with other devices such as: Manufacturing machine, measuring and censoring tools,...
Real-time and comprehensive reports

Available at anytime, anywhere, on mobile devices

Fully integrated with other Viindoo applications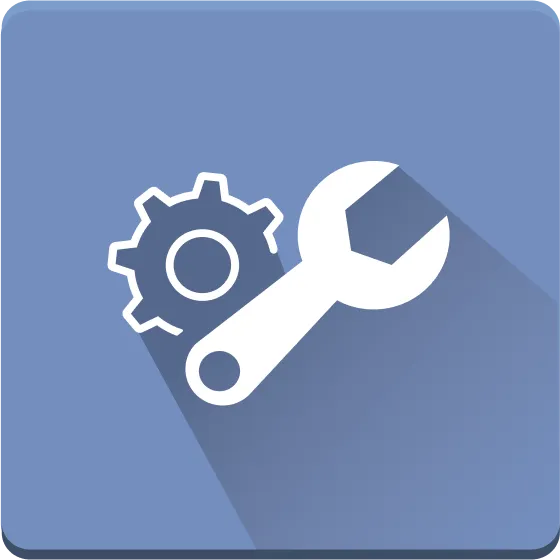 Maintenance
Manage appliances and maintenance schedule to track production progress.

Purchase
Automatically create POs to buy raw materials based on minimum stock data.

Inventory
Reinforce supply orders when necessary to meet the progress requirement.

Accounting
Timely manage your revenue, cost and profit with the absolute precision.
Start your Viindoo
15-day FREE TRIAL now!
---
Fast & Easy
Instant Access. No Installation.
Unlimited Functions
A Total Solution for every need.
Flexible Scalability
Compatible with all company sizes.
Optimized Expense
Reasonable cost for all types of budget.
Need help?
Contact us: +84 225 730 9838
Sign up and start your trial