Optimize the Quality Management Process with Viindoo Quality Management Software

Viindoo Quality - Quality Management Software satisfies the quality management process of an enterprise, creating consistent results to prevent errors and reduce costs.

1. Quality Planning

Set flexible quality criteria to adapt specific needs of the business.

2. Quality Assurance

Implement a criteria-based process through the creation and management of quality check sheets.

3. Quality Control

Create quality alerts automatically and request prevention/correction.

4. Quality Improvement

Build appropriate improvement policy with the help of multi-dimensional reports.

Outstanding features of Viindoo Quality Management Software​
Plan resources and facilities for quality planning

Manage quality inspection through the division of quality control teams.
Establish a variety of criteria such as quality type, control type, etc. for the evaluation and control of the quality of specific products/ professionals.
Set processing stages for alert solving from start to finish and classify alerts with quality tags.
Manage action steps for prevention/ correction when solving quality alerts.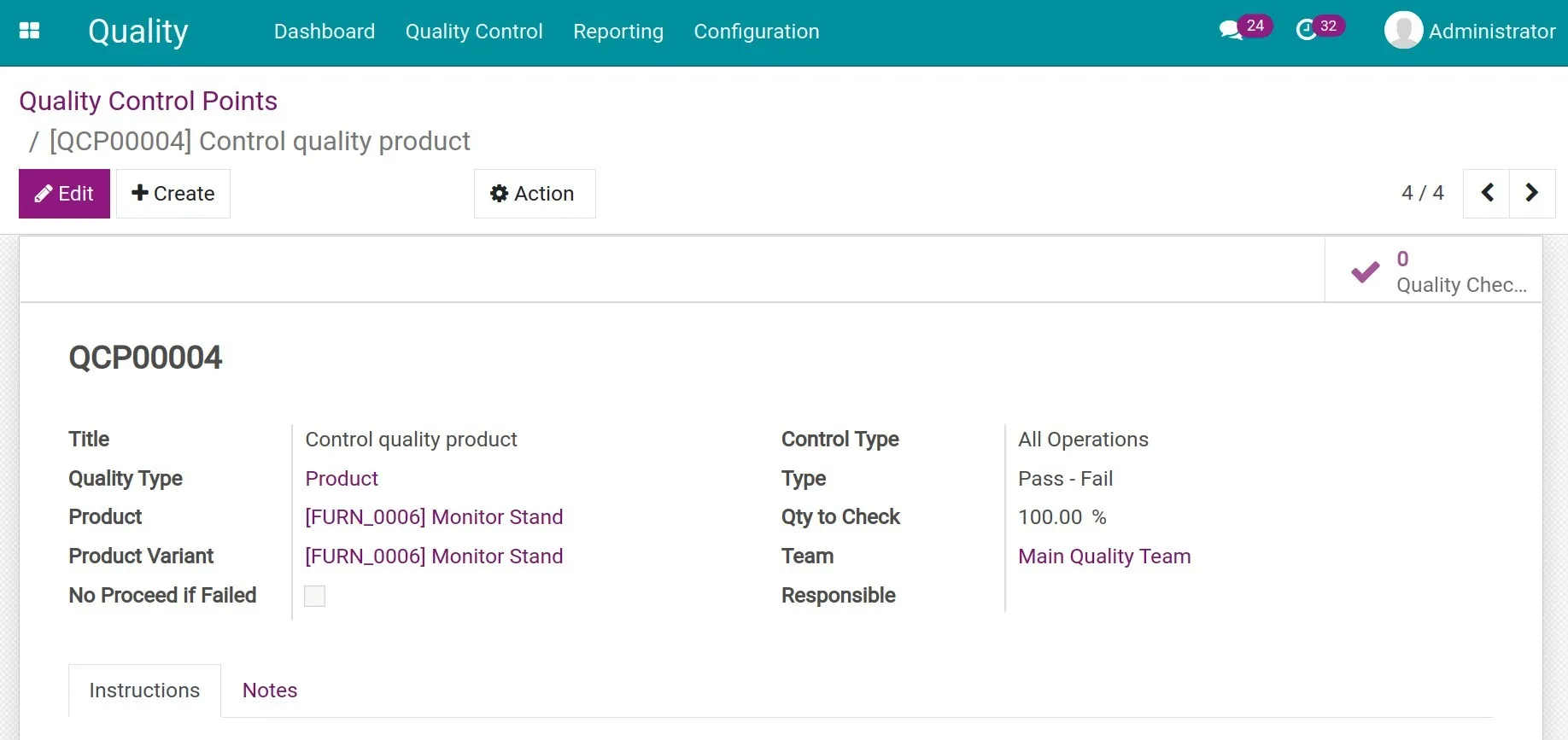 Standardize quality assurance and quality control processes

Automatically control general processes of a business, product quality on each stage of work orders, and stock transfer slips according to demand.

Strictly inspect quality based on the system of criteria automatically reflected on the quality check sheet.

Appropriately create quality alerts for failed professionals/products. This supports taking necessary actions and suitable tasks assigned to handle the alarm and complete the quality control process.

Provide real-time multi-dimensional analysis and reporting system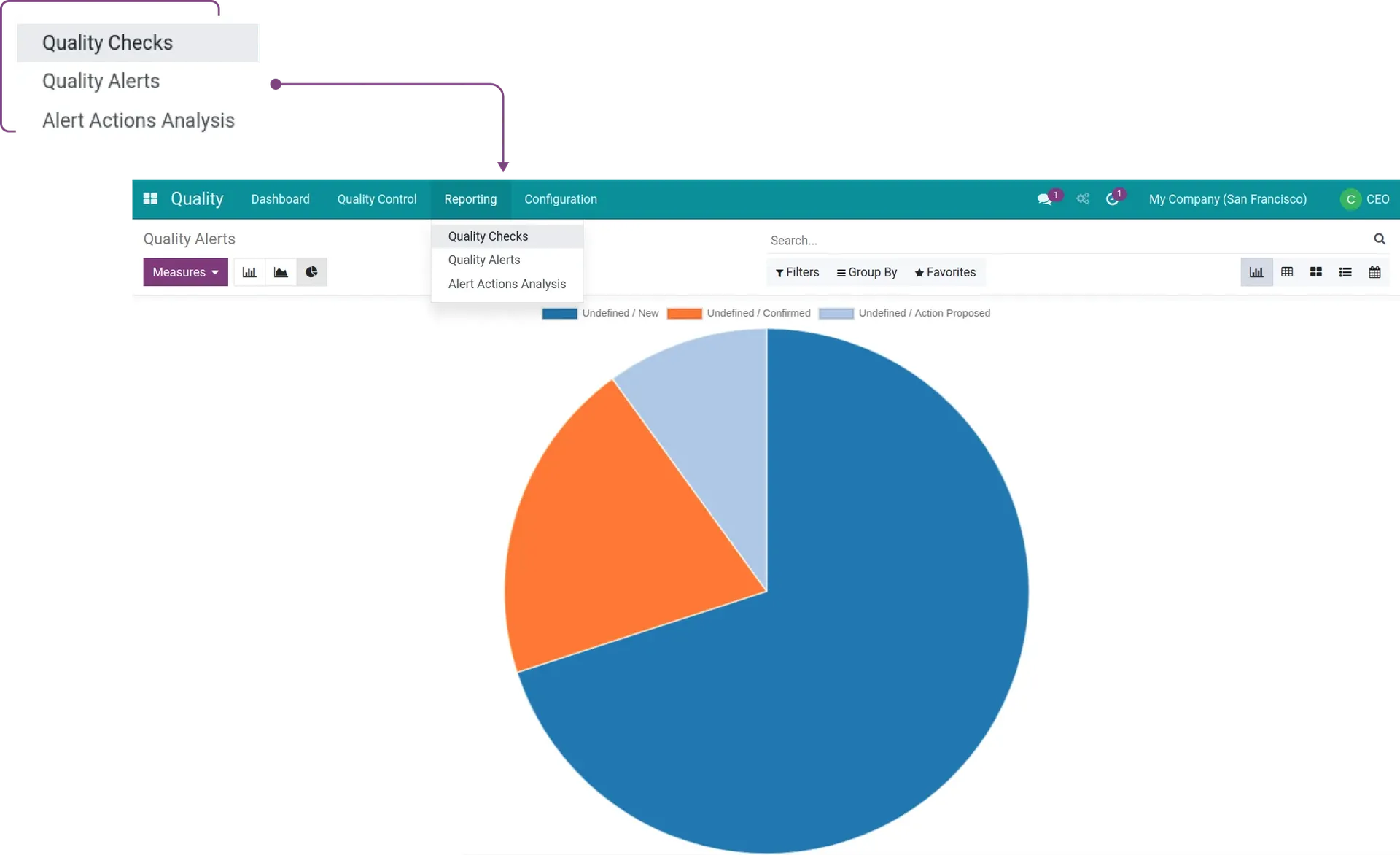 Viindoo Quality Management software provides 3 types of reports with different views including chart, pivot, list, kanban, and calendar.
Quality Inspection Report
Quality Alert Report
Action Analysis Report
Get FREE Viindoo Quality Management Software forever
Start now to increase the competitiveness of the Enterprise!