Why should you choose Viindoo Rental Management software?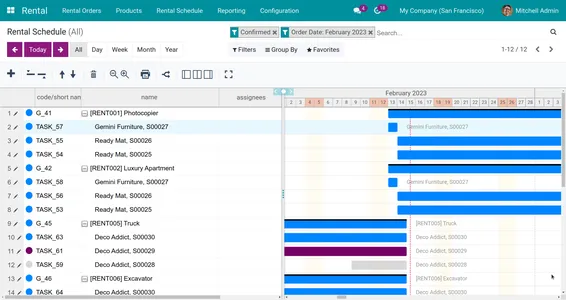 End-to-end management process on a single platform.
Gather all necessary information, directly on rental orders, delivery orders, and returned orders.
Easily track product availability from Gantt charts.
Integrate with Purchase, Inventory, and Accounting Management Software.

Key Feature of Viindoo Rental Management Software
Manage rental properties and equipments
Configure rental products and allow searching for these on the product list.

Develop a flexible pricing policy for each rental product.
Allow customers to pay online as soon as they press "confirm and pay" on the email quote.

Track rental order status in real time

Manage rental products.

Manage and track the status of rental orders.
Manage rental warehouse.
Manage and track the delivery and return of rental products.

Automatically calculate extra charges and remind withdraw rental orders
Activate and configure online payment gateways.
Fully integrated with Viindoo Accounting Software and Inventory Software to support enterprise:

Automatically calculate extra charges in case of late return.

Automatically assign activity to remind the due date to withdraw rental products.

Visualized and multi-dimensional reports with an overview of the rental processes
Automate and update the reports system with real-time data and visually presented by Pivot and graph.
Make import, export and inventory reports for rental products.
Make revenue analytics and evaluate rental plan.

Flexible make reports on numerous measures. You can effortlessly and quickly filter and group data.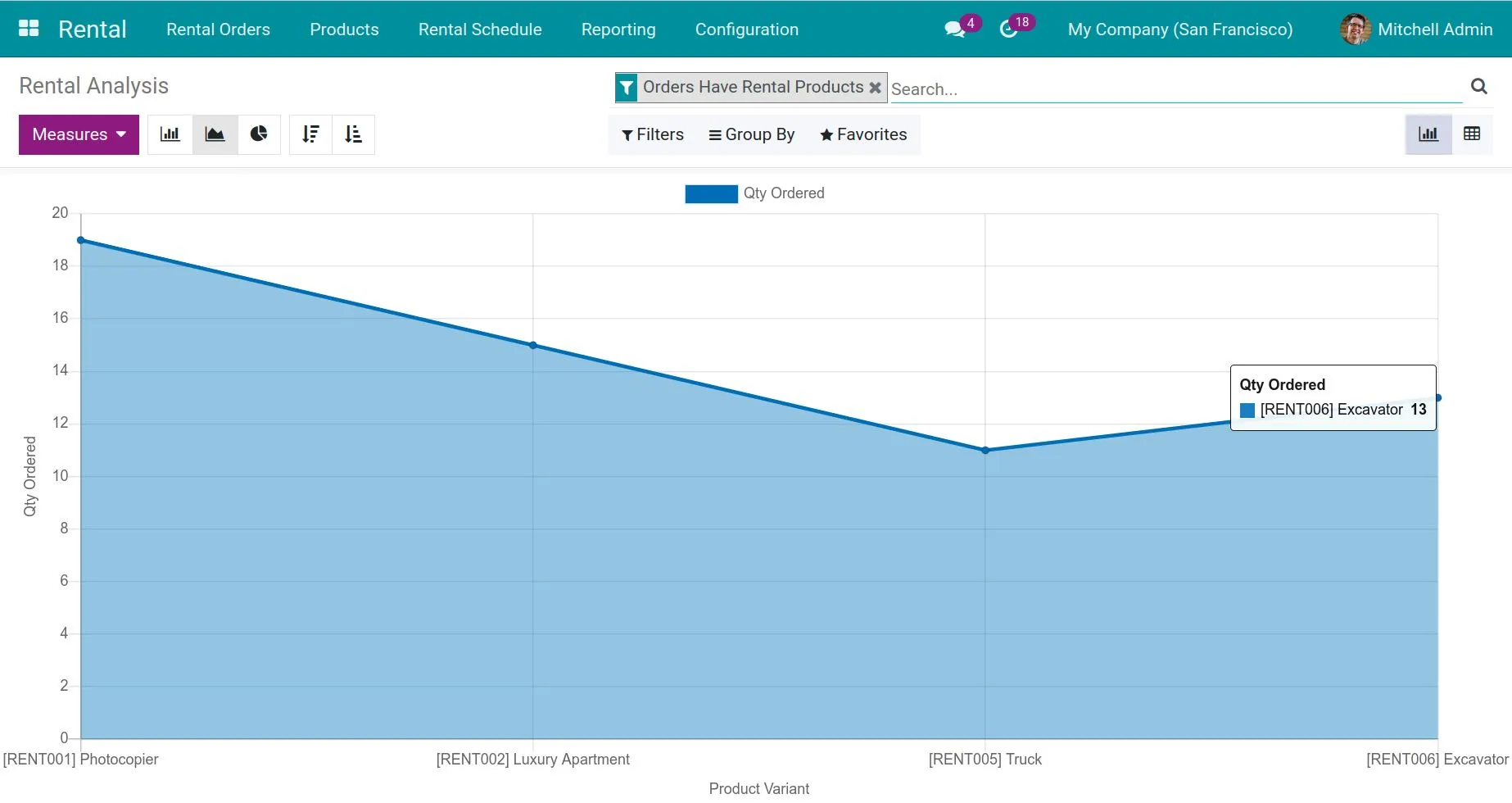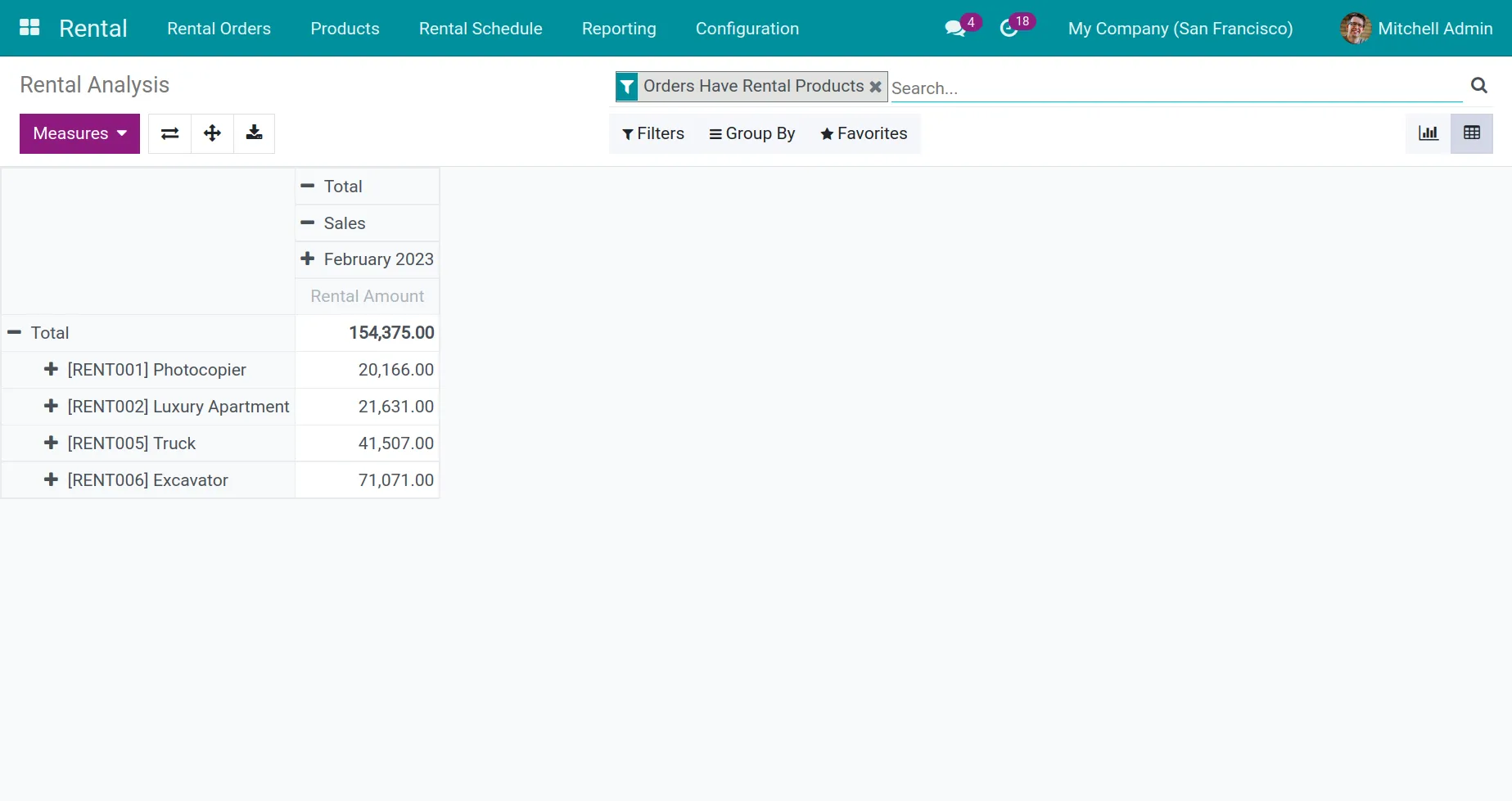 Fully
integrated
with
other Viindoo applications

Purchase
Synchronize all information about supplier, deliver time, price. Automatically create purchase orders if needed.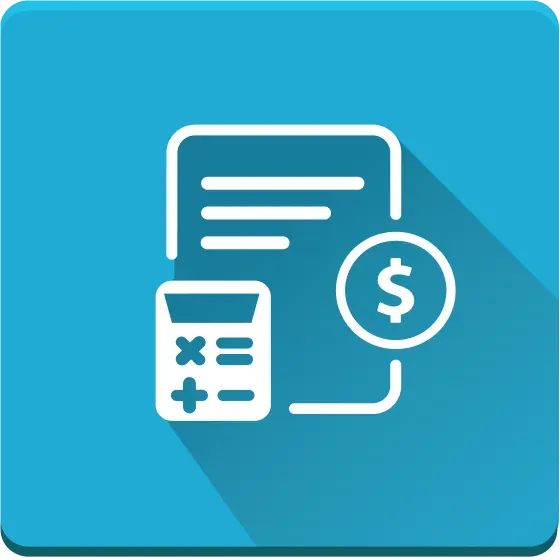 Accounting
Precisely real-time control the revenue, cost and profit of the company.
Inventory
Control stock activities, synchronize data, reinforce supply order when necessary.
​
Get FREE Viindoo Rental Management Software forever​

Start now to increase the competitiveness of the Enterprise