Become Viindoo Partner



We provide solutions, core platforms, and complete products for partners to consult and deploy systems for their customers.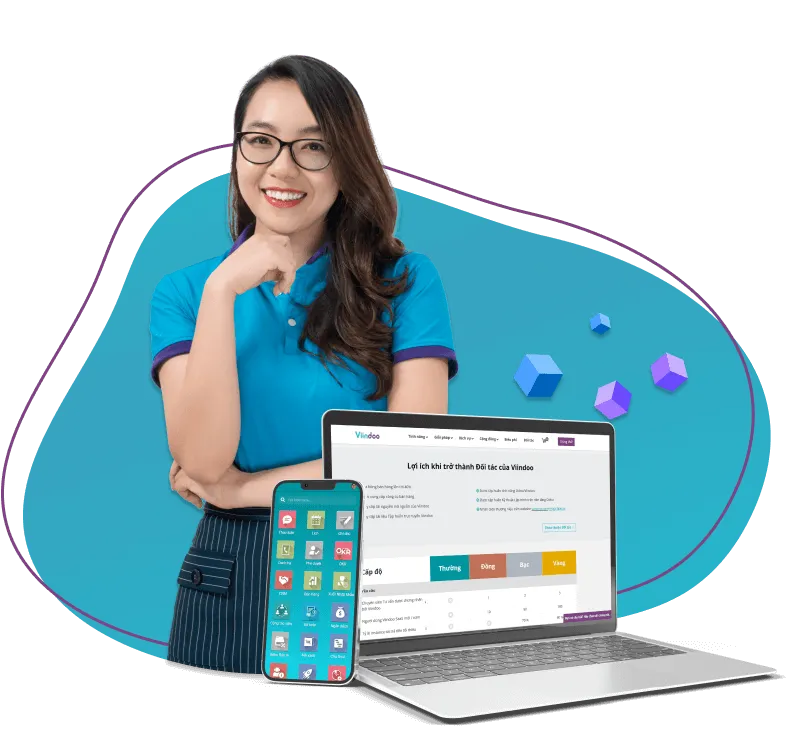 Service for Partners of Viindoo
With over 10 years of experience in implementing Enterprise Management Software, we believe that Enterprises deserve the most advanced and best technology solutions to leverage their management.
To encourage more and more Enterprises to apply technology in production, business, and operation, we offer Membership Service for Viindoo's partners. Viindoo provides the solution, core platform, and complete quality products; while our Partners analyze customers' needs, configure software, advise on implementation, and train customers to apply the system in daily work.
Why become Partners of Viindoo?
Up to 40% commission
Sales systems provided

Access to the source code resources of Viindoo
Access to the online Training Documents of Viindoo
Levels

Ready

Bronze

Silver

Gold

Conditions
9.900.000
45.000.000
45.000.000
45.000.000

Number of certified consultant staff

1

2

3

Number of new Viindoo SaaS user accounts created within the year

10

90

180

70

%

80

%

Recognition

Visibility on viindoo.com

Bronze section

Silver section

Gold section

Use domain viindoo.cloud

Required

Not required

Not required

Not required

Use Viindoo trademark

Required
Required
Required
Required
Training Benefits

Training Features

8

Hours

15

Hours

30

Hours

Training Technical

20

Hours

Training project management and implementation

18

Hours

Hours of sales support and guidance

8

Hours

15

Hours

30

Hours

Sales Benefits

Commission on Viindoo SaaS

5

%

20

%

30

%

40

%

Number of concurrent Trial Instances

10

15

20

30

Number of times to extend Trial Instance

1

2

3

Leads assignment

Sales Tools

Sales Kit

Toolkit to support implementation consulting

Public Resources

Reseller Dashboard

Access to Viindoo Standard Addons source code

Schedule a call
Schedule a call
(*) Note: Annual Fee will be converted to foreign currency based on the corresponding exchange rate published by Asia Commercial Joint Stock Bank (ACB) at the time of Partner's request.
Interested in our Partner Program?