What is CRM software?
Viindoo CRM is a comprehensive Customer Relationship Management Software that manages all customer information from contact, customer characteristics, transaction history to reports. Viindoo's CRM software always puts customers at the center, helping businesses optimize the efficiency of customer care and management to increase revenue.

Why use Viindoo CRM software?

Viindoo CRM gives you an overview of Sales, Marketing, Support, etc in customer relationship management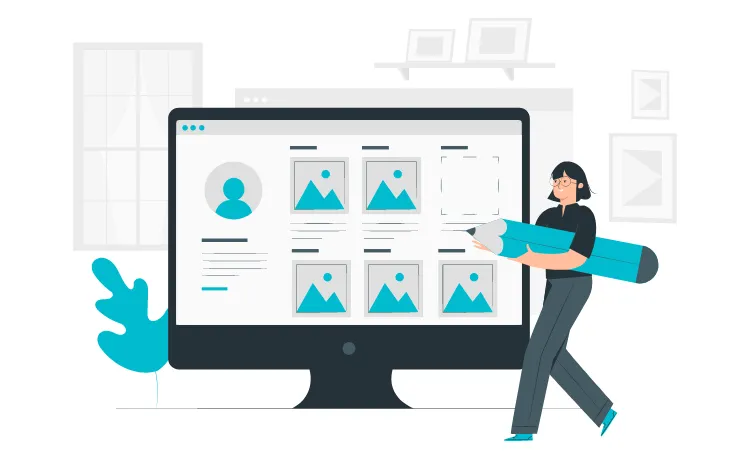 Manage all Customer Data
Automatically create leads, Interact with customers while the entire data is stored.
All in a single platform.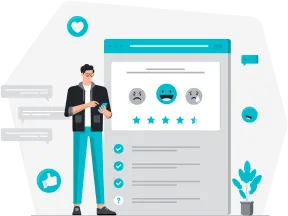 Optimize Customer Service
Easily schedule actions & set priorities throughout the sales pipeline.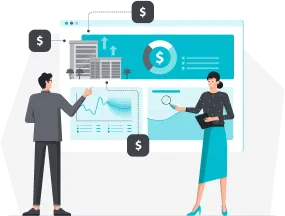 Close more deals in less time
Manage multiple sales teams, and closely follow progress toward the Revenue target via
real-time reports.

Outstanding Features of Viindoo CRM

CRM software from Viindoo​ accompanies Business breakthrough revenue and enhance customer experience. A complete CRM system for optimal customer relationship management.
Comprehensive Sales Pipeline Management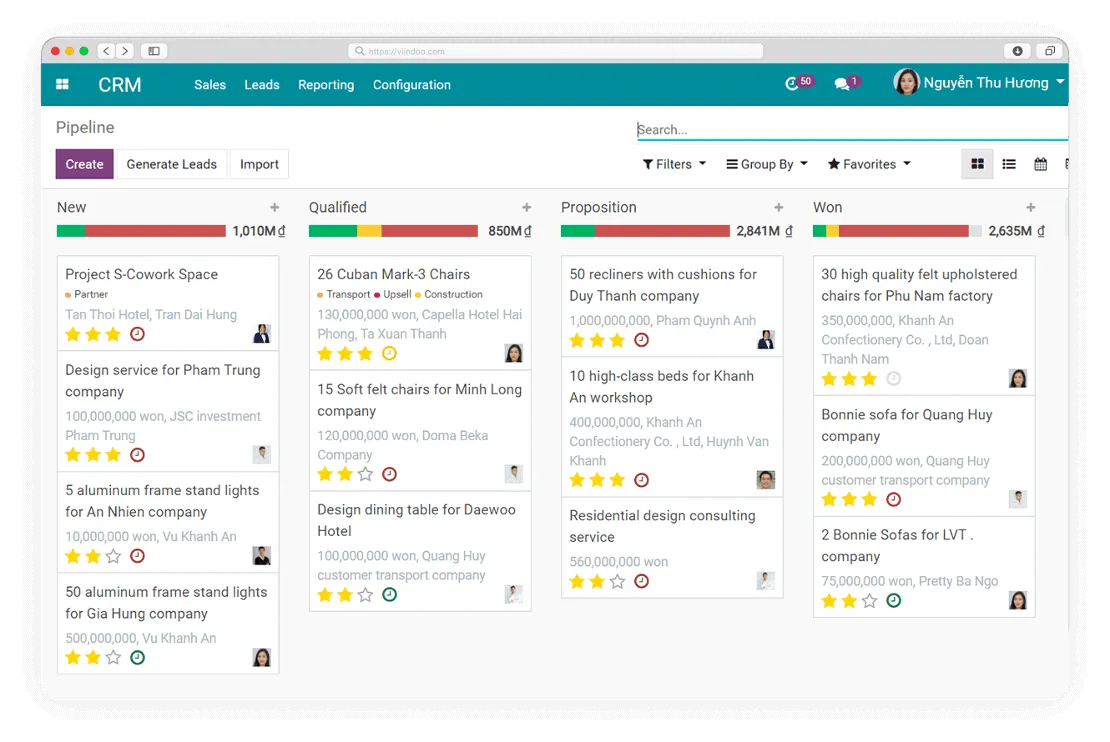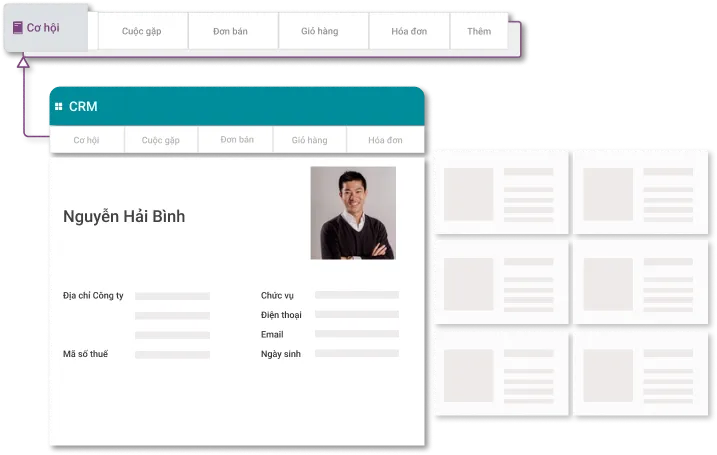 All-in-one data management

One platform for all customer services and information

Multi-channel integration for customers interaction: incoming email, website, live chat, etc.

Automatically create leads from different sources

Standardized library of customer data showing complete customer contexts and information

Customer segmentation according to various criteria, for full exploitation of customer data.
Efficient Customer Relationship Management

Schedule activities for customer services, ensuring timely follow-up and reminders. Never miss any customers or tasks.

Save time with an auto-updating email template library that's easy to use and customize to your liking.

Easily track customers' states and priorities for effective information exploitation with appropriate customer service.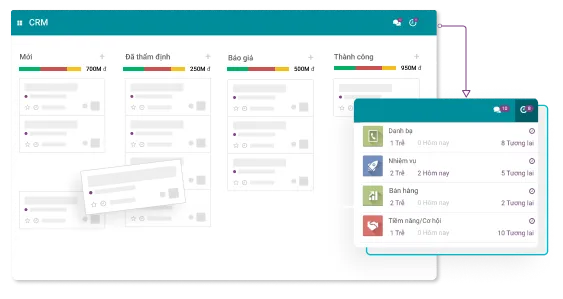 Manage work and quality of customer care
An overview of your sales teams' work progress and results
Recognize & handle "blockage" points promptly to optimize customer service efficiency

Follow customer service schedules and performance of each salesperson

Promote collaboration & internal communication right on the customer information interface

Closely follow the Revenue-completing progress of each Sales Team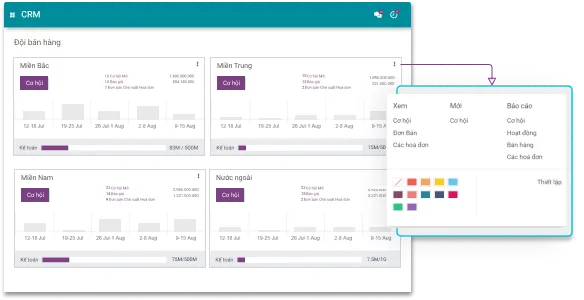 Visualized real-time report with 100% precision

Instant, automatically updated reports, visualized in the form of Column Chart, Line chart, Pie chart, Cohort Chart, Pivot, etc with filters and groups. Easy to customize according to your needs.

Evaluate trends, buying habits, customer needs, customer segments.

Analyze business opportunities, customer sources, sales channels, sales effectiveness and closing rates, effectiveness of Marketing, advertising campaigns, etc.
Criteria for selecting CRM software
Automate processes, thereby reducing HR costs

Functions customizability

Integrate with other support tools
Fully integrated with other Viindoo applications
Viindoo CRM software integrates unlimitedly with applications in Viindoo Enterprise Management Software


Website
Automatically create leads who are interacting on the website.

Sales
Convert opportunities into quotations and sales orders, receive payments quickly.

Email Marketing
Send emails to the proper leads, ready to convert them into customer.

Invoicing
Integrate customer information, easily create sales invoices automatically

Don't miss the chance of getting a FREE 15-day trial with Viindoo

Start now to increase the competitiveness of the Enterprise