Create expenses declarations with a few simple steps. Attach invoices, documentation to post-check, reconciliate.

Record expenses anytime, anywhere on any devices with the Create expenses from incoming emails function with corresponding attachments.

Create expense reports for expenses with the same purposes, supporting scientific expenses management.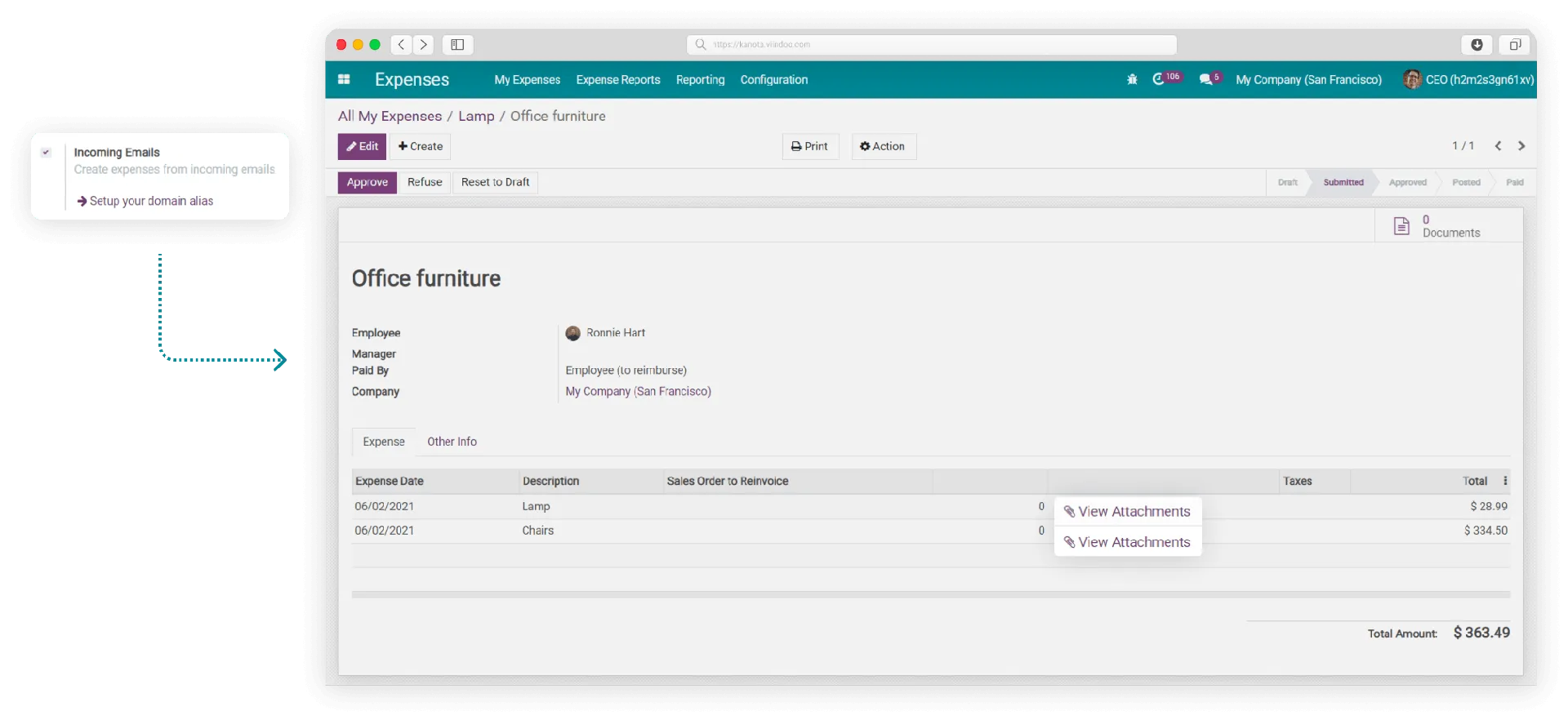 View your expense report as well as your subordinates' in list view, kanban view, charts, dynamic pivot tables, etc.

Use diversity filters and groups to quickly find, categorize expenses according to personal needs.

Approve/ Refuse employees' expenses on a single form, based on the related information such as time, description, vendor, etc.

Support expenses management on multi-companies, multi-currencies.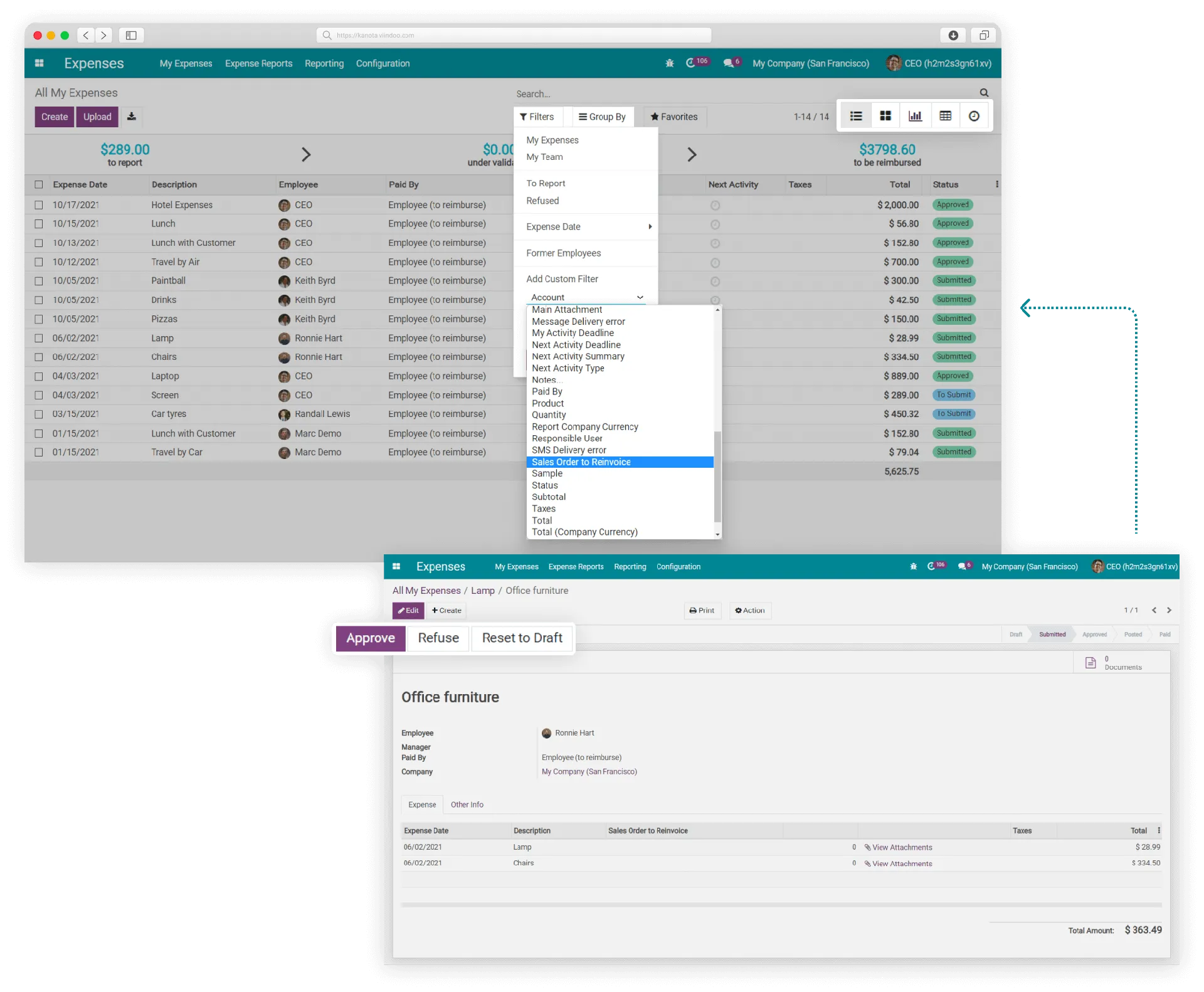 Easily select payment method for expenses.
Pay by the company.

Pay by reimbursing for the employee.

Pay on the employee's next payslip.

Reconciling with the employee's advances to set off debt.