Manage the Warranty Policies

Warranty is one of the activities that help enterprises build after-sales services; bring sustainable and loyal customers.
Viindoo Warranty Management allows you to control the entire warranty process
1. Create new warranty claim.
3. Confirm or reject claim.
Flexibly set up warranty policies
Build warranty policy for each product and automatically calculate warranty expiration date.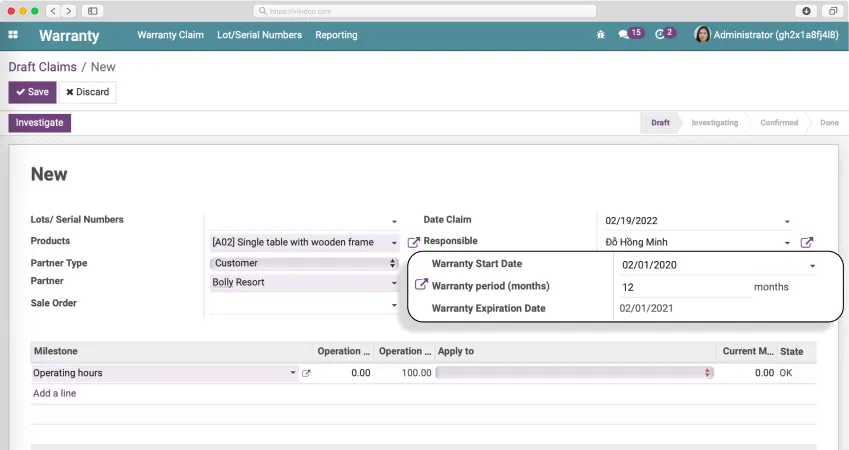 Warranty by period
(12 months, 24 months, etc.)
Viindoo Warranty allows to track warranty period with manufacturers or customers.

Manually update warranty period adhering to other agreements, like equipments, machineries are delivered to the customer's inventory after a long shipping period, etc.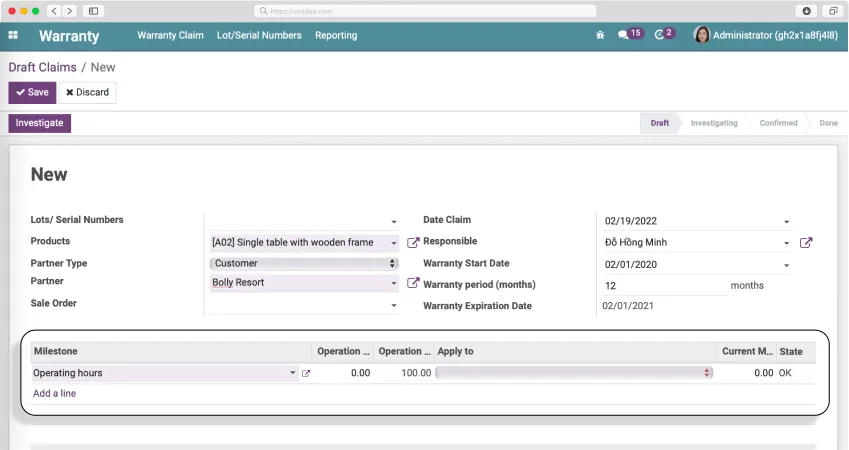 Warranty by products' operation milestones (operating hours, running miles)
Allows tracking warranty milestones by operating hours or running miles, which is applicable to both manufacturers and customers.

Keep track of the operation start, operation end and current measurement.
Manage and control all information related to Warranty claims
Manage partners/customers' information: Name, Address, Email, Phone number, etc.
Manage warranty period of products, follow warranty history and warranty policy(whether products are under warranty or not).
Manage warranty information by lot/serial numbers: Allow to manage warranty for each device by lot/serial number. Directly create warranty claims on the Lots/Serial numbers form view.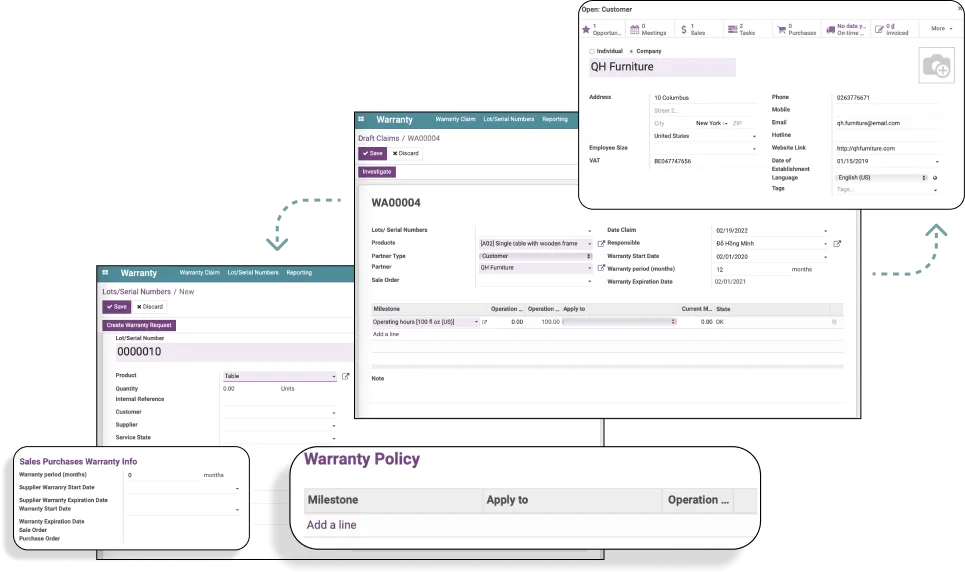 Synchronized, comprehensive Warranty management
Viindoo Warranty Fully integrated with other applications such as Maintenance, Repairs, Purchase, Sales, Inventory, etc. Enabling comprehensive warranty management features, improving customer services.
Create repair orders from warranty cards: Manage the replacement of materials and components during warranty process.

Link to sales/purchase orders:
Keep track of each product's warranty policy.
Automatically include products' warranty policies in the order line when confirming orders.
Automatically apply corresponding warranty policies for orders when creating warranty claims.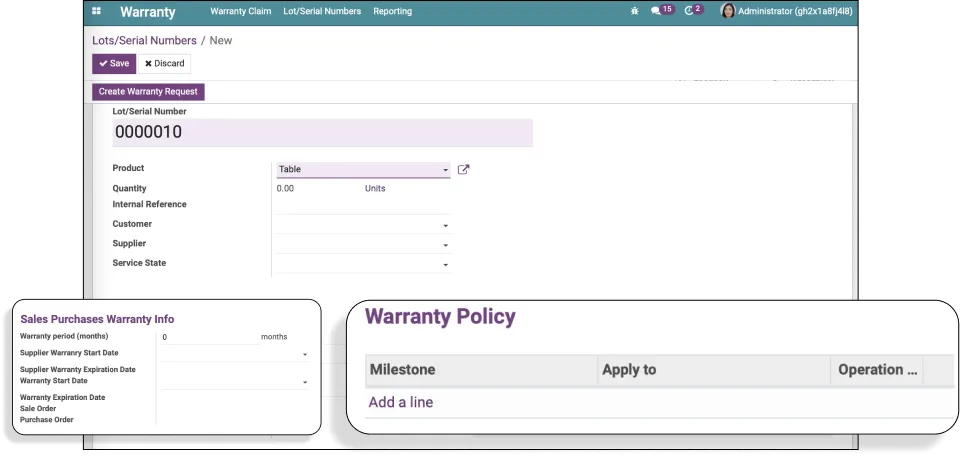 Flexible

data reports


Warranty data is recorded and shown on a Pivot report, allowing customization according to management needs by smart filters; easily adding to the Dashboard for monitoring.


Get FREE Viindoo Warranty forever

Start now to increase the competitiveness of the Enterprise