Manage your expense online
Monitor your total expense and daily expense for your company.


Customized and detailed expense report

In one system, you can list the expense report, other details and files in various formats and validate or refuse it with just ONE click.

Share the workload between divisions
As an employee: Draft the expense, upload, request approval and follow the record.
As a manager: Monitor drafts of your staff, validate or deny expenses, and deliver the records to accountants .
As an accountant: Check the expenses, files and process the payment or invoice.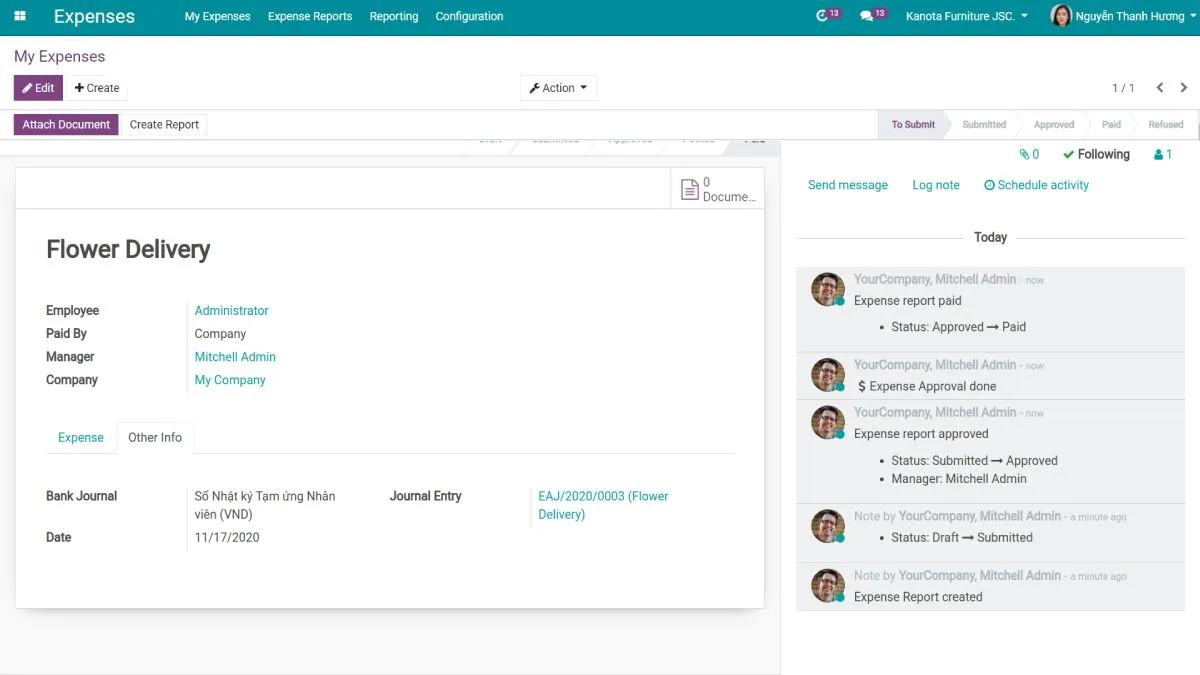 Multiple payment methods

The system allows you to choose the method you want to pay the expense: direct bank transfer by credit card, employees pay in advance and get the payment later on the next pay period or through online methods/cash .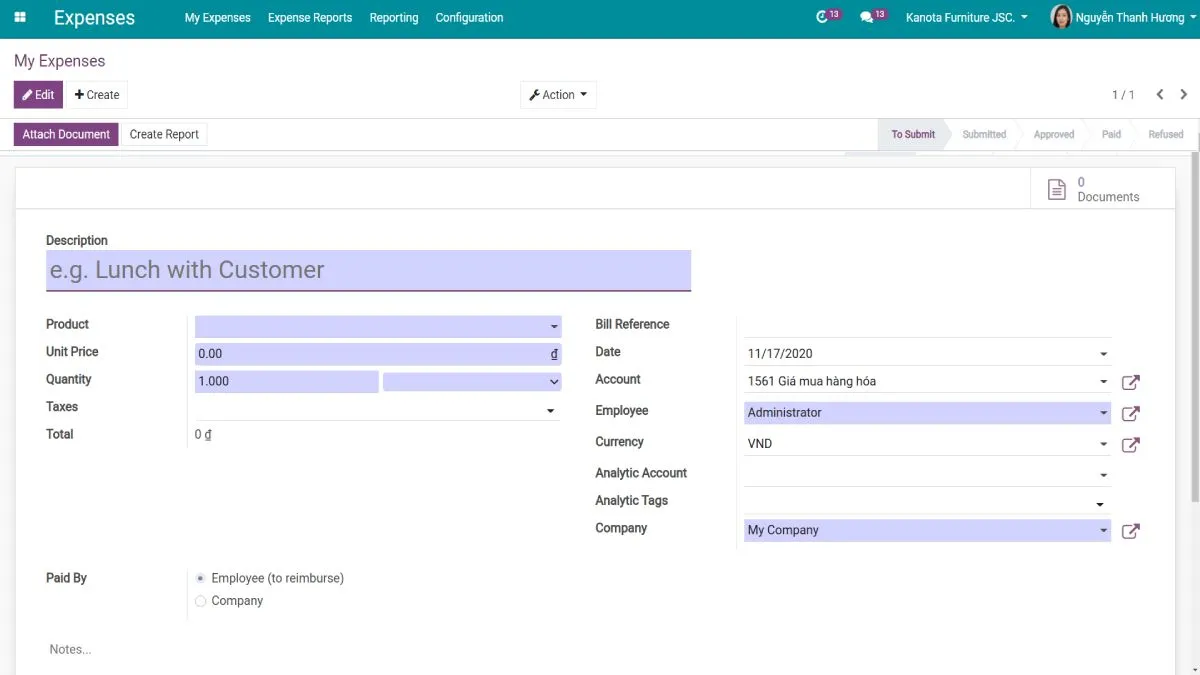 Instant total expense report
Customize filter feature helps you to collect the needed data and save the report for later usages .

Fully integrated with other Viindoo applications


Human Resources
Share the permission to validate employee's expense before send to accounting files.

Project management
Collect and analyze the statistics of contingency expense and profit for each project.

Invoice management
From expense lists to accounting invoices in ONE click.
Vehicles
The route and extra fees for each vehicle are list in detail.
Start your Viindoo
15-day FREE TRIAL now!
---
Fast & Easy
Instant Access. No Installation.
Unlimited Functions
A Total Solution for every need.
Flexible Scalability
Compatible with all company sizes.
Optimized Expense
Reasonable cost for all types of budget.
Need help?
Contact us: +84 225 730 9838
Sign up and start your trial