Friendly interface

Vehicle management interface (Fleet) on Viindoo allows users to get information about the fleet condition. All are marked with tags, logos, and colors and organized by Kanban method.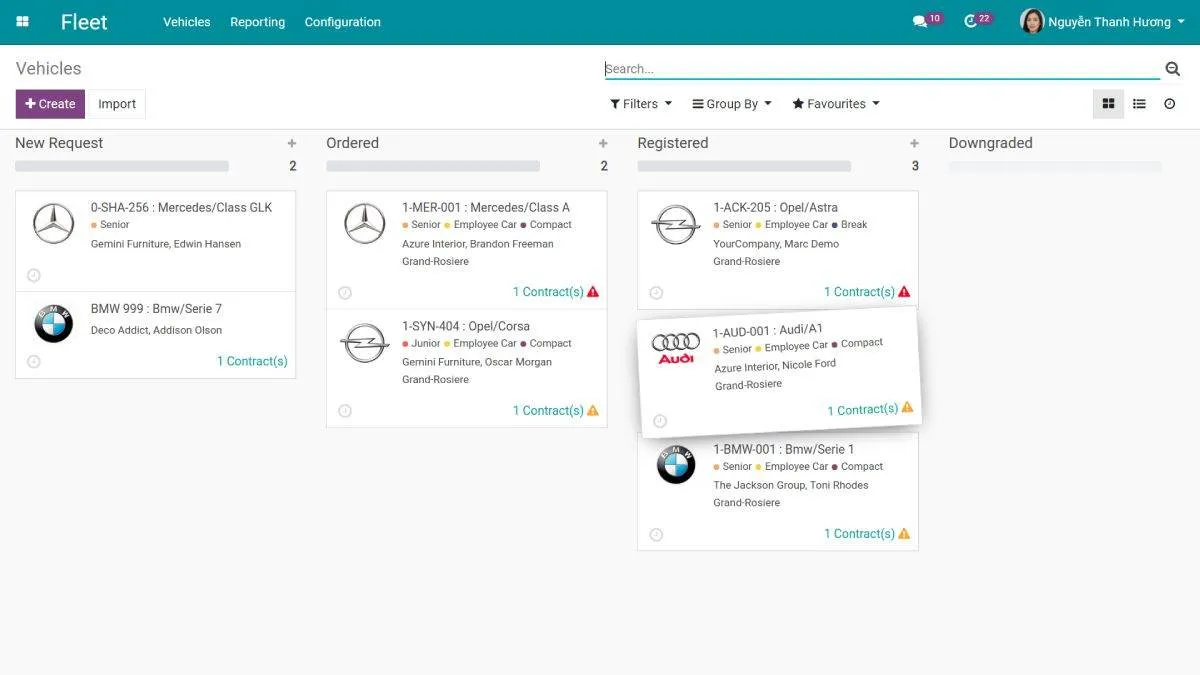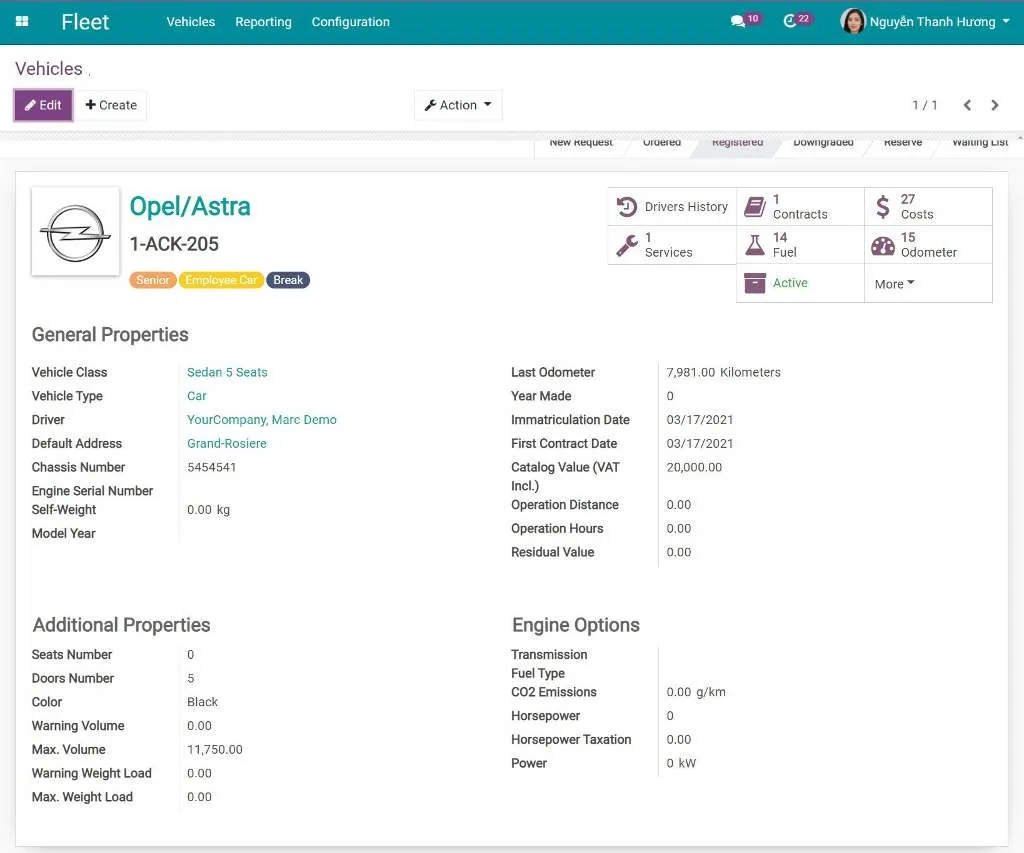 Follow up the vehicles activities

All-in-one rule is applied here: you can trace the vehicle data like driver history, contract, cost, brand, speedometer or insurance information in only ONE dashboard.
Manage vehicle contracts

You can manage all the entry contracts and attachments such as vehicle registration certificates, vehicle specifications, and service contracts. The software will send a reminder email to you when the expiry date is close. You will not miss anything important to your business.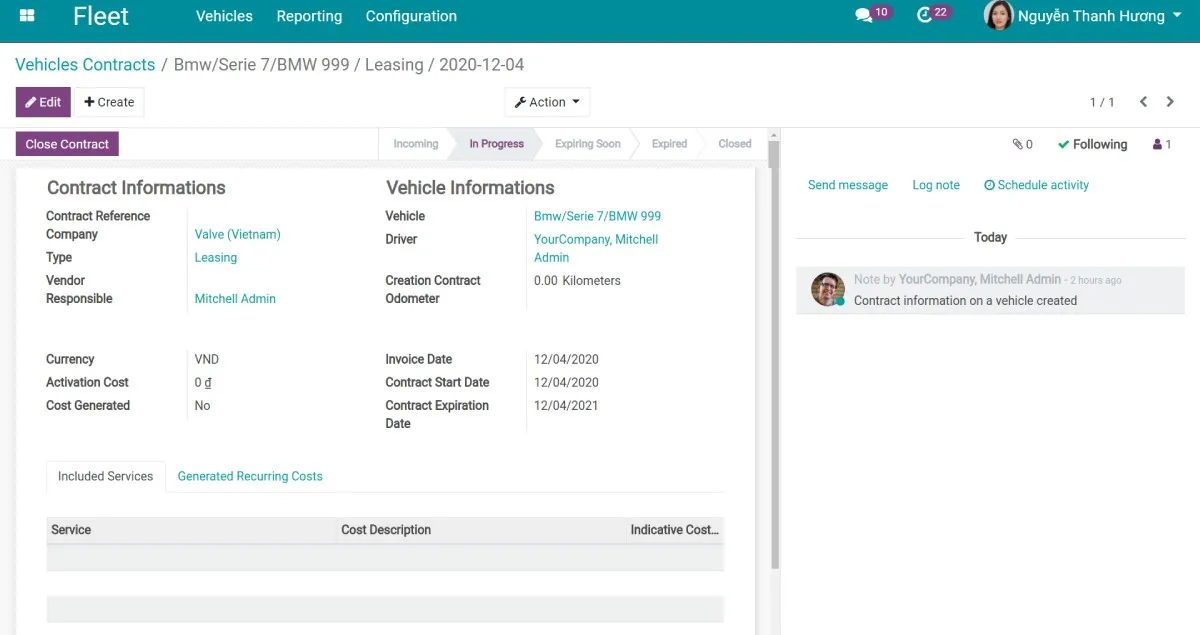 Analyze and report with Viindoo Fleet

Multipurpose reports help you manage the cost and other aspects of your fleet.
Report saving feature
helps you well on later analyzation.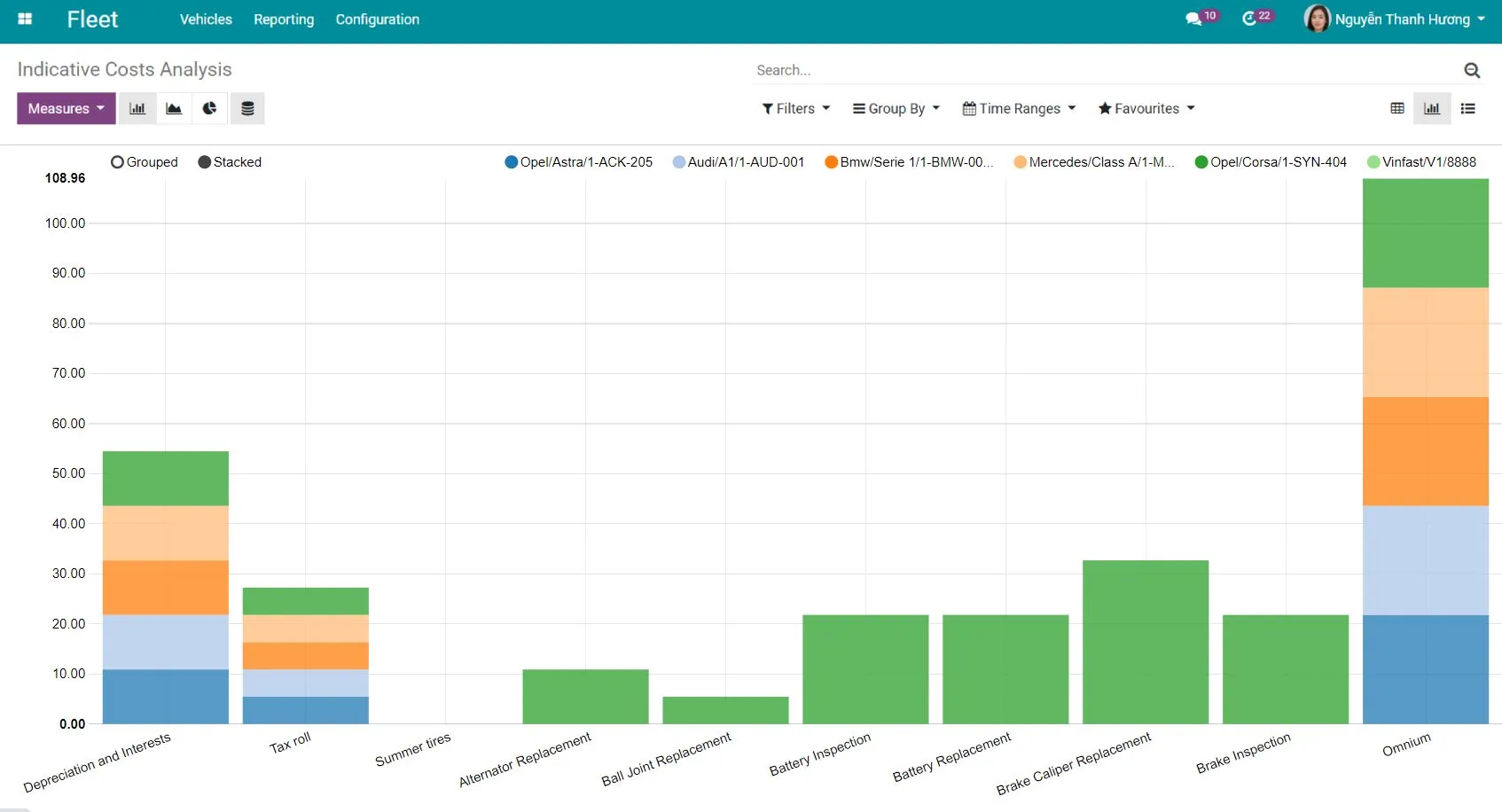 Get FREE Viindoo Fleet forever​

Start now to increase the competitiveness of the Enterprise