Viindoo Fleet - Vehicles management

Manage your vehicles, contracts, fees, and insurance cost in a simple but smart way.
Friendly interface

Vehicle management interface (Fleet) on Viindoo allows users to get the information about the fleet condition. All are mark with tags, logos, colors and organize by Kanban method.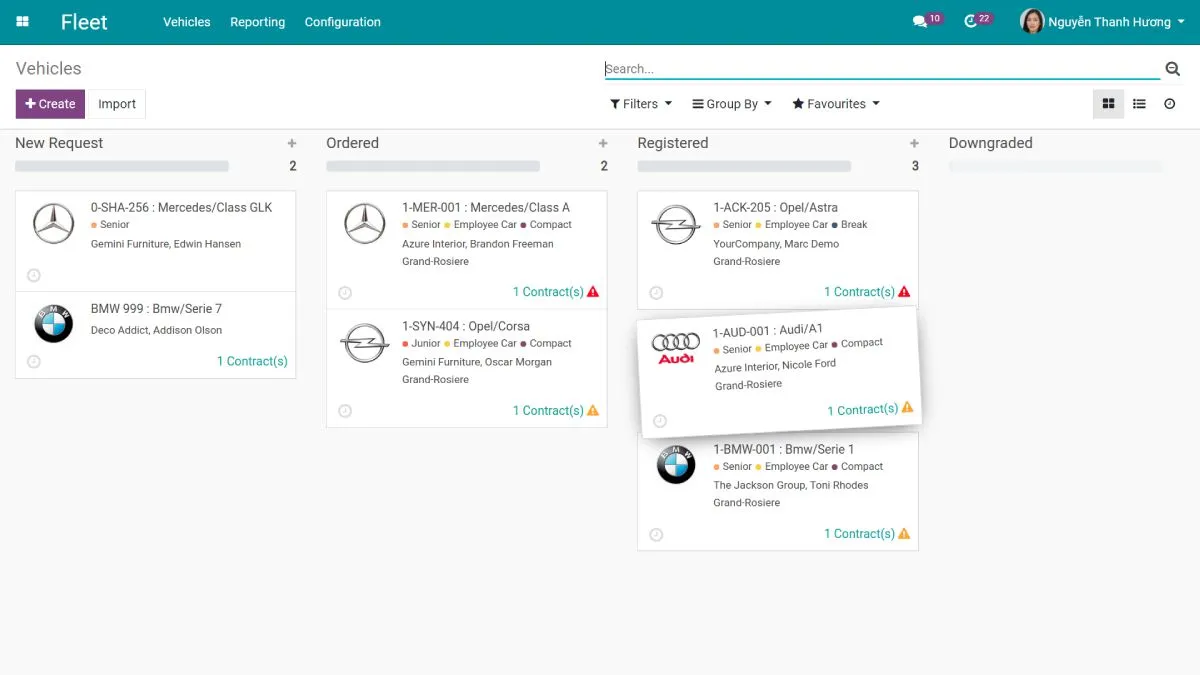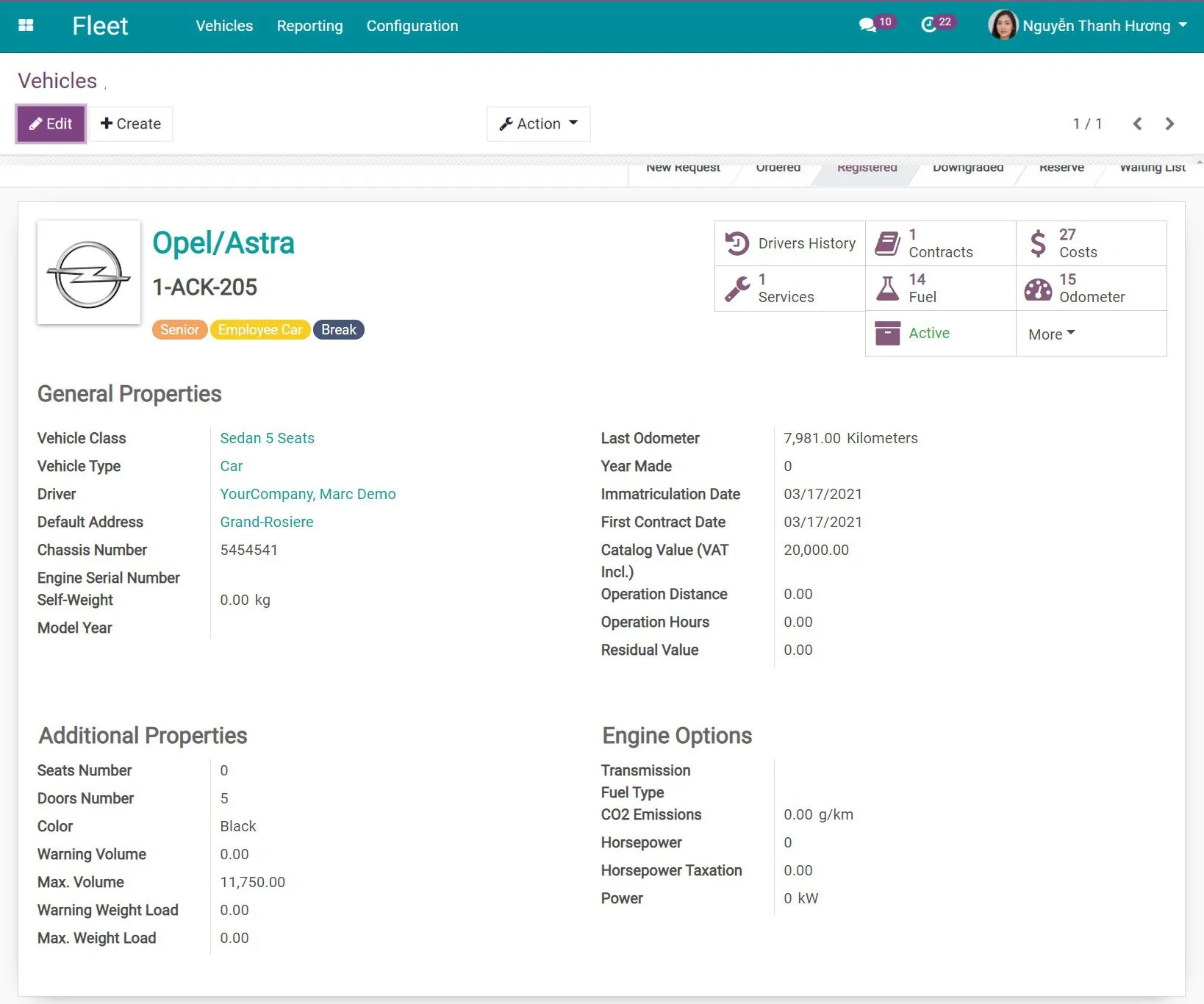 Follow up the vehicles activities

All-in-one rule is applied here: you can trace the vehicle data like driver history, contract, cost, brand, speedometer or insurance information in only ONE dashboard.
Manage vehicle contracts

You can manage all the entry contract and attachment such as: vehiclesregistration certificates, vehicle specifications and service contracts. The software will send a reminder email to you when the expiry date is close. You will not miss anything important to your business.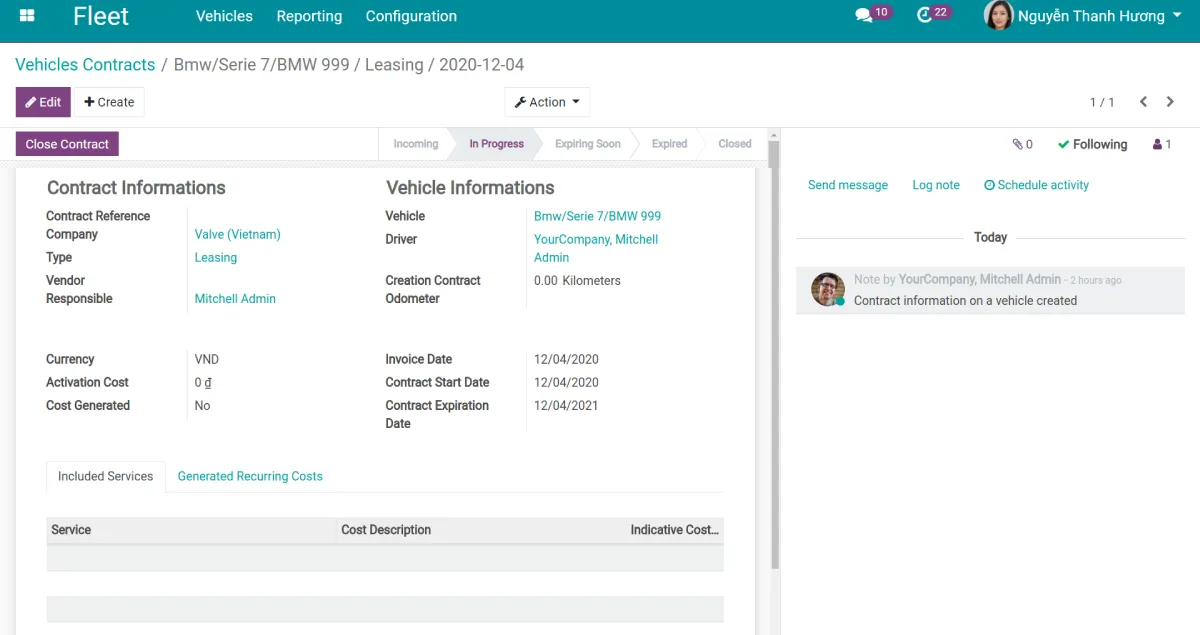 Analyze and report

Multipurpose reports help you manage the cost and other aspects of your fleet.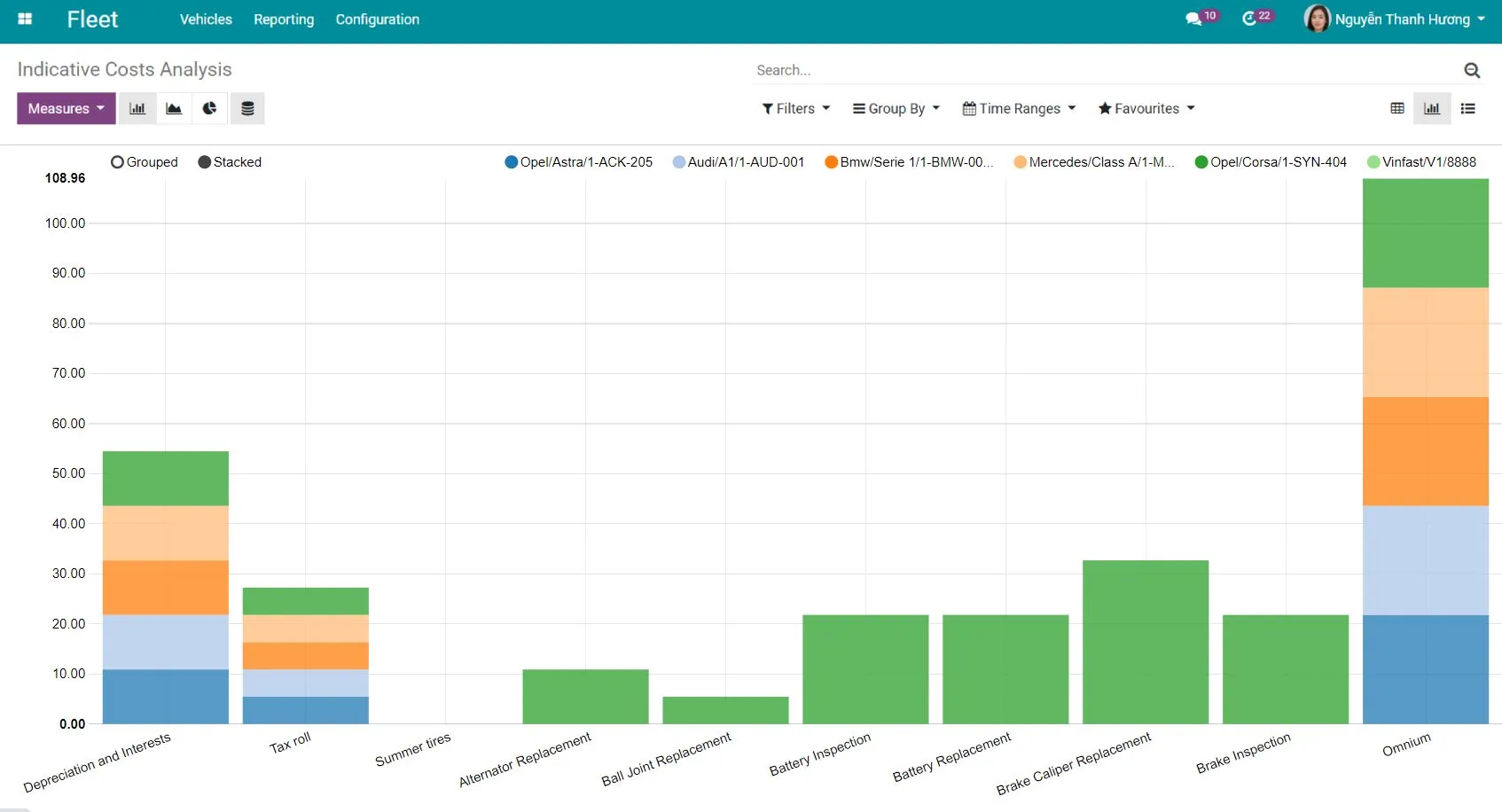 Fully integrated with other Viindoo applications


Employees
Manage drivers, contracts and grant vehicle operation permission.


Expenses
Monitor the cost of each vehicle: fuel, maintenance fee, etc.

Maintenance
Automatically arrange the maintenance schedule for each vehicle.


Project management
Manage vehicle usage by projects, customers or activities.

Start your Viindoo
15-day FREE TRIAL now!
---
Fast & Easy
Instant Access. No Installation.
Unlimited Functions
A Total Solution for every need.
Flexible Scalability
Compatible with all company sizes.
Optimized Expense
Reasonable cost for all types of budget.
Need help?
Contact us: +84 225 730 9838
Sign up and start your trial