In the face of the shared economic challenges brought on by a recessionary backdrop, manufacturing companies have encountered numerous difficulties. More than ever, finding solutions to optimize production processes, manage data, and improve efficiency has become a critical goal for long-term survival and development. Tam Chien, a pioneering cable and wire manufacturing company, initially found its path toward this goal.

About Tam Chien Co., Ltd
Tam Chien is a wire and cable manufacturing company with over 20 years of experience, specializing in renowned brands such as Tachiko, Hoatung, Nishan, and Kashing. The company has continuously focused on building and improving its production lines, implementing quality management systems according to ISO 9001:2015, 5S, Kaizen, meeting Korean and European technology standards.

With a vision for expansion, market diversification, and increasing the number of export orders, Tam Chien Tachiko aimed to build specialized workshops and innovate professional management strategies to enhance productivity and market competitiveness.
Cùng tìm hiểu những chia sẻ của Ban dự án qua phóng sự của Đài VTC2 dưới đây: 
Manufacturing Enterprises and Effective Digital Transformation Orientation
Participating in the training program offered by the Private Sector Competitiveness Enhancement Project for Vietnam (IPSC), sponsored by the United States Agency for International Development (USAID) and the Ministry of Planning and Investment, Tam Chien Tachiko's leadership underwent comprehensive training in digital transformation within the industrial sector. They were guided step by step to develop an appropriate technology application strategy aligned with the enterprise's current situation.

Mr. Dang Thanh Tung, Tam Chien's Director of Manufacturing as Project Manager
This was the reason why Tam Chien chose Viindoo. Sharing insights into the decision to implement the digital transformation project across the entire company, Mr. Dang Van Tam, the General Director, explained that Tam Chien is in the process of achieving significant goals. To realize this vision, a flexible and streamlined technology solution is indispensable. Working with Viindoo's team of expert consultants through the IPSC project, Tam Chien highly values Viindoo's capabilities and commitment to the project. It is hoped that through this project, Viindoo's deep experience and knowledge in the manufacturing sector will serve as a catalyst for the project's success.

Mr. Dang Thanh Tu, Tam Chien's Sales Director as Project Coodinator
The digital transformation project for Tam Chien will encompass all the specific features for a manufacturing enterprise, including Manufacturing, Inventory and Supply Chain, Quality Control, Accounting and Finance, Human Resource, Payroll, Sales, and more. Key objectives will focus on critical aspects of the manufacturing enterprise, including:
Planning and restructuring consolidated enterprise data to support planning and resource optimization.
Establishing enterprise processes, enhancing internal information transparency.
Building a digital workforce, strengthening collaboration and cooperation for enhanced work efficiency.
Rationalizing production and business costs, improving product quality.
Better meeting customer needs, increasing customer trust and satisfaction with Tam Chien's products and services.
Ms. Jane Nguyen, Viindoo's Chief Customer Officer as Project Advisor

Sharing her thoughts on the project, Ms. Jane Nguyen, Viindoo's Chief Customer Officer, expressed confidence in Tam Chien's leadership with their strategic vision, determination, and unwavering commitment since the project's inception. The leadership's collaboration in each digital transformation project will play a pivotal role in the project's success.
Ms. Sally Hoang, Viindoo's Senior Consultant & Deputy Manager as Project Manager

We believe that Tam Chien, like other manufacturing enterprises, will soon reap the sweet rewards on their digital transformation journey, overcoming current challenges and effectively applying technology to enhance the stature of Vietnamese enterprises on the international stage.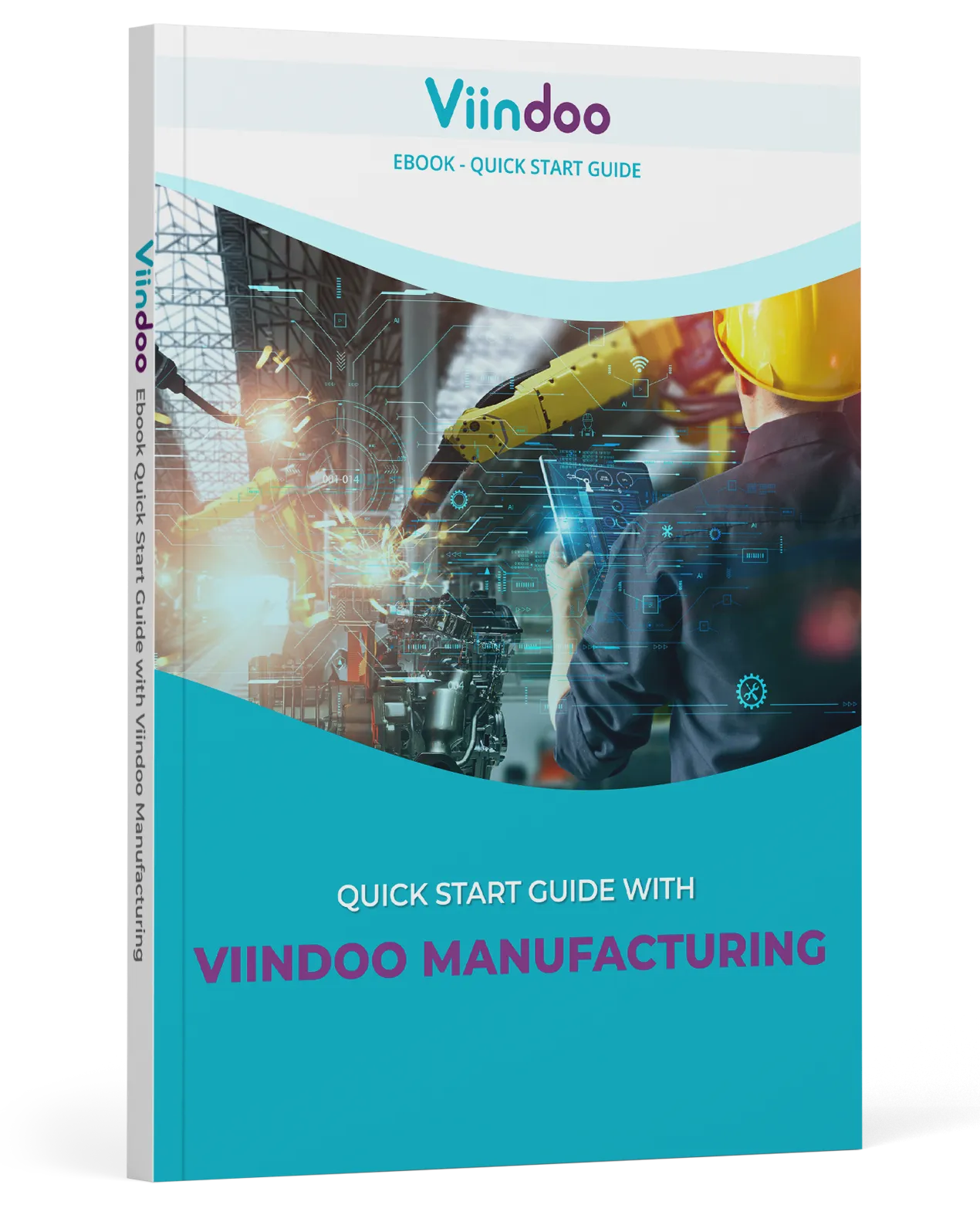 VIINDOO EBOOK FOR MANUFACTURERS 
Everything you need to transform your manufacturing enterprise!