Viindoo Notes - Your digital hand notes
Improve productivity, manage all notes with ease.
Collaborate effectively right on notes.
Viindoo Notes - More than a note-taking app
Organize personal notes easily, effectively. Manage all important documents, notable information in one place.
Easy collaboration and discussions. Viindoo Notes saves all history of editing and discussing on every note.
Key Features of Viindoo Notes
Ultimate note-taking tool
The fully-powered editor allows formatting texts in multiple ways: bold, italic, underline; align font size, font, alignment, etc. Import documents easily in a few seconds.
Export notes as text, HTML, or Etherpad.
Viindoo Notes can be accessed and used anywhere, any time, on any device.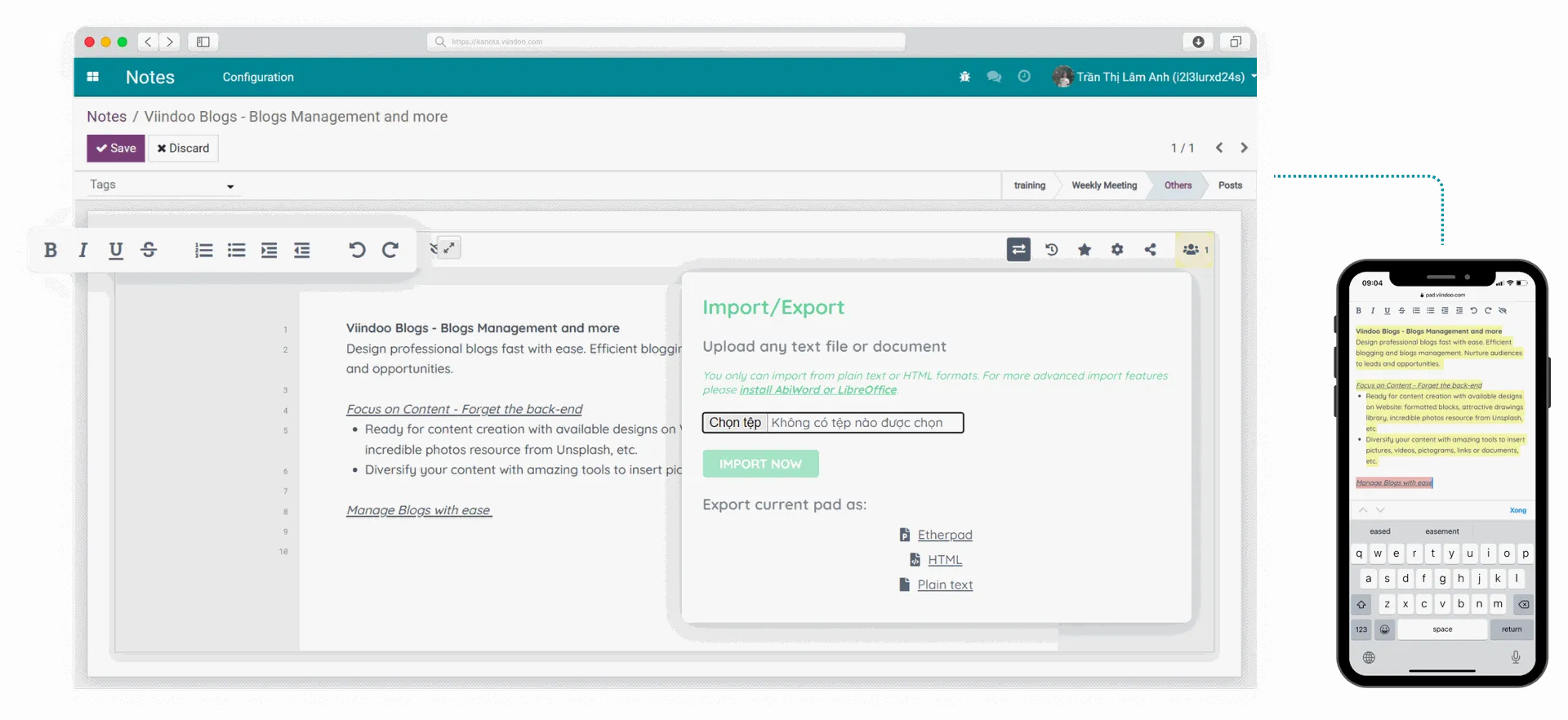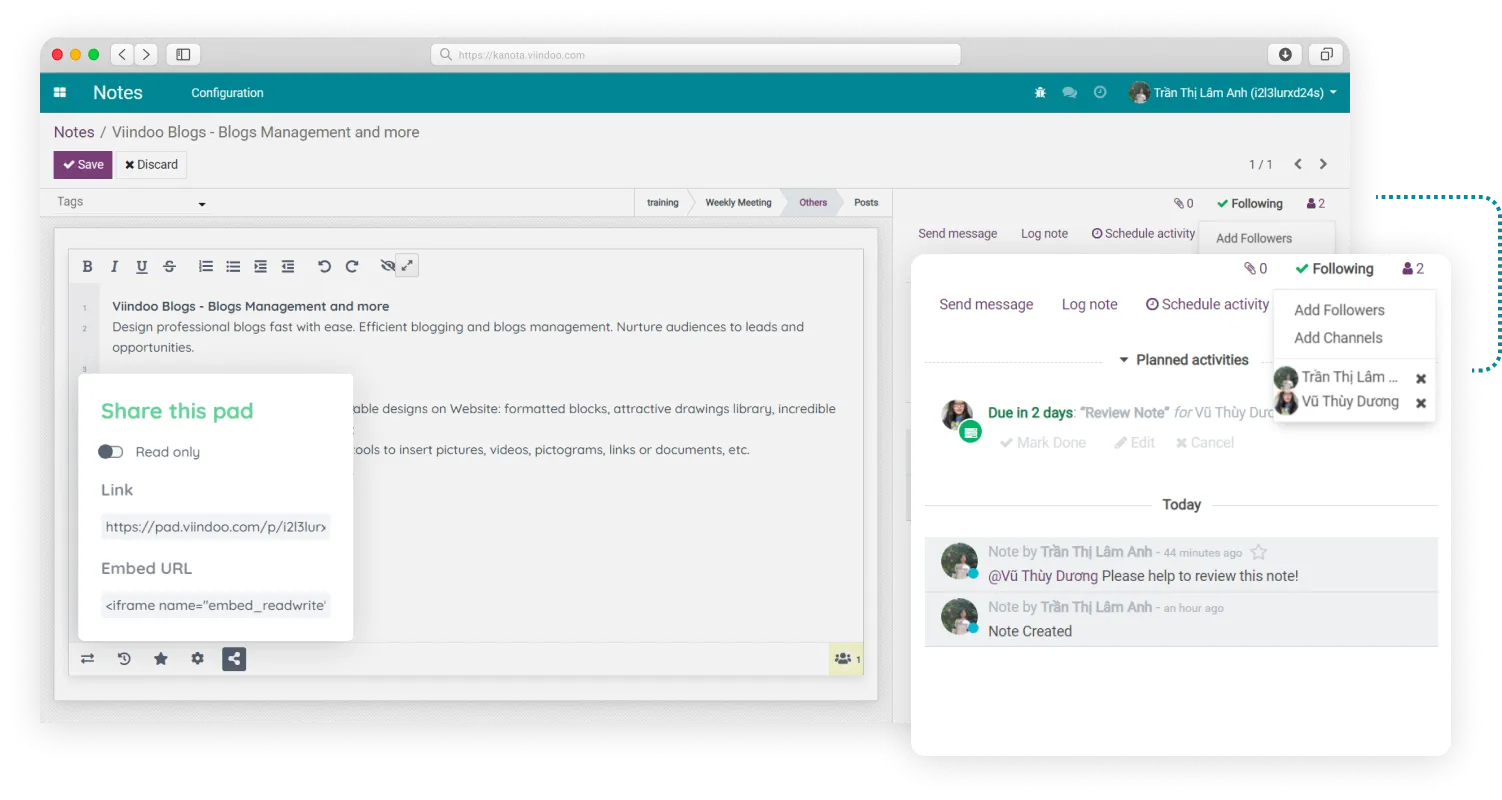 Quickly add other internal users into notes by Add followers/ Add Channels. Easily share with external users in "Read Only" or "Editable" mode.
Directly send emails/ mention others in the Chatter area. Viindoo software helps to save and store all discussions, changes on Chatter.
Built-in Etherpad online editor,
allowing multiple people to collaborate on a single note at the same time.
Quickly check numbers of people viewing the same note.
Track all changes on notes. Each member's lines are associated with different colors.
See full editing history right at the note. Members can bookmark important content versions during the editing process.
Chat, discuss directly with other members taking notes on Etherpad's Chat.
Start your Viindoo Notes 15-day FREE TRIAL now!
---
Fast & Easy
Instant Access. No Installation.
Unlimited Functions
A Total Solution for every need.
Flexible Scalability
Compatible with all company sizes.
Optimized Expense
Reasonable cost for all types of budget.
Need help?
Contact us: +84 225 730 9838
Sign up and start your trial