Viindoo Blogs - Blogs Management and more
Design professional blogs fast with ease. Efficient blogging and blogs management. Nurture audiences to leads and opportunities.
Focus on Content - Forget the back-end
Manage Blogs by category and posts
Divide content into different categories with different language tags in accordance with the website's language.

Smart filters, groups system for searching quickly by various criteria.

Easily search and classify posts by content through tags.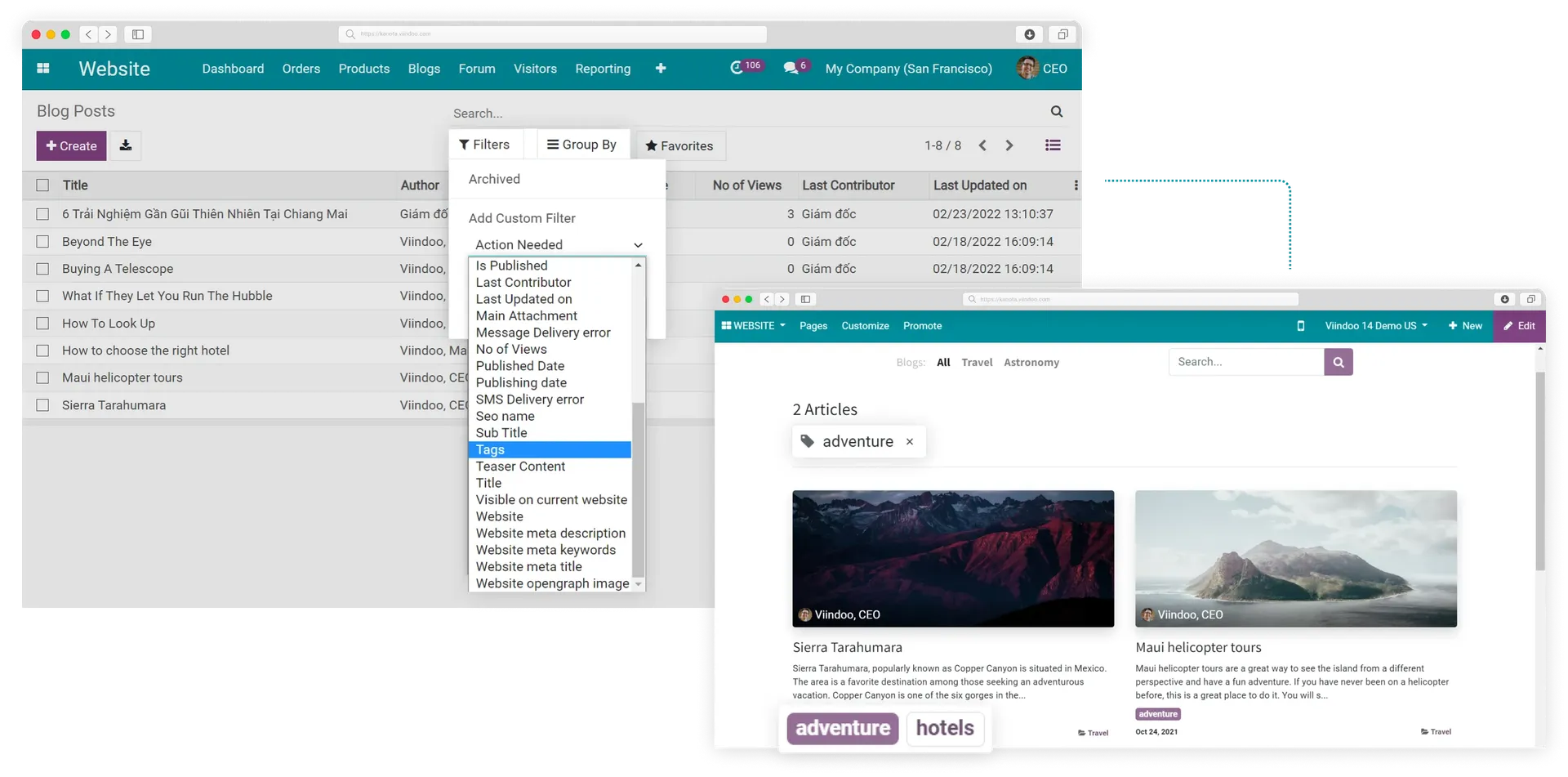 All operations right on the website

Users can perform all operations as posting, editing, managing posts right on the website's view. No need to care about tedious back-end work.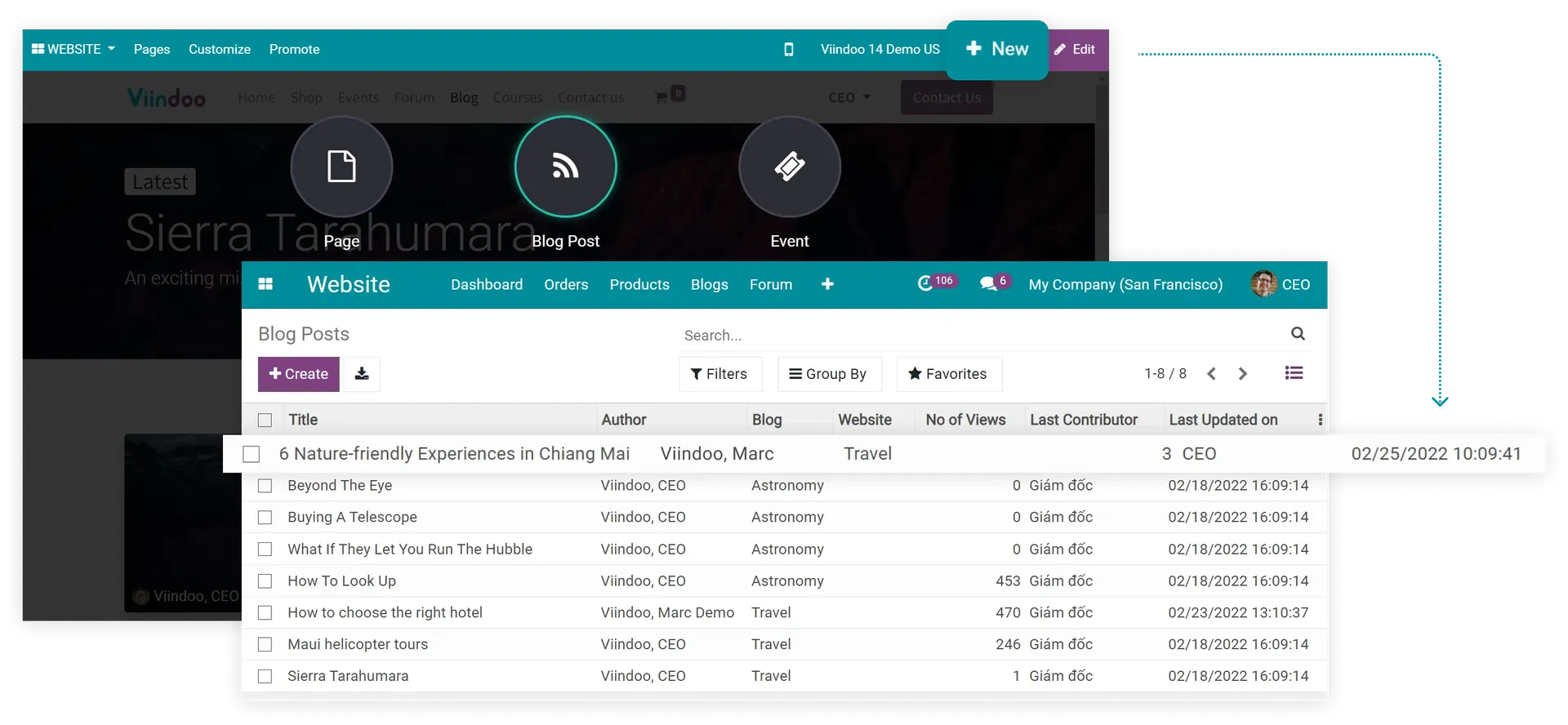 Follow anytime, anywhere, on any devices
Access, create and manage blogs at any time from any smart device - only with Internet connection!

Get notifications when there are new posts and comments.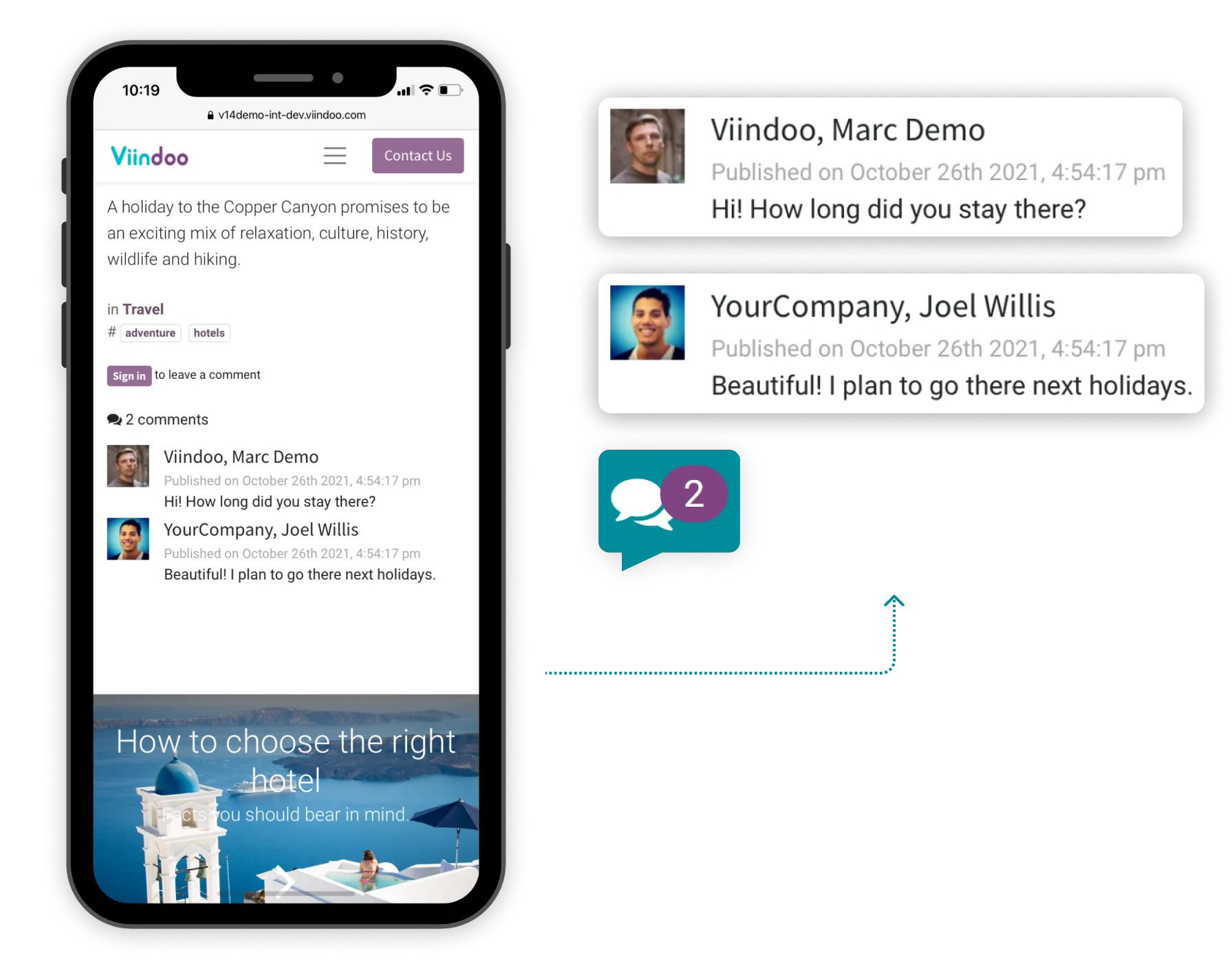 Turn content to the most efficient Marketing tool

Make content more friendly to both readers and searching tools
Compatible with all devices, all browsers.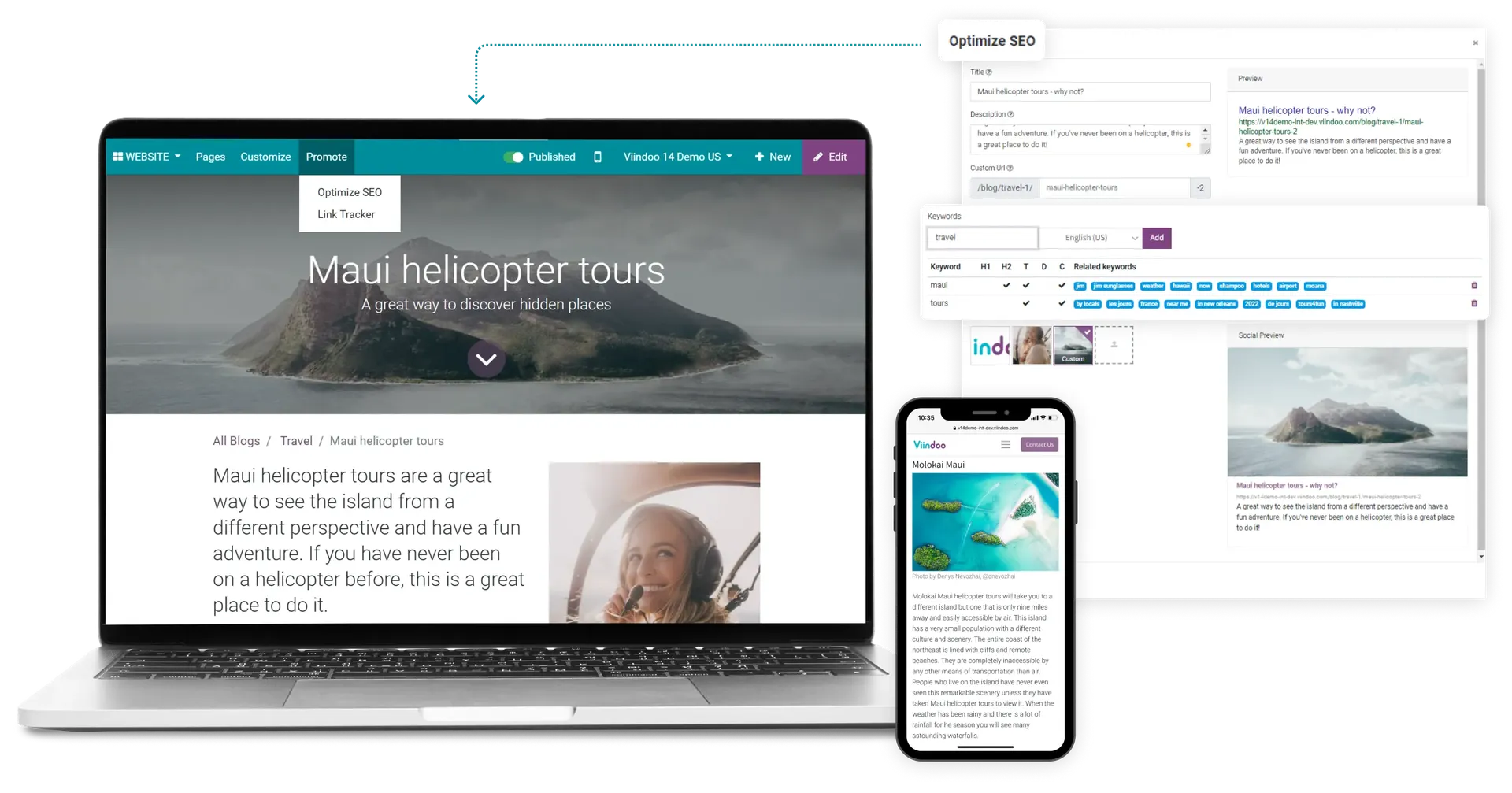 Attract and retain readers

Interact with readers by comments.
Allow readers to subscribe to new posts.
Automatically suggest related content at the end of each post.
Share to Facebook and LinkedIn in seconds. Pick any quotes from the post and tweet it in just a few clicks.

Integrate with Google Tag Manager and Google Analytics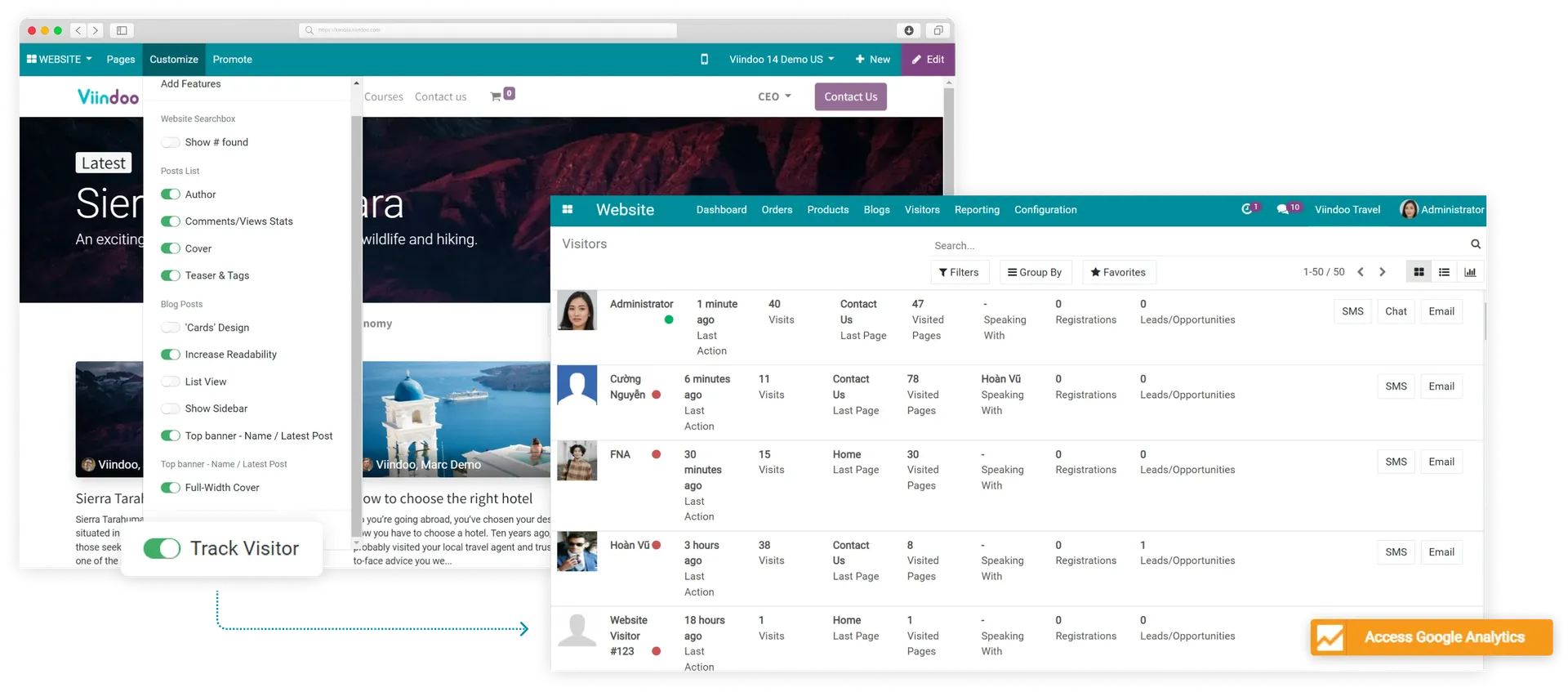 Fully integrated with other Viindoo applications


Website
Create impressive blogs without any knowledge or experience in designing, programming.

Live Chat
Directly interact with your audiences, customers whenever they're in need.



Email Marketing
Send newsletters to audiences via Email Marketing Application.


Start your Blog with Viindoo Blogs
15-day FREE TRIAL!
---
Fast & Easy
Instant Access. No Installation.
Flexible Scalability
Compatible with all company sizes.
Unlimited Functions
A Total Solution for every need.
Optimized Expense
Reasonable cost for all types of budget.
Need help?
Contact us: +84 225 730 9838
Sign up and start your trial