CRM - Customer is the central business
Follow any customer's action, chance or lead and improve your sales pipeline.


CRM interface overview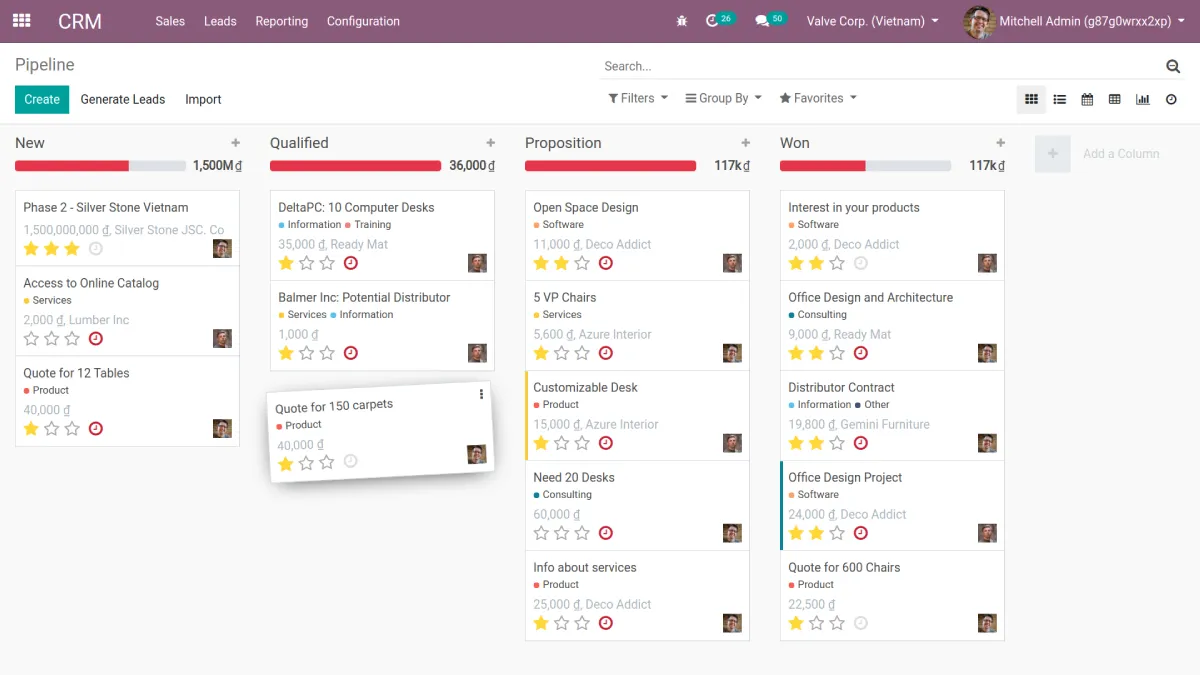 Efficient customer relationship management

Smart Kanban interface helps you overview your business and split it into smaller progressions. Drag and drop actions are the only need to transform chances to orders.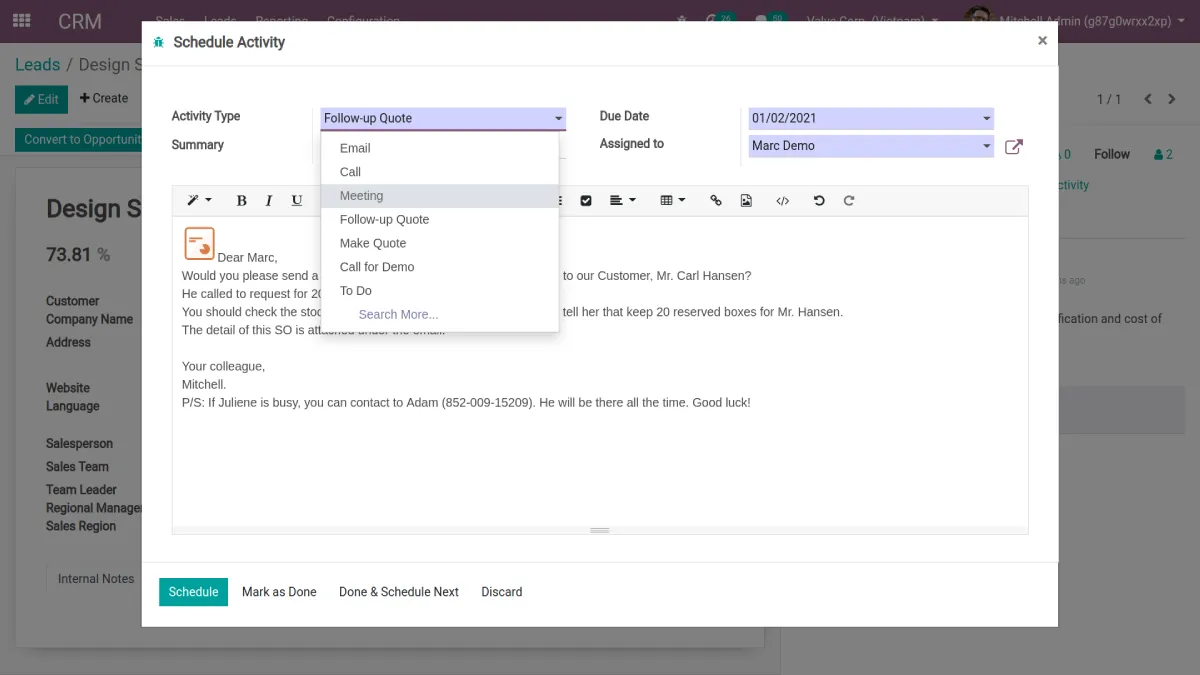 Stay on track

Right on the created chance page, you can keep contact with customers and create an action plan: make phone calls, gather a meeting, send emails and price quotations, etc… Each relative staff will receive their task to keep up with the business.
Automatic notifications for the whole progress to make sure the chance can completely transform to order.

Visualized real-time report with 100% precision

Appraise your business by effectiveness and price volatility trend, presented by visualized and recently updated reports. Analyze the chance with the powerful tools: filter and group up customer data, receive potential customer statistics and evaluate the marketing campaign.
Fully integrated with other Viindoo EOS applications


Sales
Convert any chance into quotation and sales order, receive your payment quickly.

Accounting
Save everything from quotations to invoices on the accounting system.

Contact
Manage the potential customer contacts, integrated on only one Dashboard.


Email Marketing
Send emails to the proper leads, ready to convert them into customer.
Start your Viindoo EOS
15-day FREE TRIAL now!

---
Fast & Easy
Instant Access. No Installation.
Unlimited Functions
A Total Solution for every need.
Flexible Scalability
Compatible with all company sizes.
Optimized Expense
Reasonable cost for all types of budget.
Need help?
Contact us: +84 225 730 9838
Sign up and start your trial