Keep track of and manage your smart timesheet, personal or team
project progression
in anywhere, on anytime, on any devices.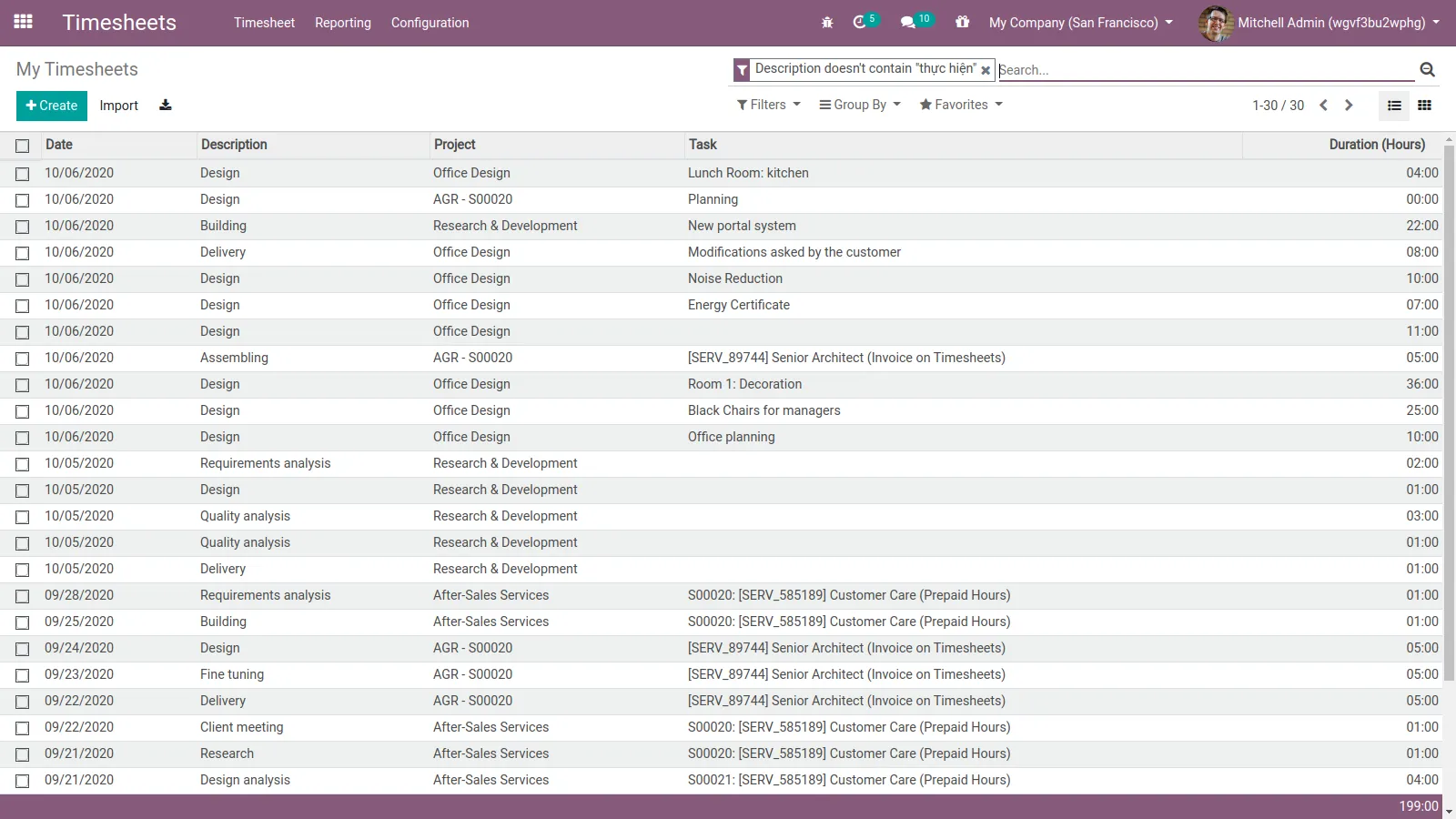 Personal management

The system allows you to update your work-time or time-off, follow up the to-do list and rearrange the schedule to optimize your performance.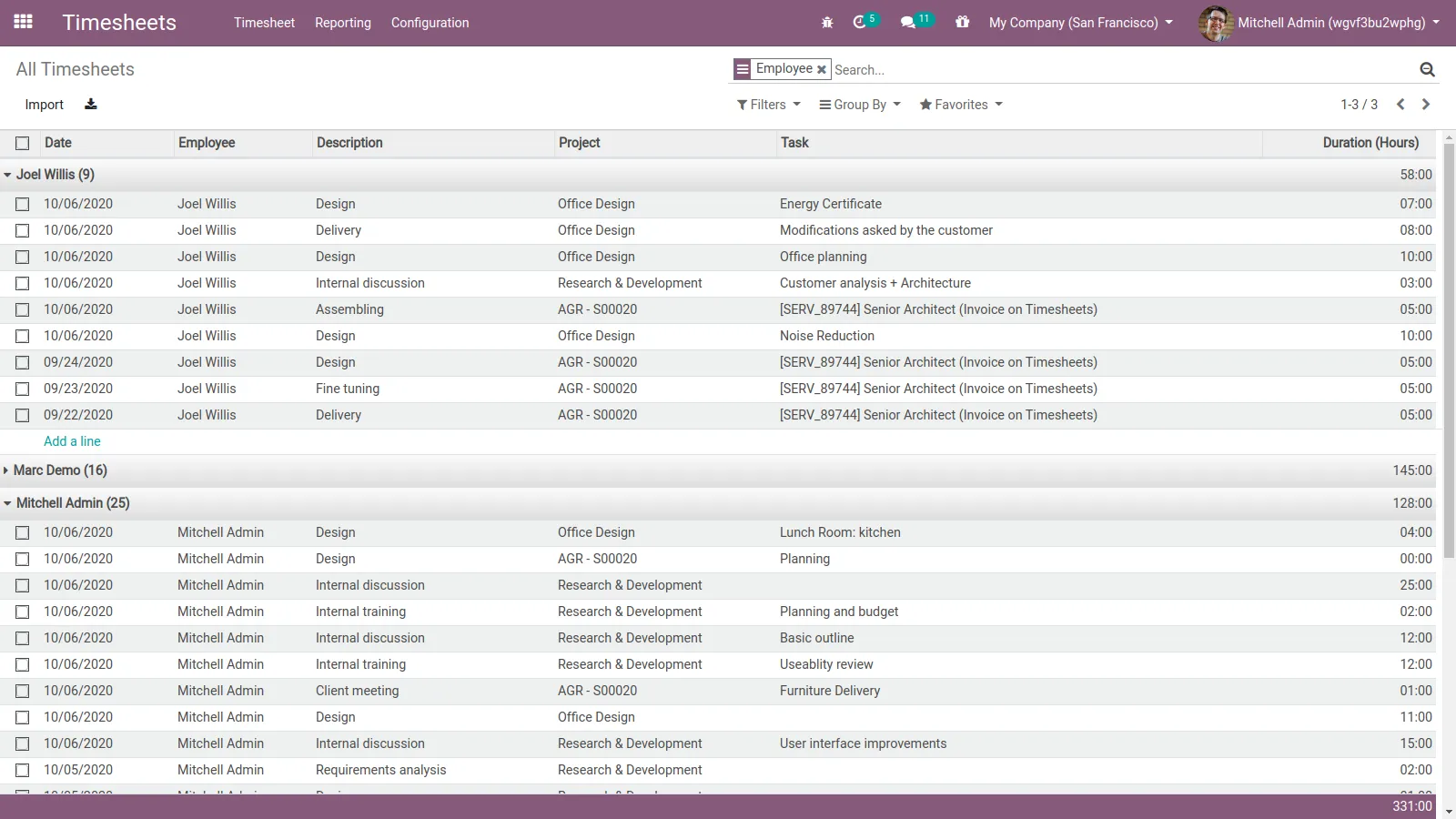 Group management

Grid format allows managers to follow the progress completion to each employee, and can give a relatively prediction of productivity.
Provide the progression and productivity analysis

The application updates project deadlines if integrated with the Project module. User can use that information to analyze the progress and compare it to the practical time.
Based on the real working time, Viindoo can help you to calculate the profit and evaluate each project performance.
Report in various forms

The work time data is collected, displayed on Timesheet in various report formats, giving you an overview about your schedule in particular and company schedule in general.
Fully integrated with other Viindoo applications


Project management
Update the project progress, make comparison with the real operation time, calculate the cost and profit.

Employees
Assign the staff to suitable tasks, efficiently allocate the resources.


Accounting
Timely and precisely manage your revenue, cost and profit with the absolute precision.

Payroll
Monitor work time, automatically calculate each employee salary based on productivity.
Start your Viindoo EOS
15-day FREE TRIAL now!
---
Fast & Easy
Instant Access. No Installation.
Unlimited Functions
A Total Solution for every need.
Flexible Scalability
Compatible with all company sizes.
Optimized Expense
Reasonable cost for all types of budget.
Need help?
Contact us: +84 225 730 9838
Sign up and start your trial