Manage your project with Agile method

Keep your project on the right track. Step by step reaching to success.

Need and resource predictions
Project progress is fully updated on the dashboard and linked with OKR. Future plans are based on previous predictions and the operation result can be paired with consuming time for profit calculating purpose .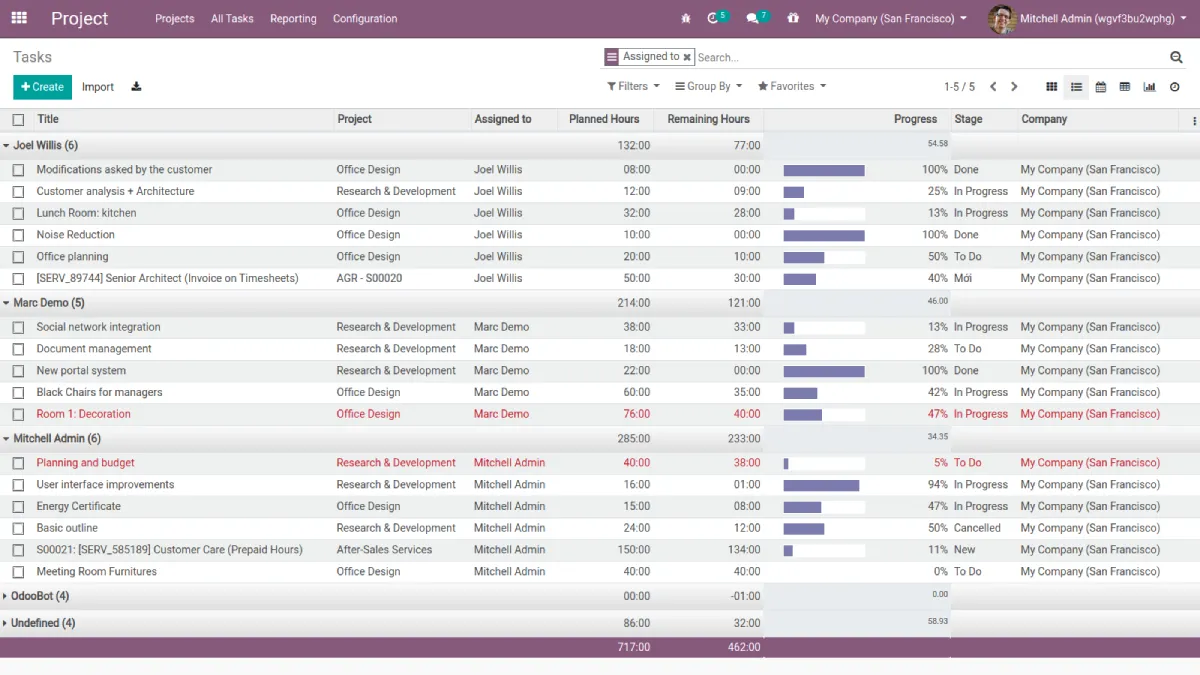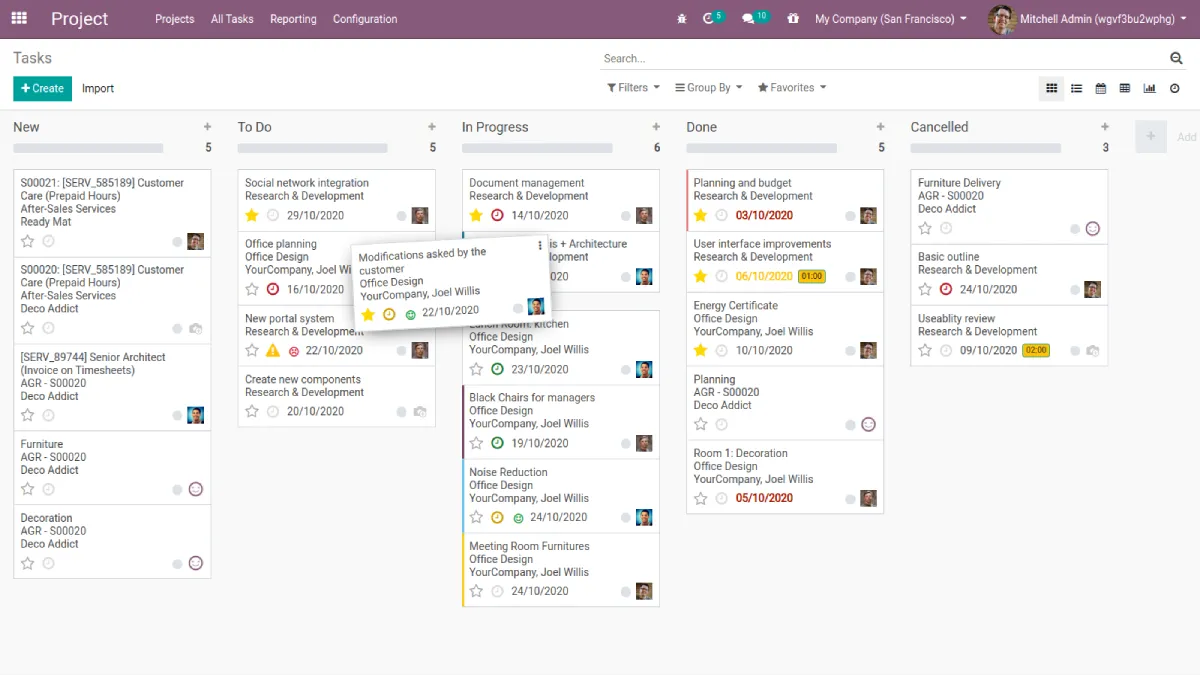 Visualized information

The project with the help of interactive software is more flexible, can be split into smaller tasks, and assigns them to suitable groups of staff.
Every stage is listed in Kanban format, charts, schedules, or pivot with customizable features. This will make personal tasks simpler but the more efficient total project .

Discuss and share

Connect a group of staff with a chatbox integrated with smart filters, notes and file attachment feature. All are build on ONE interface only, and can work well on any electronic devices .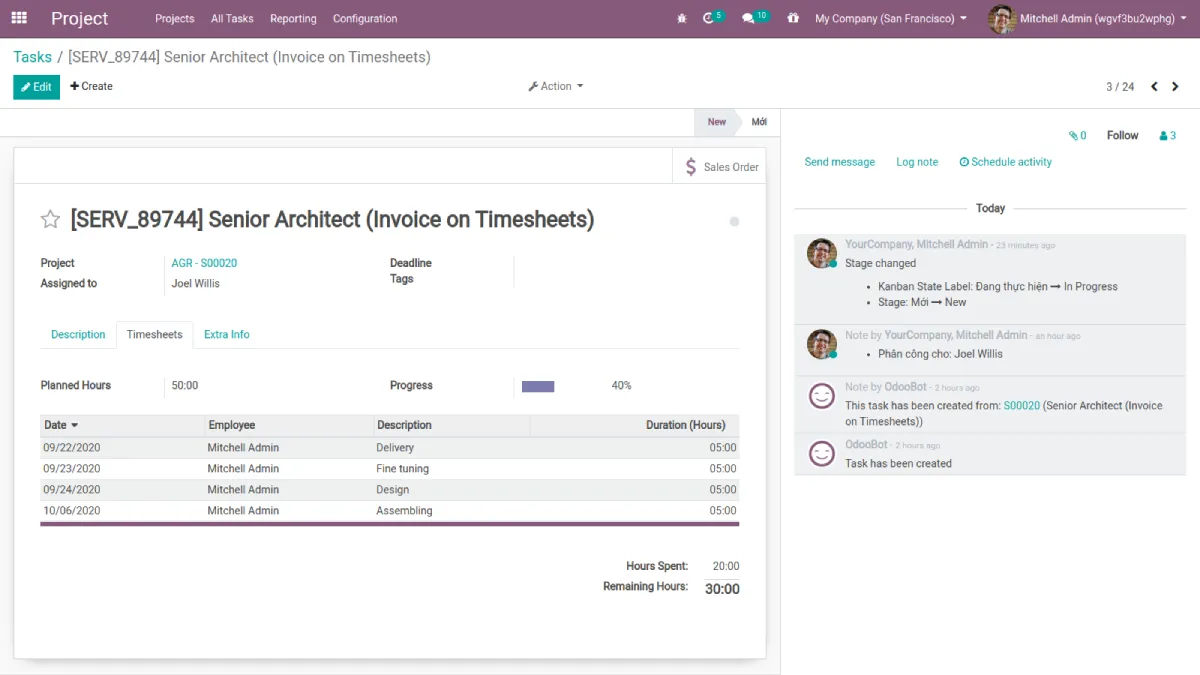 Fully integrated with other Viindoo applications


Sales
Manage your price quotations, invoices, stock and customer payments.

CRM
Track all customer response, operate sell process from leads and chances.

Timesheet
Record and manage work time, automatically calculate project cost.


Invoice
Create a professional invoice in ONE click and receive customer payment faster.
Start your Viindoo
15-day FREE TRIAL now!

---
Fast & Easy
Instant Access. No Installation.
Unlimited Functions
A Total Solution for every need.
Flexible Scalability
Compatible with all company sizes.
Optimized Expense
Reasonable cost for all types of budget.
Need help?
Contact us: +84 225 730 9838

Sign up and start your trial