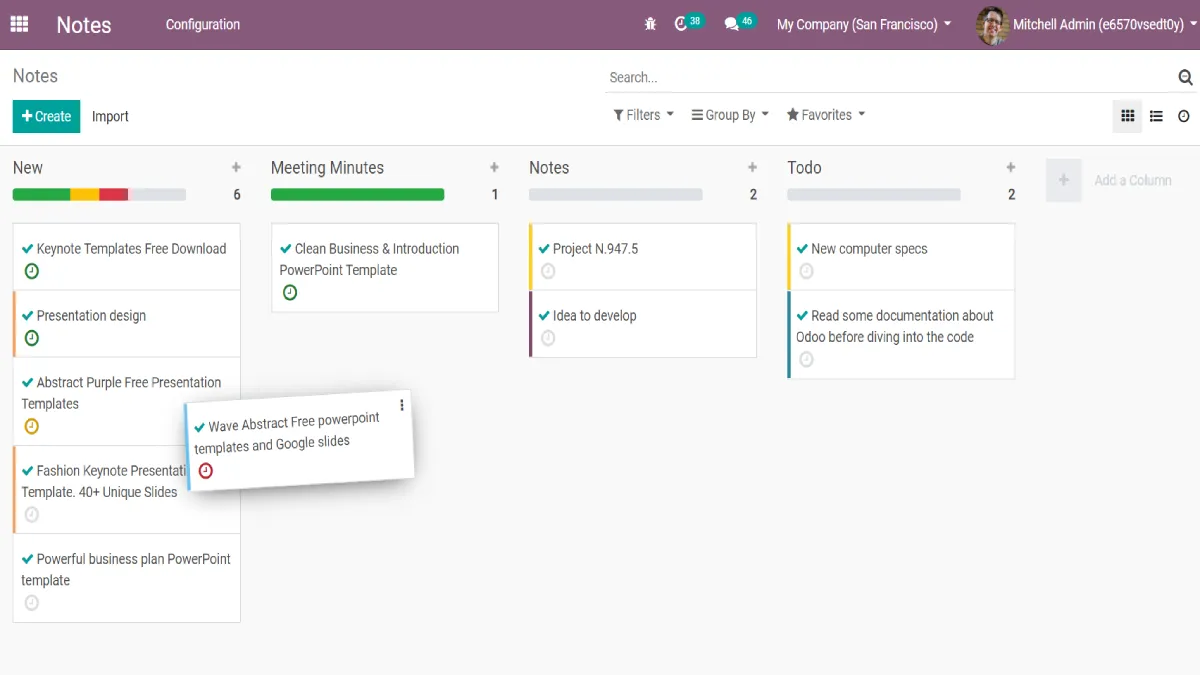 From the idea of a digital, online handnote, Viindoo Notes allow users to create a note right on the system and link it to other working sessions. This is one of the best features you can provide to your staff and it could boost the productivity immediately and drastically .
Logical & efficient
note interface

The Kanban interface integrated with click-and-drag and automatic sorting features will provide a free space for taking note. The algorithm used by Viindoo EOS can identify the deadline of tasks and display the on-due ones on the dashboard or create pop-up notifications. Therefore users can control their workflow without any information loss .
A perfect personal note

Not only personal tasks, you can also take notes of corporate meetings with your colleagues .

Moreover, you can also create a schedule based on a taken note on the same interface. You and your colleagues will not miss any task, any more.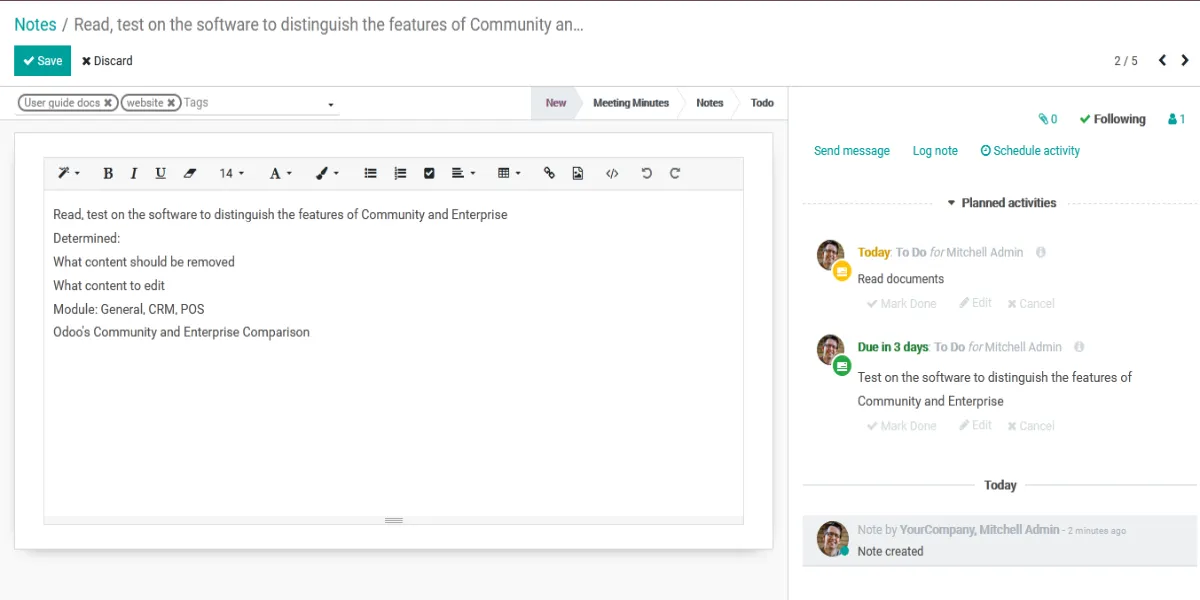 Take notes with your colleagues
Not only focus on the personal working environment, Viindoo EOS also allow other people to join and create content on one note. Working together means more efficient, more creative and much more connections between colleagues.
Start your Viindoo EOS
15-day FREE TRIAL now!
---
Fast & Easy
Instant Access. No Installation.
Unlimited Functions
A Total Solution for every need.
Flexible Scalability
Compatible with all company sizes.
Optimized Expense
Reasonable cost for all types of budget.
Need help?
Contact us: +84 225 730 9838
Sign up and start your trial