SMS Marketing
The mighty advertising tool to broadcast your brand to your customers.
Faster than email
SMS marketing is a useful tool, faster than emails and has a good open rate. You can ensure that your customer can always immediately receive and read your message, which is better than a long and easy to be forgotten email
Send SMS automatically on schedule

You only need to set up the schedule on Calendar. The rest will be automatically and precisely done by SMS Marketing .

Hit the right target

You can set the rule to choose the right target of SMS for each campaign with a few clicks. You can also send internal messages to your staff or to applicants.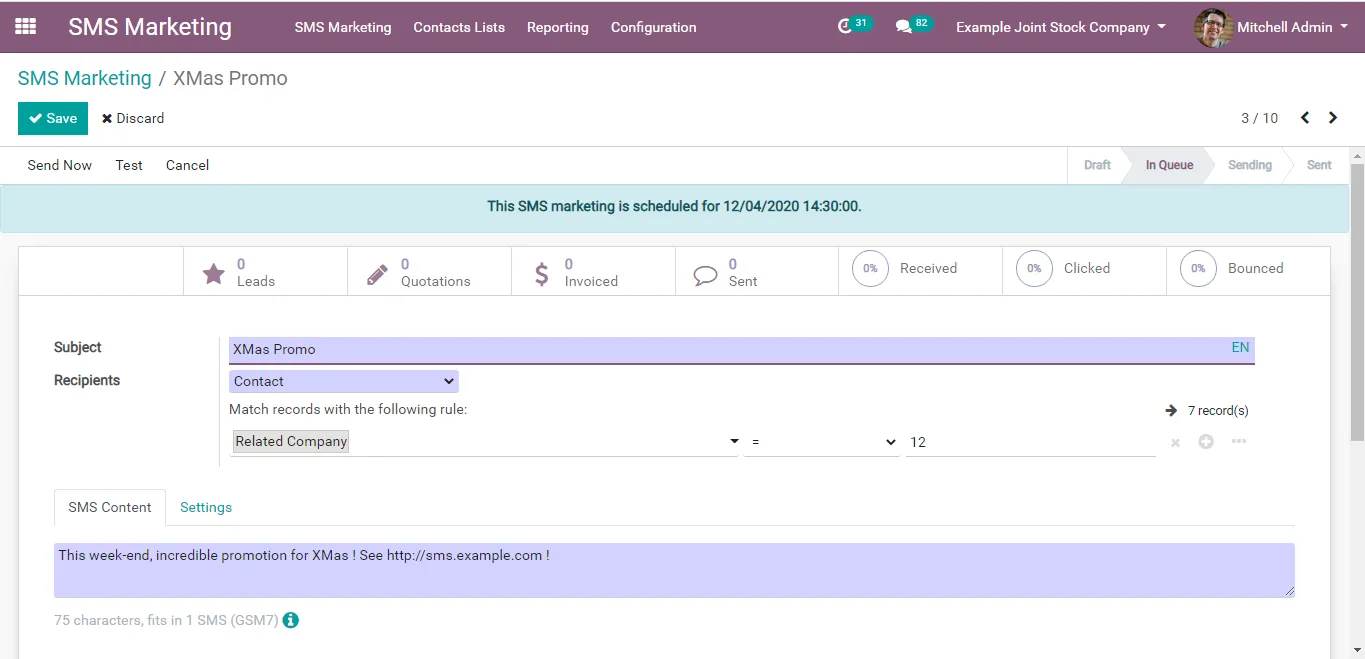 Automatically recorded

Receive precise statistics in real time to have an overview about the whole campaign. Afterwards, you can trace all the data: created potential leads, orders, earned revenue, SMS open rate, bounce rate, click rate, etc… as the basis for improving the total advertising campaign .
Fully integrated with other Viindoo applications


CRM
Send a strong message directly to the potential leads and keep on tracking them.


Contacts
Manage the contacts of partners, customers and send SMS directly.

Events
Send SMS to your customers about any happening event.


Surveys
Open your eyes with Survey - always choose the best for your business.

Start your Viindoo
15-day FREE TRIAL now!

---
Fast & Easy
Instant Access. No Installation.
Unlimited Functions
A Total Solution for every need.
Flexible Scalability
Compatible with all company sizes.
Optimized Expense
Reasonable cost for all types of budget.
Need help?
Contact us: +84 225 730 9838

Sign up and start your trial