Share your knowledge to the community

The perfect application for learning, sharing your knowledge to the community and motivating the others.

Online course management

Manage your central course documents with many formats: video, text, image, slideshow, etc… Allow you to share public or private documents through various channels: email, social networks, website, embed link, etc…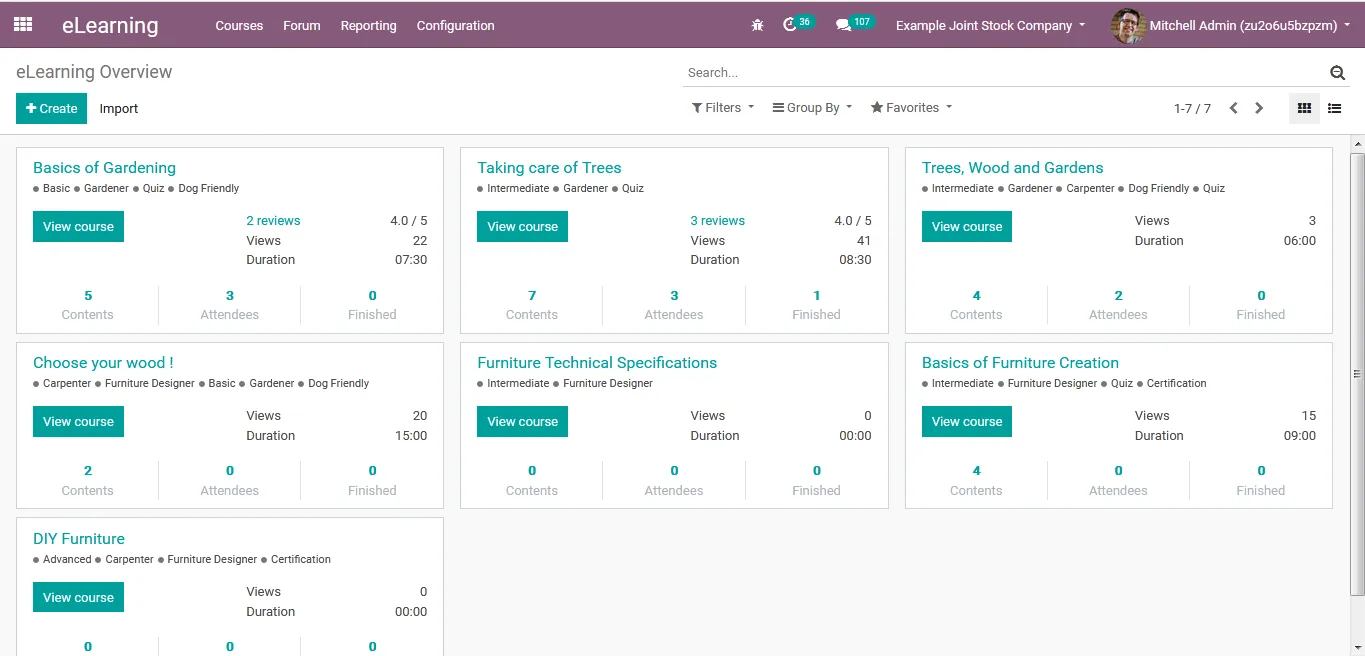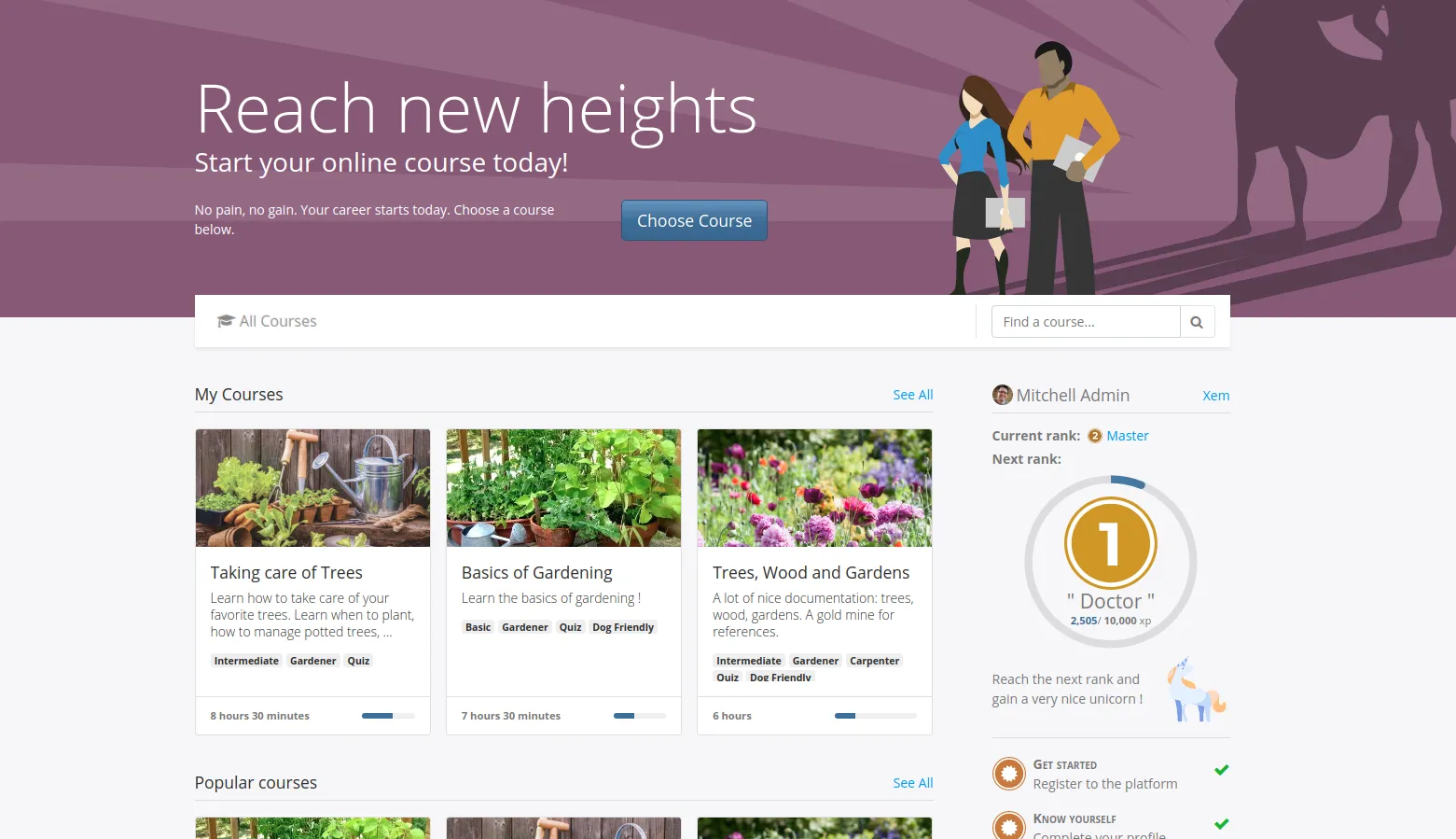 Level up the human resources
Allow the manager to monitor the trainees with stats: course attendance time, test scores… to grant them certificates.
Trainee personal files are filled with courses that they attended. Therefore, supervisors can bring them in for evaluation easily.
The power of YouTube and Slideshare

Watch a video or a document about a particular topic on the website without redirecting to others. All utilities are integrated to support your learning progress .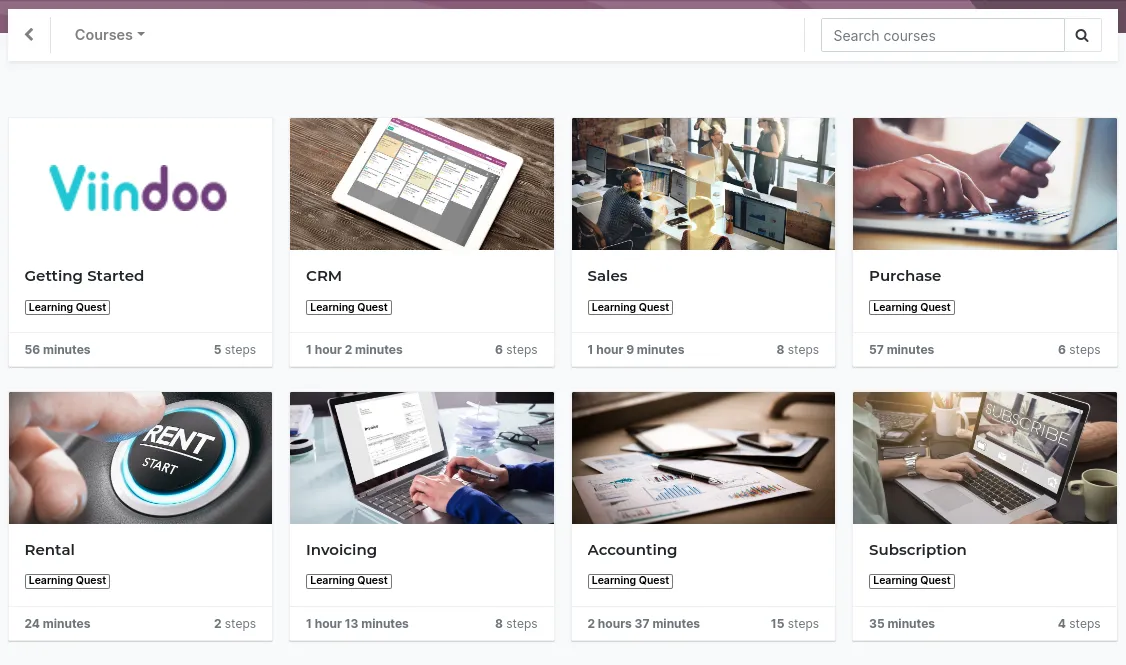 Share your story, your lesson by your own way

Free customizable design allows you to create your lesson with styles. Edit and share valuable contents without any labor.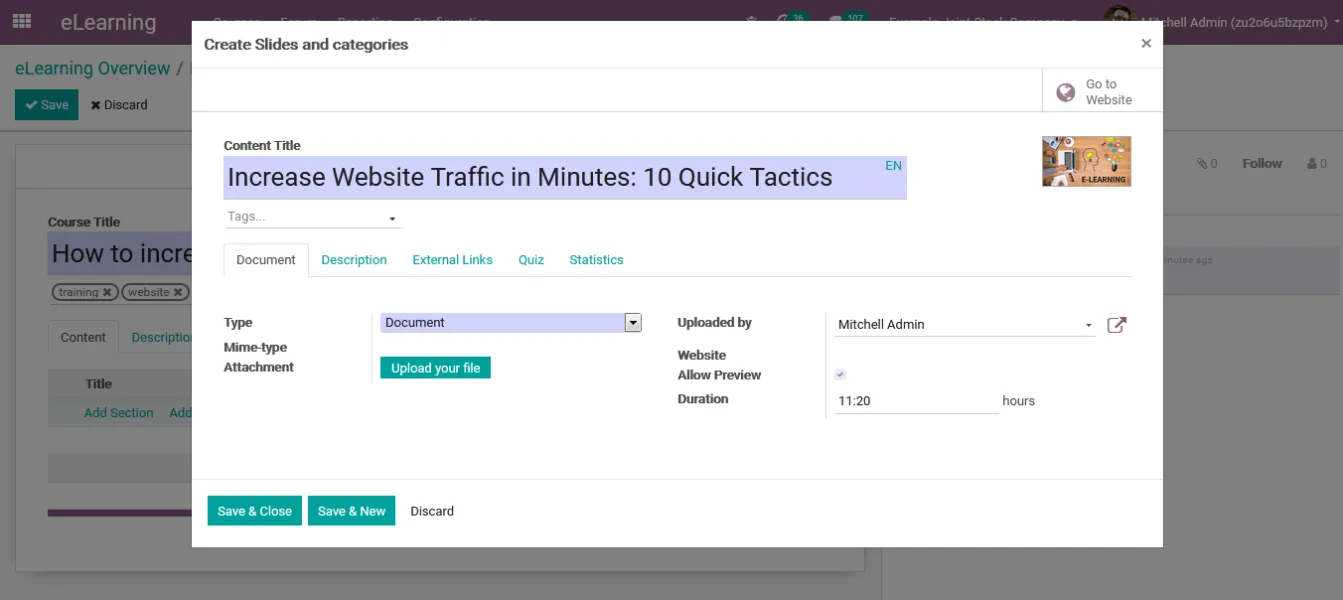 Set up your lection in no time

Q&A format system brings you convenient and shortens the setting time.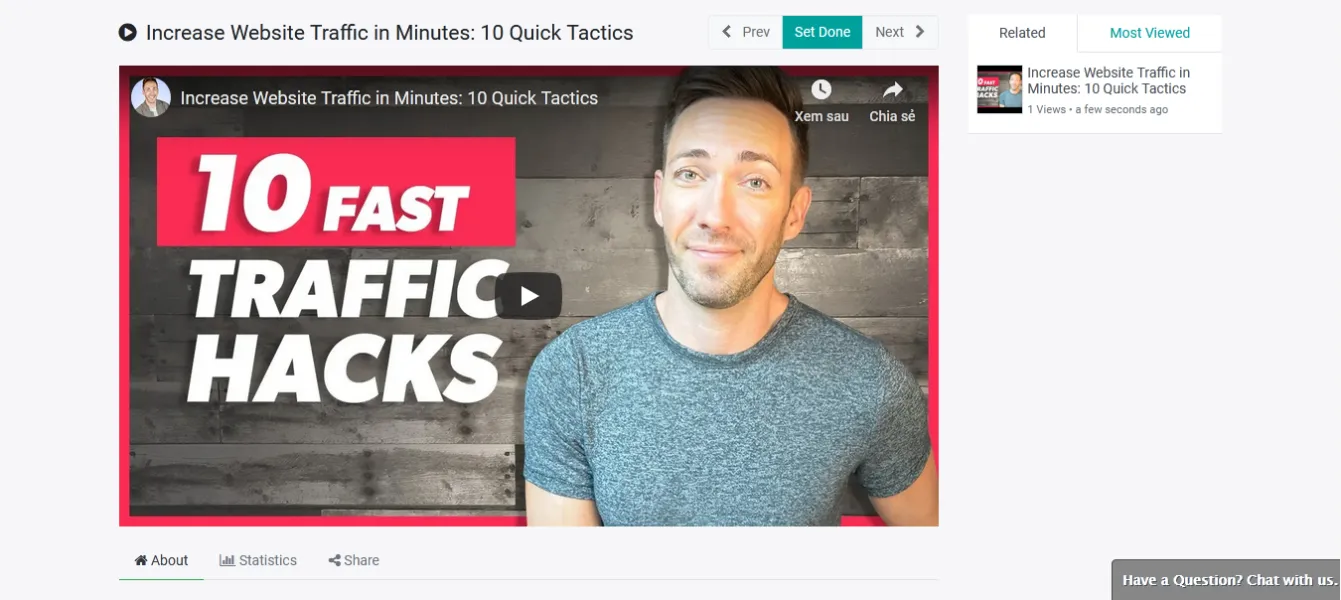 Inspect and review your lesson immediately

Inspect and review feature on user interface can help you to finalize your lesson before deliver it to your colleagues.
Fully integrated with other Viindoo EOS applications


eCommerce
Design, manage and promote your online course store.

Survey
Upgrade your courses with surveys. Rate your students with online tests.

Website
Build your own website with professional, customized functions, and friendly SEO tools.


Human Resources
Upgrade your staffs with business course and update the personnel files.
Start your Viindoo EOS
15-day FREE TRIAL now!

---
Fast & Easy
Instant Access. No Installation.
Unlimited Functions
A Total Solution for every need.
Flexible Scalability
Compatible with all company sizes.
Optimized Expense
Reasonable cost for all types of budget.
Need help?
Contact us: +84 225 730 9838
Sign up and start your trial