Warranty policy management
Manage the warranty policies for each individual device and for the product maintenance process.
Simple-to-use interface

Manage all the steps: operation, investigation, validation, activity history and conversations , etc… on ONE dashboard only. You and your customer can check the progression without having to use any mediate procedure.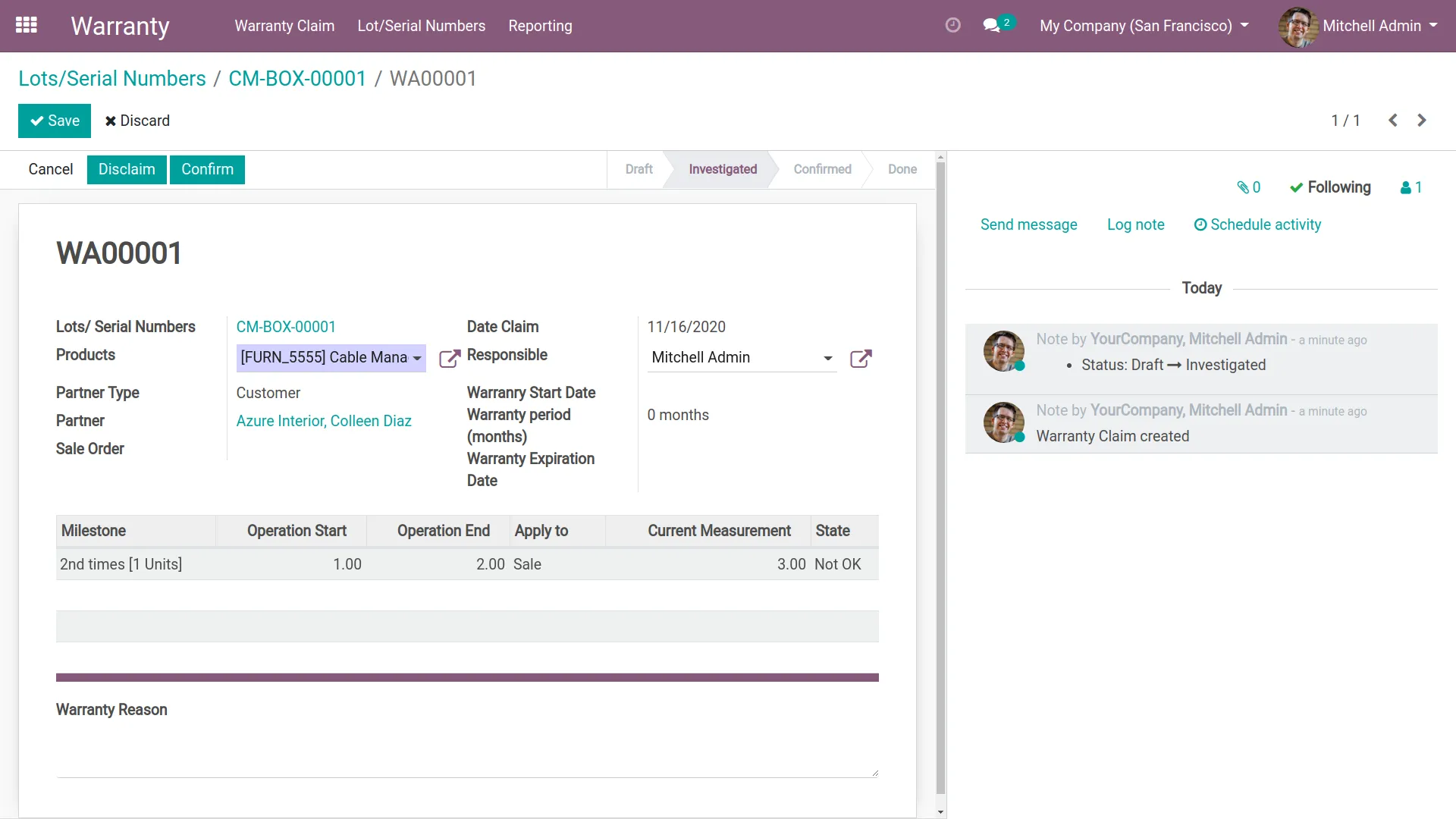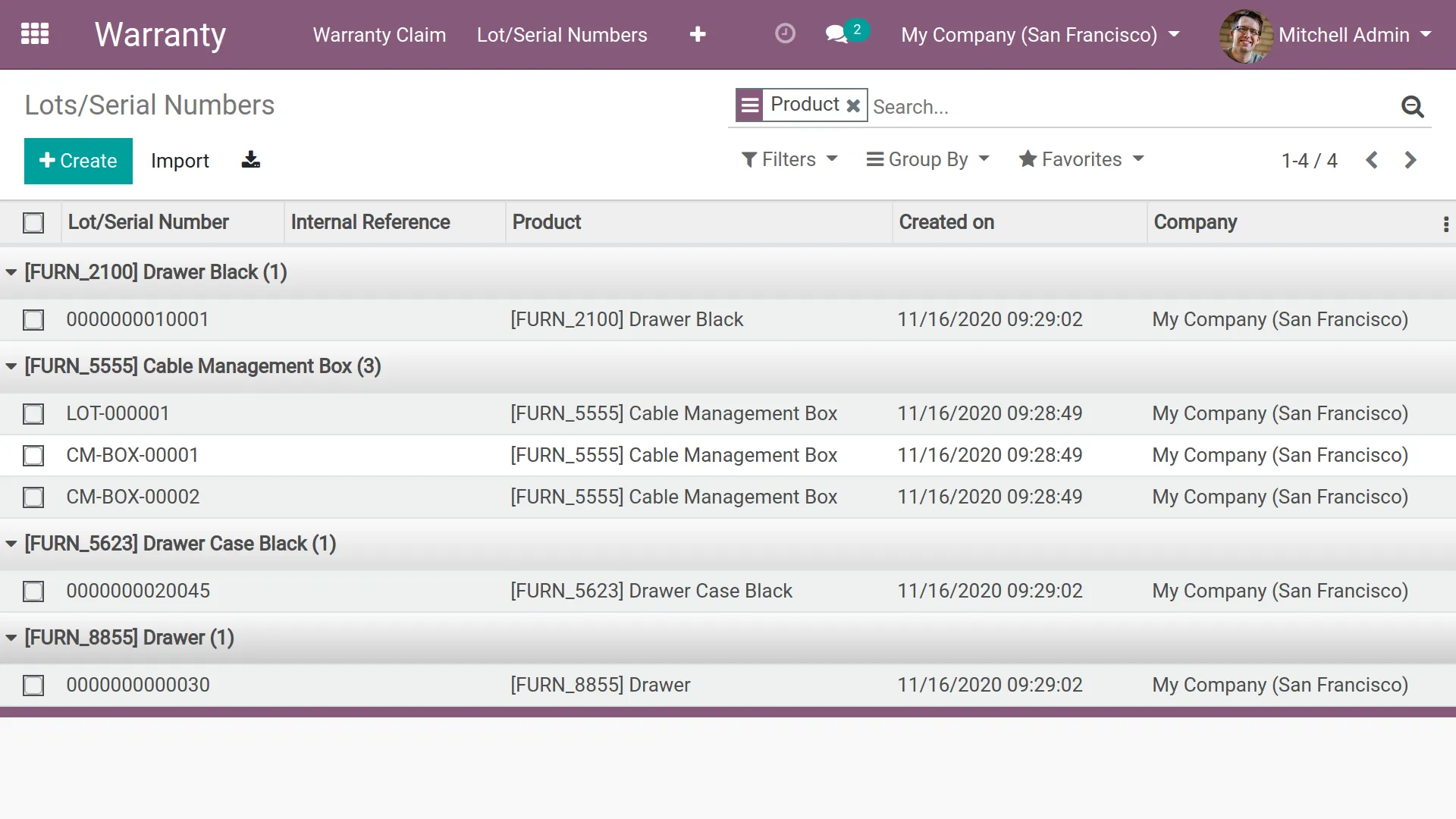 Manage the serial numbers

Allow you to manage the warranty policy of each product or appliance through serial numbers. You can also request maintenance right on the serial number interface without opening a new tab.
Flexible data reports

Maintenance records are saved as a worksheet form, and could be customized by filters to satisfy the user's needs. You can add the report to the Dashboard module to follow it from anywhere.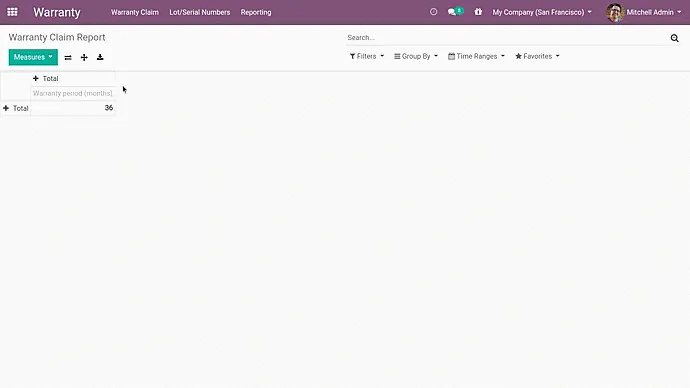 Fully integrated with other Viindoo applications

Purchase
Create price inquiries or orders based on the minimum stock or any related customer orders.

Invoice
Create a professional invoice in ONE click and receive the customer payment faster.


Maintenance
Manage appliances, allocate appliances to user, arrange the maintenance schedule when necessary.

Repair
Total manage the repairing activities and fixed or unfixed appliances.
Start your Viindoo
15-day FREE TRIAL now!
---
Fast & Easy
Instant Access. No Installation.
Unlimited Functions
A Total Solution for every need.
Flexible Scalability
Compatible with all company sizes.
Optimized Expense
Reasonable cost for all types of budget.
Need help?
Contact us: +84 225 730 9838
Sign up and start your trial