Digitize
the time-off management

Manage the employee's vacation time and appearance.

Non-paper Time-off Management

Time-off application allows employees to submit an online request without having to send a message, make a phone call or print a paper request. The manager can validate or deny the request with just ONE click, and also manage the schedule and reassign tasks to keep up with the business plan.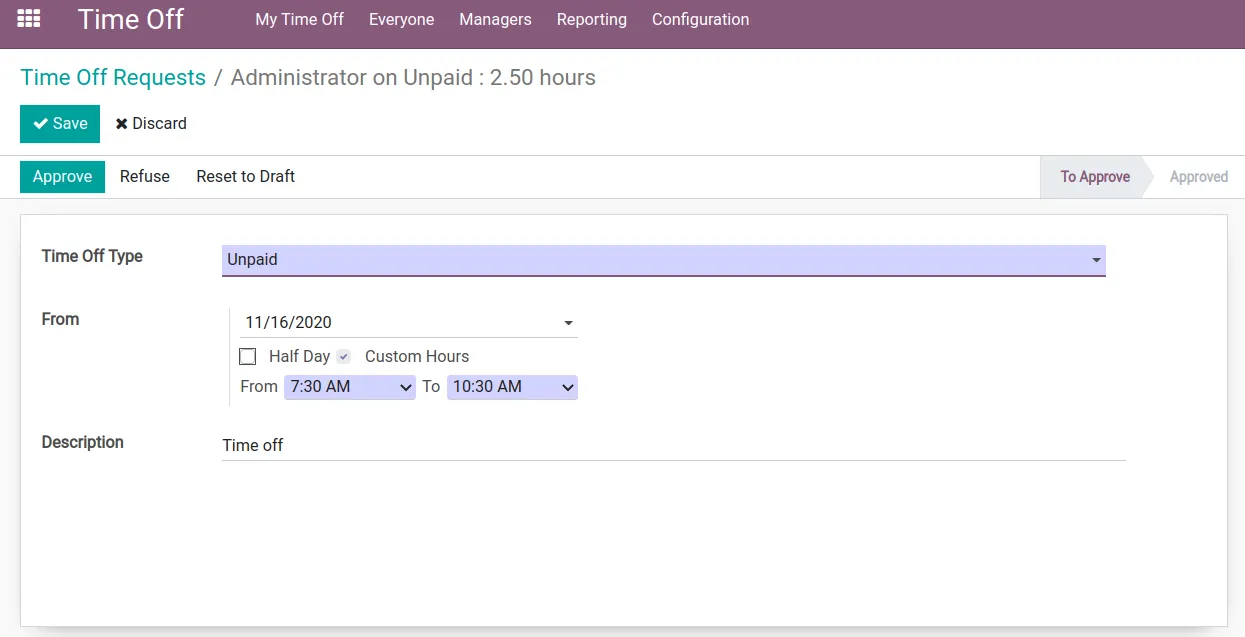 Displayed on the public schedule

An employee's absence is visualized on the public schedule , therefore his/her related works are not going to be interrupted.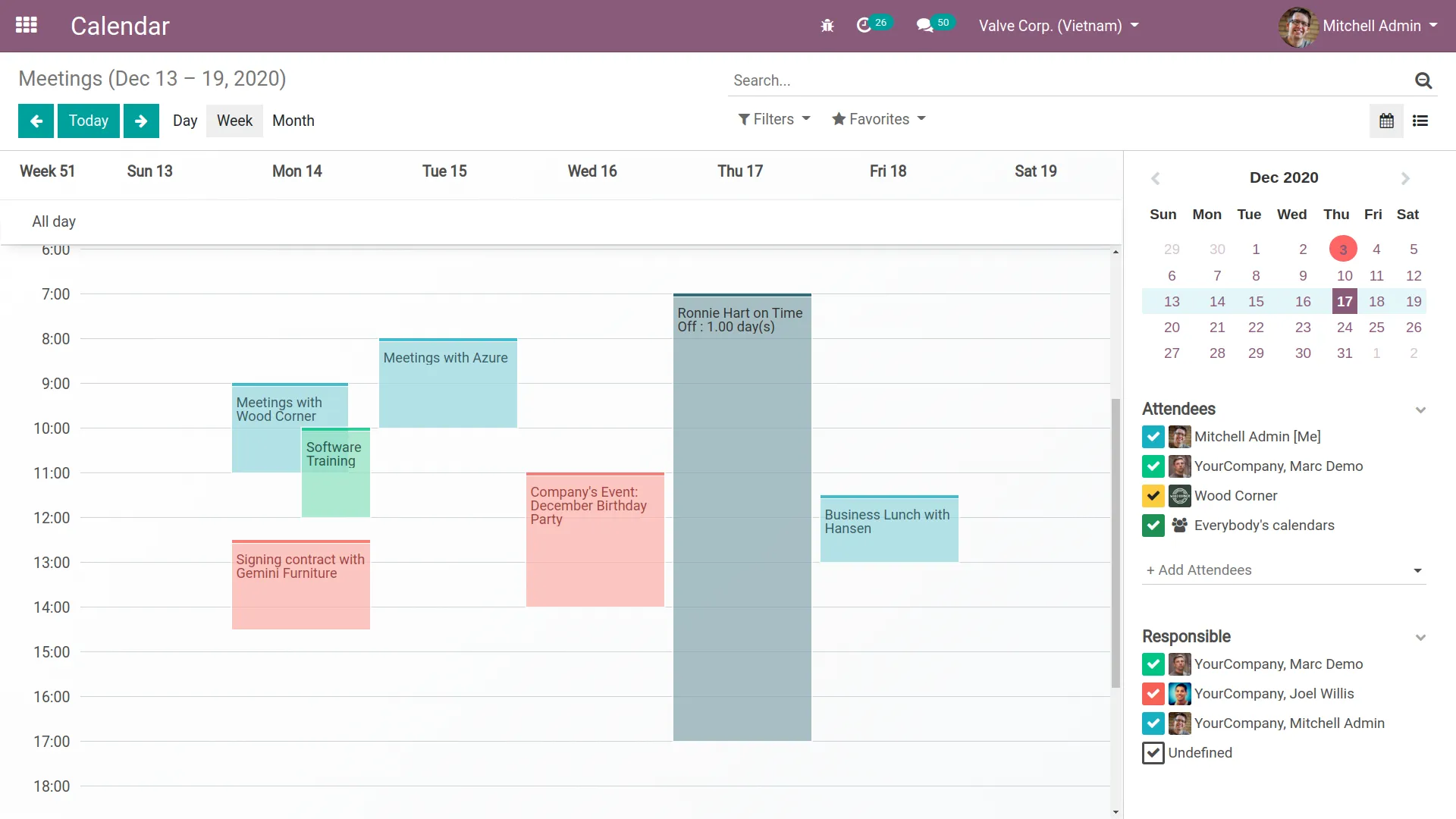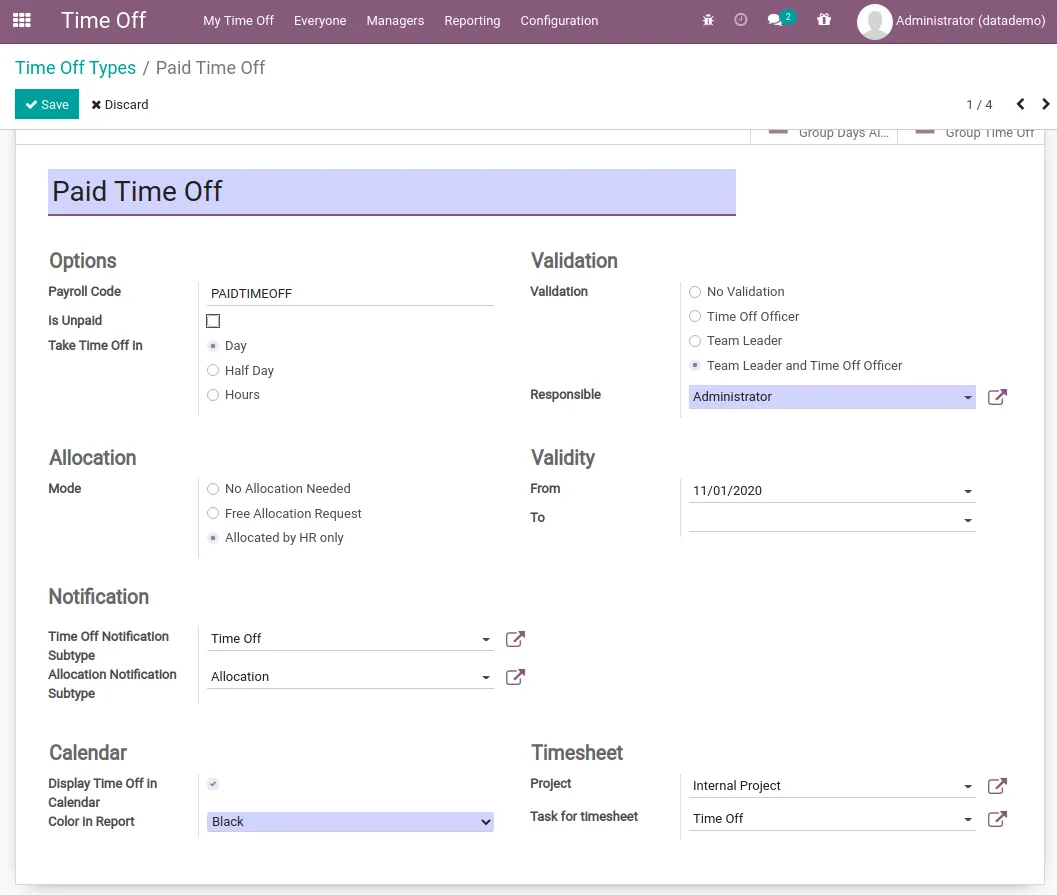 Multilevel time-off approvement

Managers can create time-off request forms with detailed reasons so that the employee can choose one or make a particular reason. Appointed superiors have right to validate or refuse the request and explain the cause.
Manage and distribute the time-off amount

The application allows you to distribute the time-off amount to each employee based on their seniority, and monitor the used ones. It is also integrated with Payroll application, therefore the salary would be calculate and account in no time.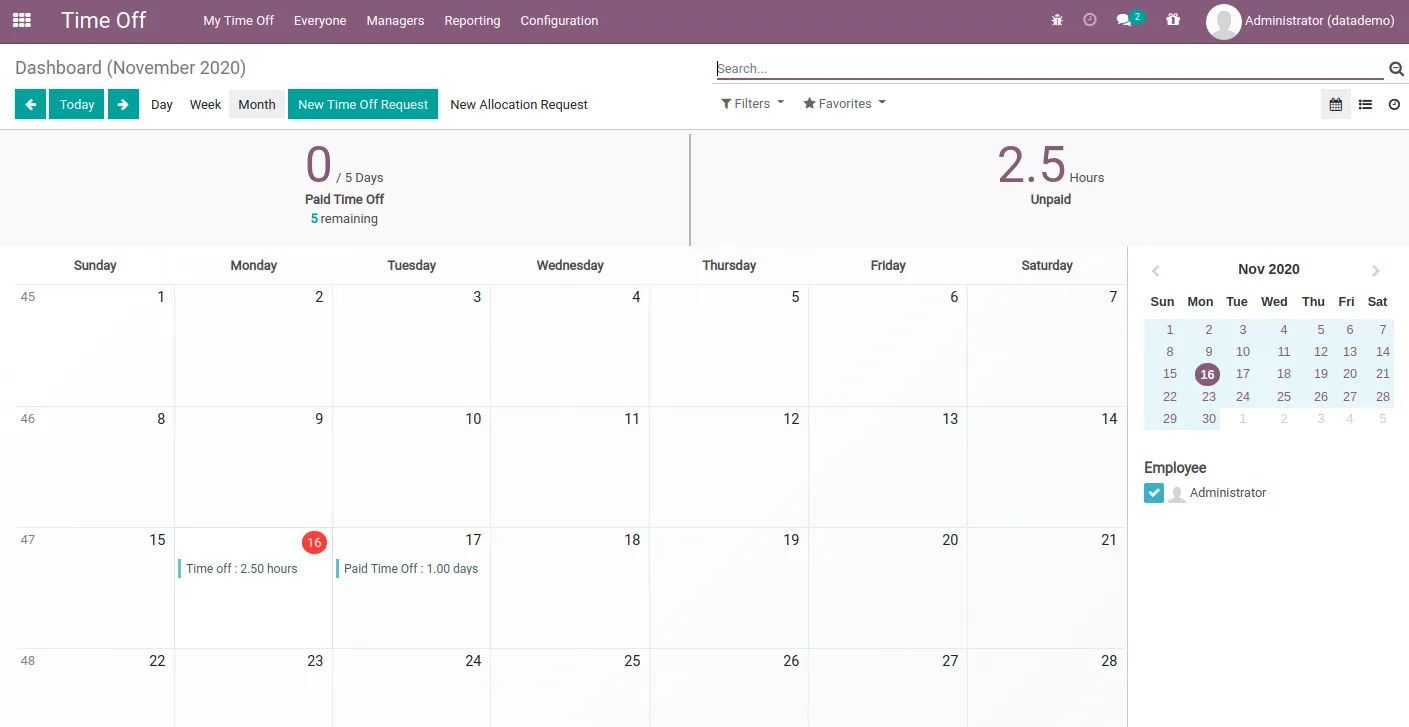 Fully integrated with other Viindoo applications

Employees
Appoint the suitable superiors who can validate the time-off request.

Timesheet
Record and manage the work time, and automatically calculate the project's cost.


Calendar
Display the day-offs or absence of any employee on public schedule .

HR Meal
Cancel the meal order based on the public schedule .
Start your Viindoo EOS
15-day FREE TRIAL now!
---
Fast & Easy
Instant Access. No Installation.
Unlimited Functions
A Total Solution for every need.
Flexible Scalability
Compatible with all company sizes.
Optimized Expense
Reasonable cost for all types of budget.
Need help?
Contact us: +84 225 730 9838
Sign up and start your trial