Perfect surveys
Available insights
Collect the important information through online surveys.
Simple-to-use online survey

Design, share and analyze the survey on three visual steps.
One platform to control all the tasks: Evaluate employees , examine customers, marketing and customer responses, etc…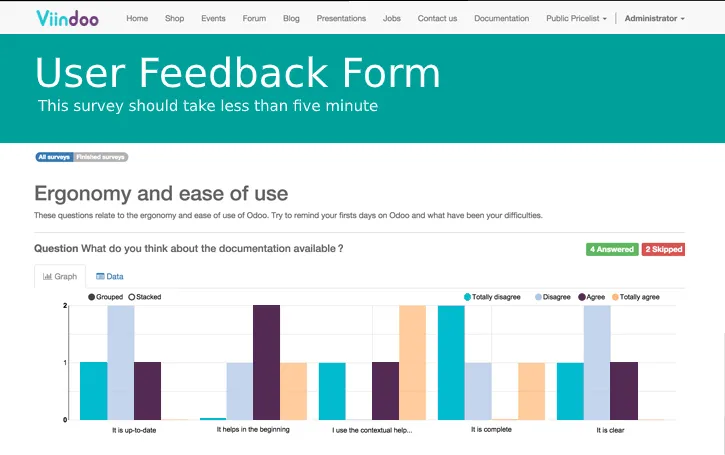 The best survey tool
The Survey library is filled with default questions and answer forms, therefore you can create an online survey with a customizable structure and content with a few clicks. Records are ranked by a practical system based on your preset standards.
Create a statistic report, measure the response rate and extract the report within a few clicks.

Share the survey easily
Share your survey to your customer by emails, links, social networks or any mass media advertising. The system can send emails to suitable targets by a smart process.


The mighty tool for your business

Viindoo Survey is not limited to customer targets only. You can also use it for recruiting activities and evaluating the staffs.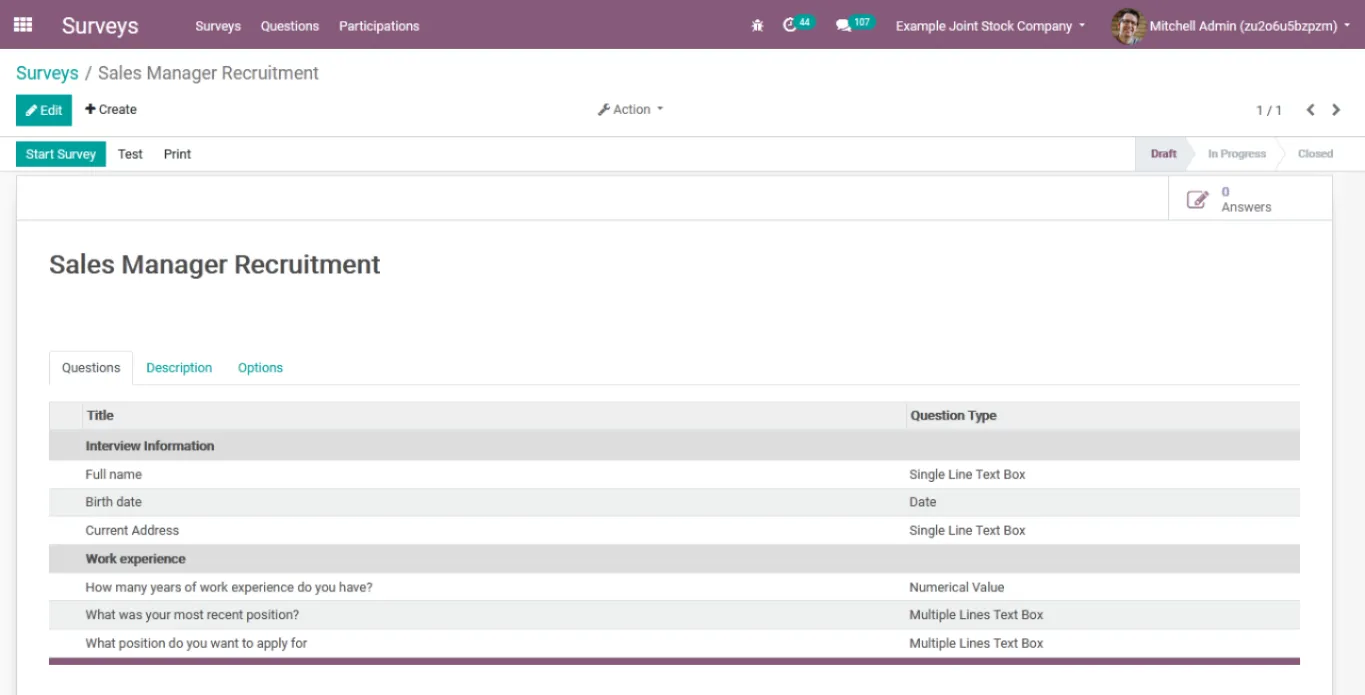 Recruit new staff by using built-in surveys

Recruiter can create a survey form to collect data from applicants, and follow up the interview question list.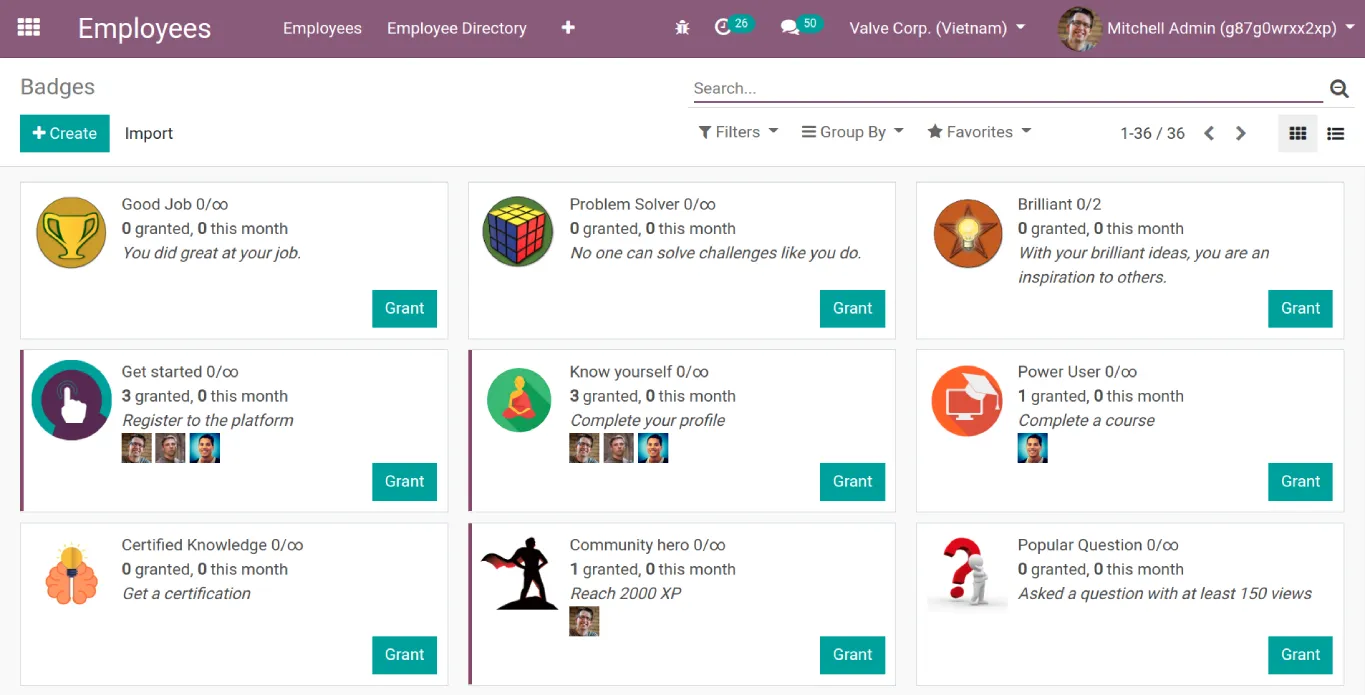 Check and award medals to employees

Create a competing movement between employees by acknowledging employee's contribution and award medal to the worthy.
Fully integrated with other Viindoo applications


eLearning
Share your knowledge or any document to the community and motivate the others.


Recruitment
Complete the recruiting process: vacancy position, keep track on candidates, search the personnel data.

Human resources
Monitor your employee contacts and any important data between your groups.
Start your Viindoo EOS
15-day FREE TRIAL now!
---
Fast & Easy
Instant Access. No Installation.
Unlimited Functions
A Total Solution for every need.
Flexible Scalability
Compatible with all company sizes.
Optimized Expense
Reasonable cost for all types of budget.
Need help?
Contact us: +84 225 730 9838
Sign up and start your trial