Efficiently manage your appliances

Extend the appliance life span - Reduce the inactive time
Smartly arrange
the maintenance schedule

The backup maintenance schedules are automatically created based on available data and displayed on the Calendar. Notification emails are sent to any employee in charge.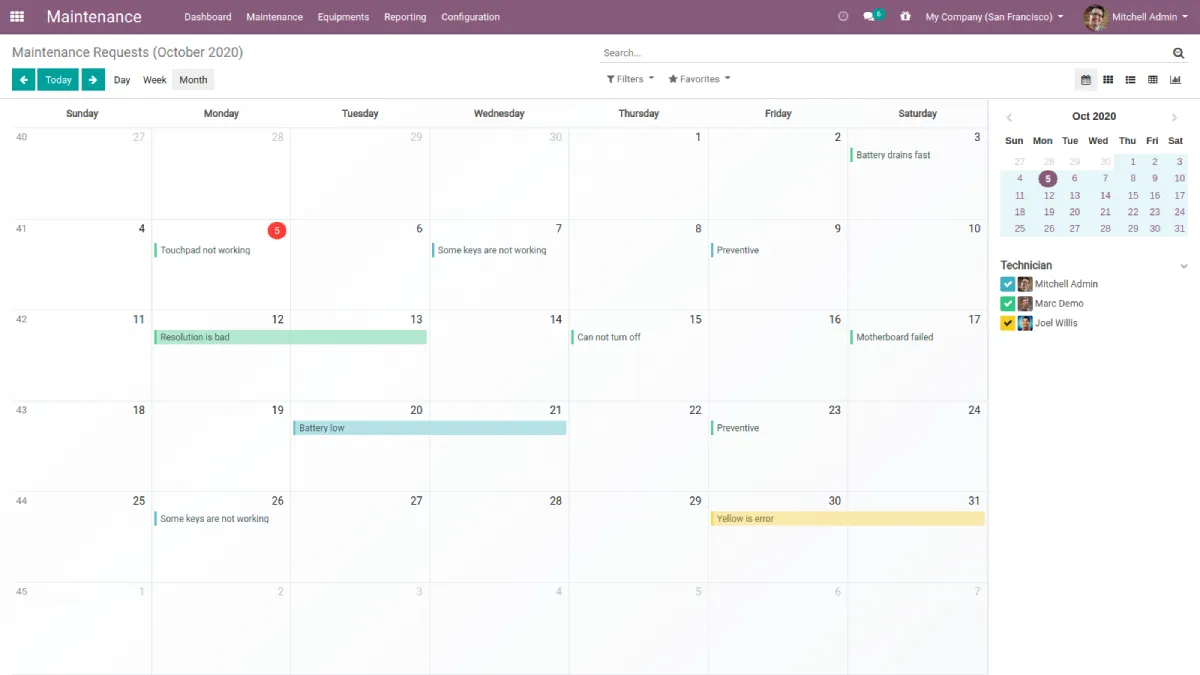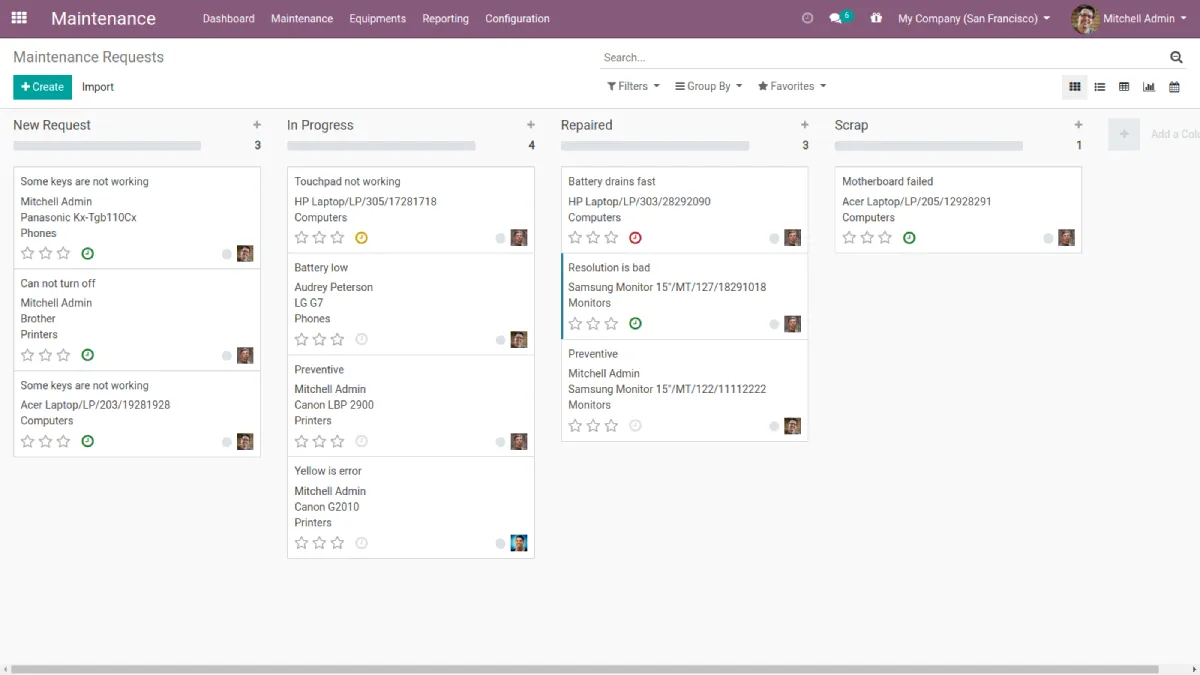 Visualized progression

The whole progression is visualized in Kanban interface and splitted into stages. Therefore the manager can check and rearrange the schedule to optimize the process .

Increase the productivity of appliances in general

All appliances have a set up warranty policy and the maintenance schedule will be automatically activated on the due date. Any unscheduled maintenance request is updated on the Calendar module in real time, so that the plan could be changed to assure the production process not interrupted.
Fully integrated with other Viindoo applications


Manufacture Management
Set up and manage the manufacture activities, follow up the performance and cost in real time.


Accounting
Timely manage your revenue, cost and profit with absolute precision.

Purchase management
Create price inquiries or orders based on minimum stock or related customer orders.


Inventory
Control stock activities, synchronize data, reinforce supply order when necessary.

Start your Viindoo
15-day FREE TRIAL now!
---
Fast & Easy
Instant Access. No Installation.
Unlimited Functions
A Total Solution for every need.
Flexible Scalability
Compatible with all company sizes.
Optimized Expense
Reasonable cost for all types of budget.
Need help?
Contact us: +84 225 730 9838
Sign up and start your trial