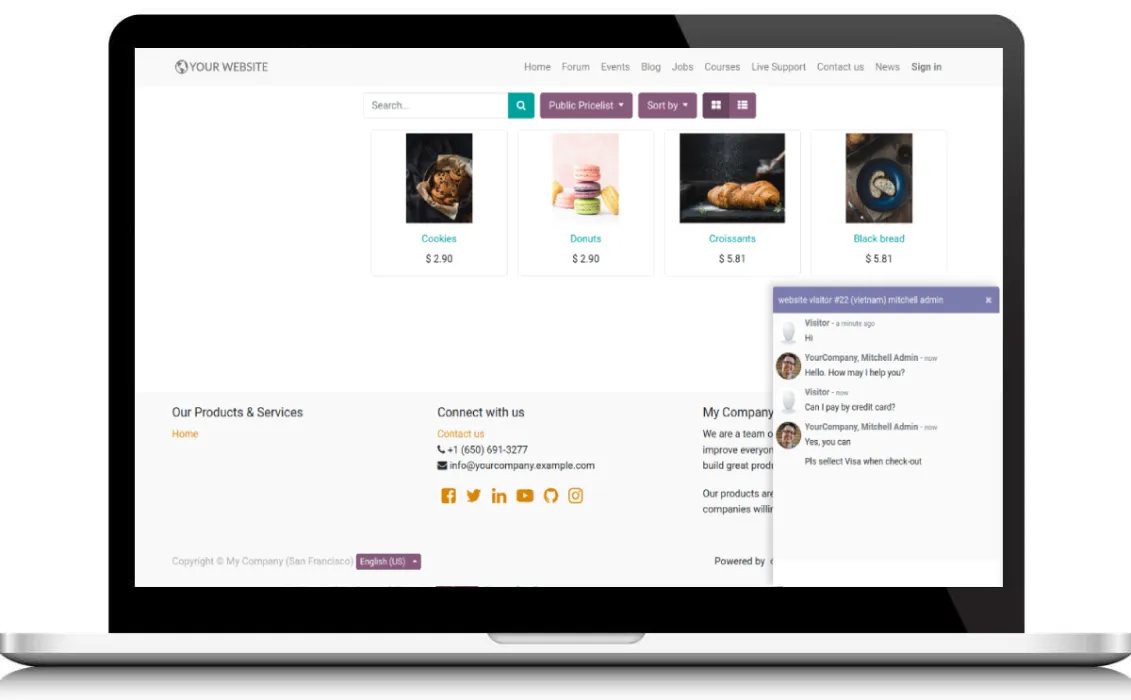 No need to set up an email server. All the conversations are create on your website.
You can connect to your customers much faster and easier.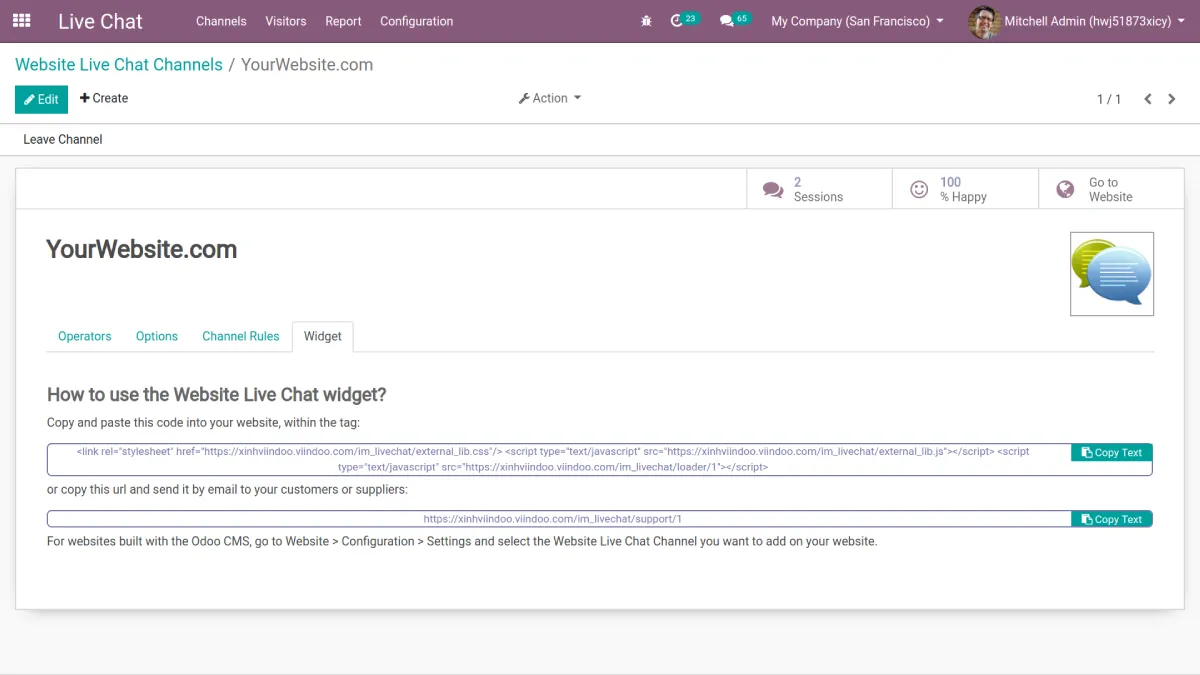 Smart Integration
Even when your website was created on Odoo Platform, you can integrate the Live Chat app with only copy-and-paste actions.
Viindoo EOS also provides URLs that you can use to invite other users into an online group chat.
Connect to your customers
anywhere, anytime
Viindoo EOS will send notifications about each online chat to you. You can choose to reply at anytime on any dashboard you are: Website, eLearning, Accouting, Inventory, Sales, Purchase...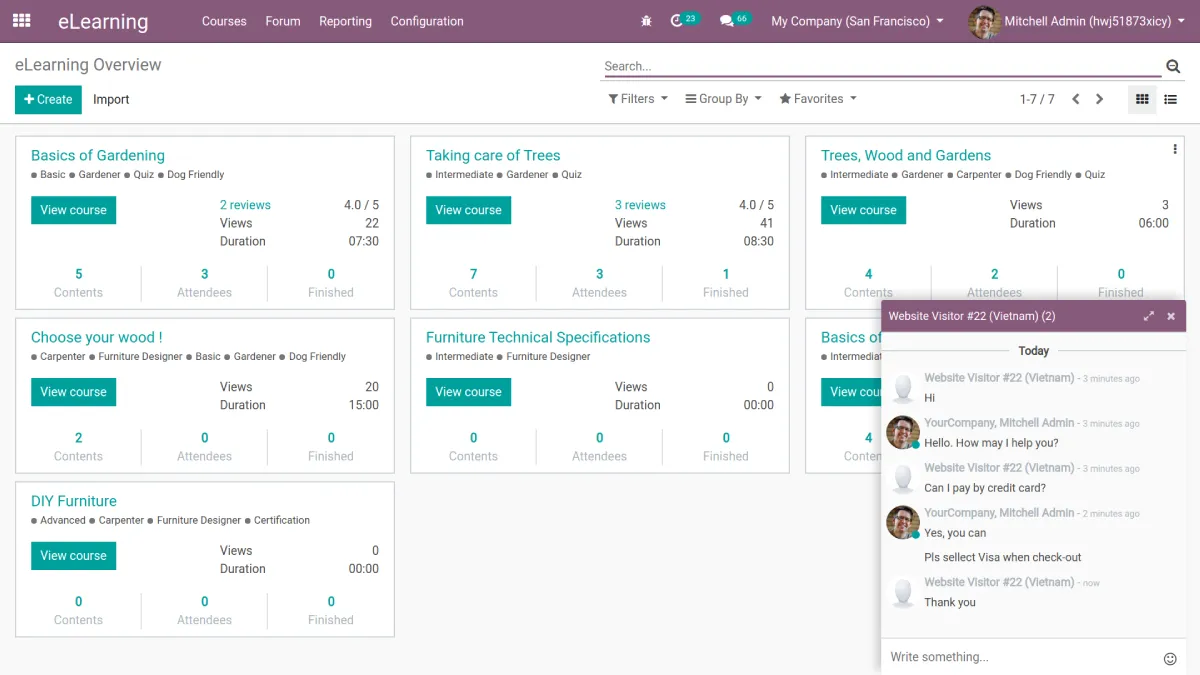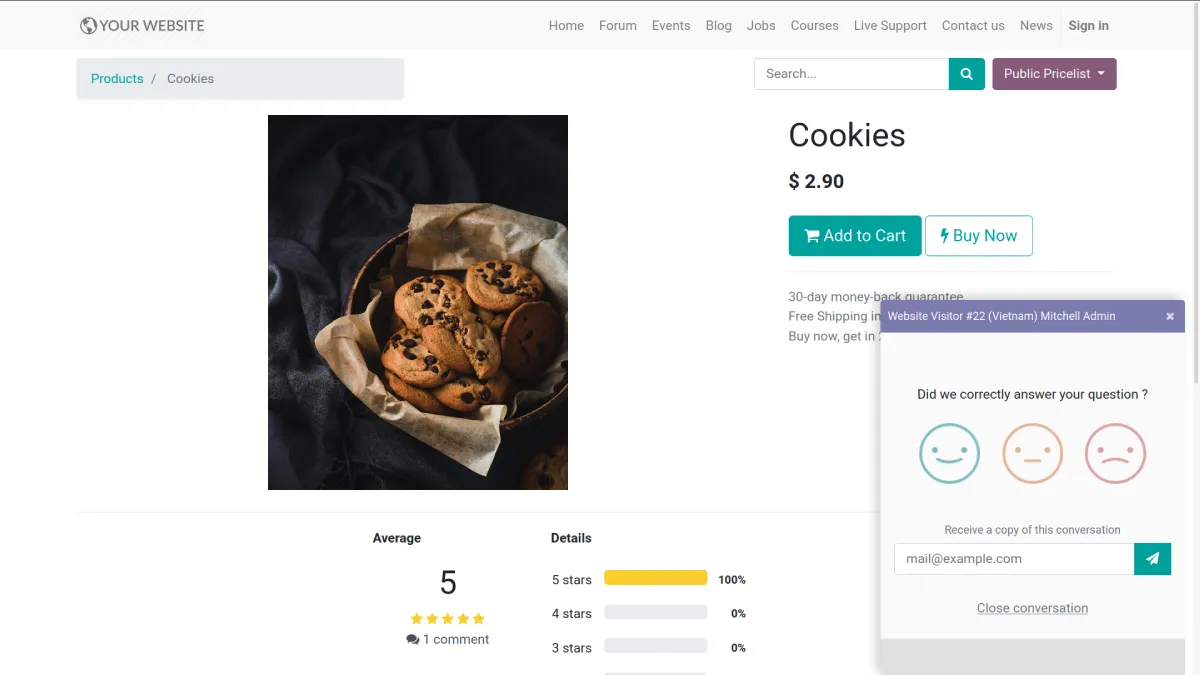 Level up your service and customer experience
Collect the customer responses to improve your service quality with a rating tool for website visitors.
Any collected data will be saved and automatically analyzed by the system. The final report can help you overview the customer satisfation and make your service better next time.
Quick answer with canned responses
Many customers will ask the same question everyday. You can save a lot of your precious time with creating a canned response list. Just with proper rules and shortcuts, you can answer many customers simultaneously with a few clicks.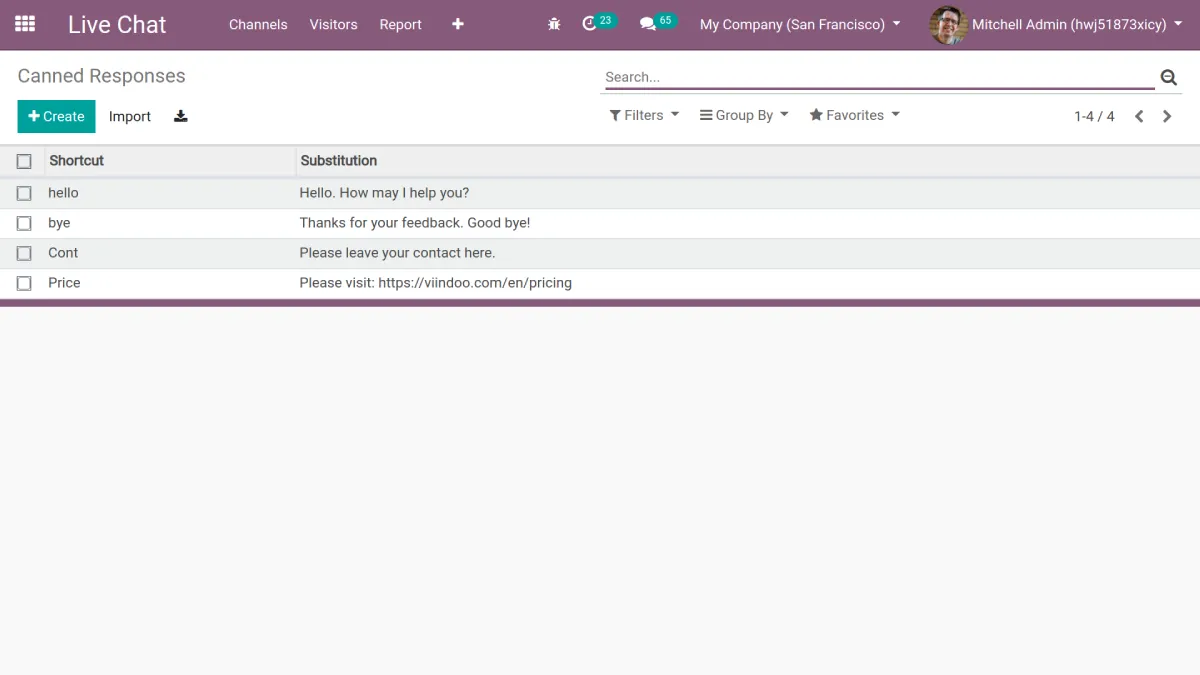 Fully integrated with other Viindoo EOS applications


Website
Connect to your customer on website, trace any potential visitor.

Forum
Connect to your community. No entrance fee - No new user limitation.
Event
Connect to any visitor that pay attention to your online and offline event.

Blogs
Attract more and more potential customers with a perfect content marketing campaign.
Start your Viindoo EOS
15-day FREE TRIAL now!
---
Fast & Easy
Instant Access. No Installation.
Unlimited Functions
A Total Solution for every need.
Flexible Scalability
Compatible with all company sizes.
Optimized Expense
Reasonable cost for all types of budget.
Need help?
Contact us: +84 225 730 9838
Sign up and start your trial