Create a flexible meal order
Create an unique meal order for each individual, for a division or for the whole company with different prices and other standards.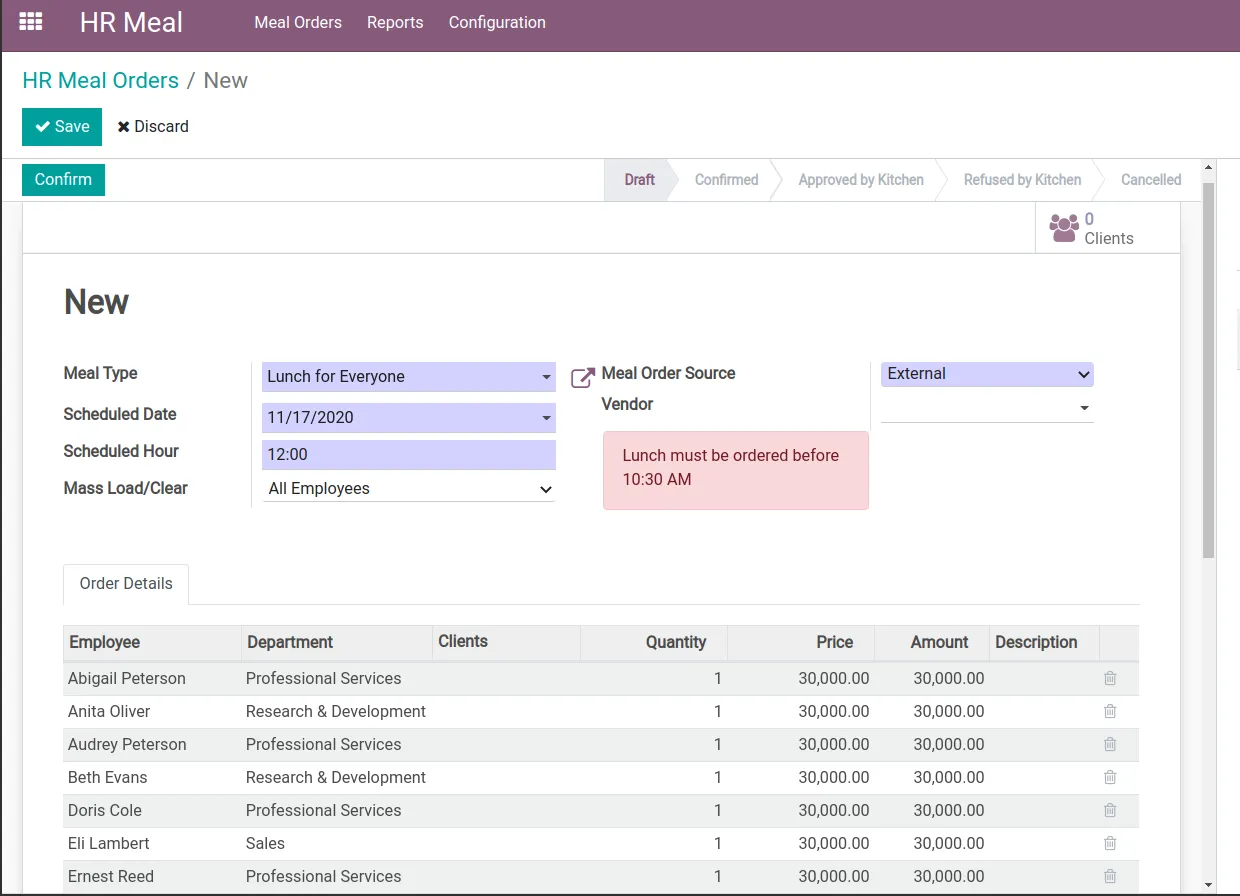 Manage the suppliers
The food suppliers are listed and classified, therefore the data are easily managed and summed up a total report.
Deeply linked to
the Payroll application

HR Meal application is integrated into the Payroll module, therefore the meal cost are recorded and used to calculate the salary on the next payment period.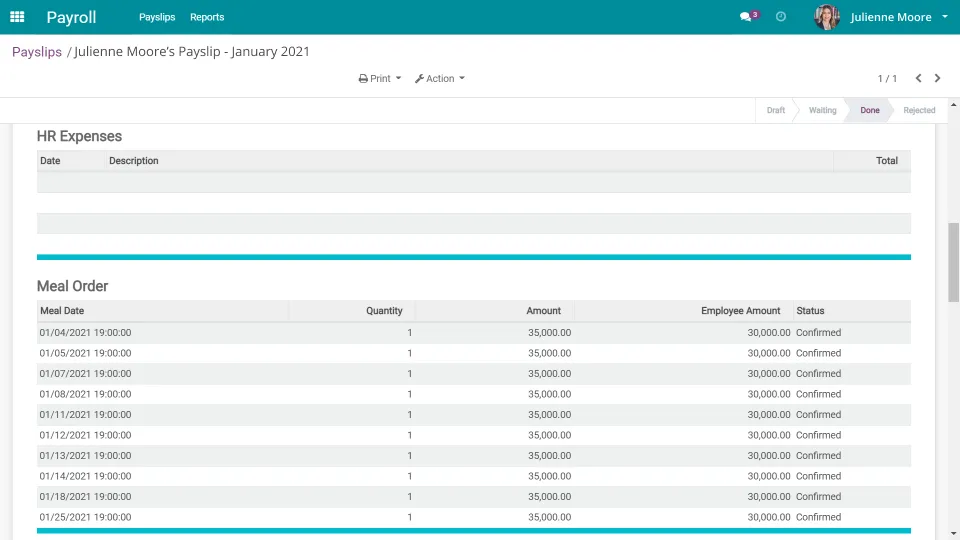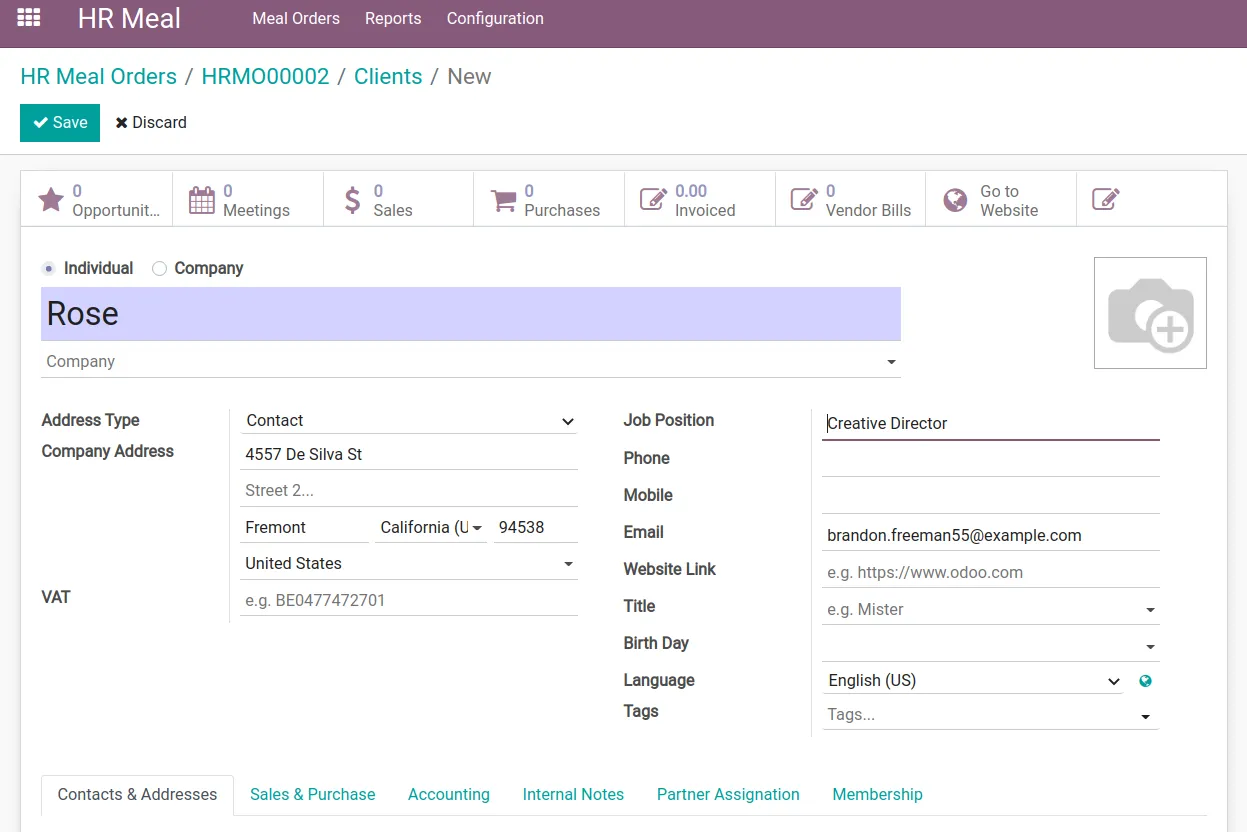 Guest meal management

Viindoo allows you to order meal not only for internal usage but also for your guests: each meal order is linked to the suitable Contact, allows you to made a statistic about the expense on each customer or partner.
Fully integrated with other Viindoo applications

Accounting
Make a statistic about expense, supplier's invoices, employees and customers .

Human resources
Automatically create meal orders based on the employee list and requests.


Time-off
Cancel meal orders based on the time-off schedule.


Payroll
Build the timesheet, calculate the salary for the next payment period.
Start your Viindoo
15-day FREE TRIAL now!
---
Fast & Easy
Instant Access. No Installation.
Unlimited Functions
A Total Solution for every need.
Flexible Scalability
Compatible with all company sizes.
Optimized Expense
Reasonable cost for all types of budget.
Need help?
Contact us: +84 225 730 9838
Sign up and start your trial