Event management tools

Establish, broadcast, sell tickets and manage guests much easier.


All-in-one management tool

Viindoo EOS allows you to be a professional event manager with only one platform: from planning, booking, organizing to advertising and selling tickets, etc… Main topics, formats or scales are variable and well-optimized.
Monitor the itinerary
Allow you to create and monitor events in progress by dragging and dropping on Kanban interface. With each one, you can mark in with colors or stars to represent the important level. Within a few minutes you can confirm the event and make a schedule for everyone .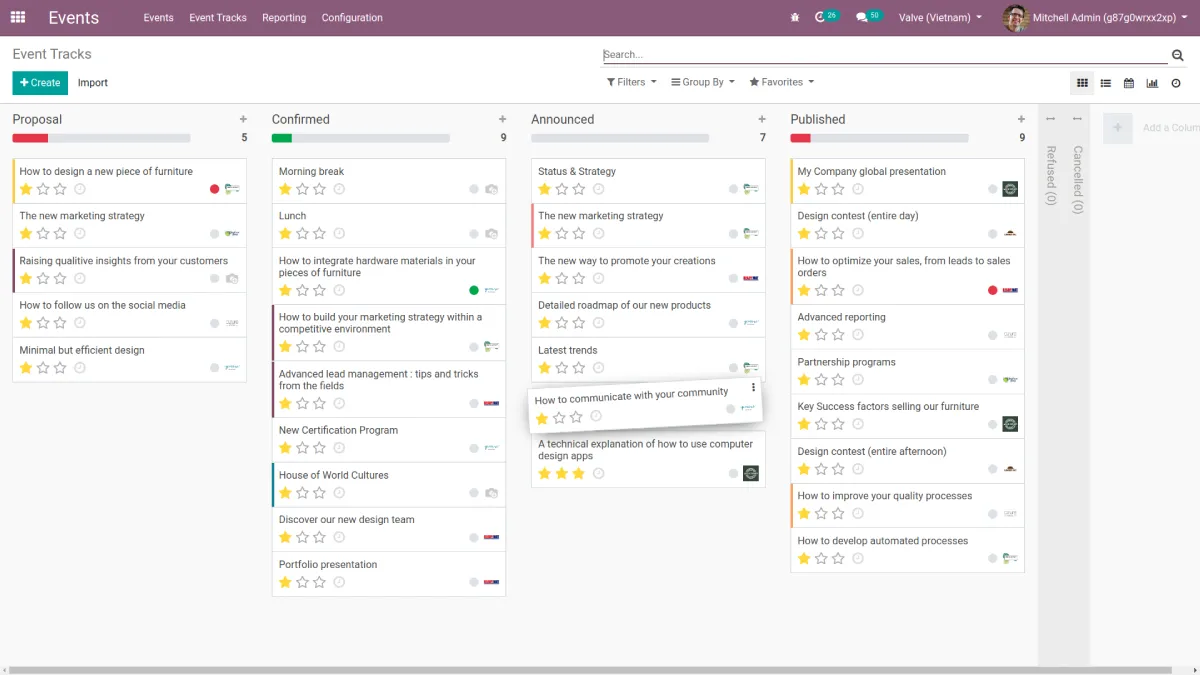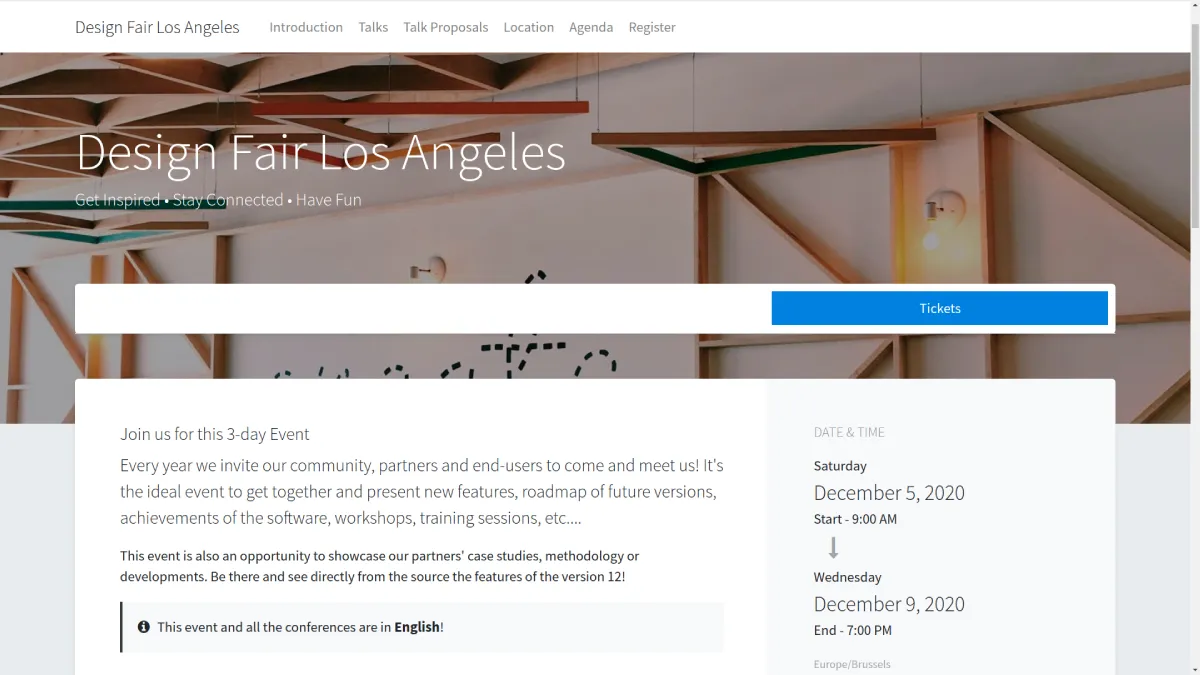 Sell event ticket and receive online payments
You only need a few simple actions to issue that an event is premium or free. Advance collaborations between applications help you setting up the booking condition and online payment method for each individual event .
Maximum assistance on publishing and advertising event

Event schedule on automatic display: Has been well-designed, simple and easy to use right on your website . Allow customers to search and view the schedule, also filter it on date, location or establishers.
Integrated with Google Analytics: You can monitor any event by using an online shopping cart and payment, call-to-action…

Available SEO tools: no need to set up, you can use SEO tools provided by Viindoo. We can propose a keyword list based on Google search volume to help you form the structure and advertising campaign for events both simply and efficiently.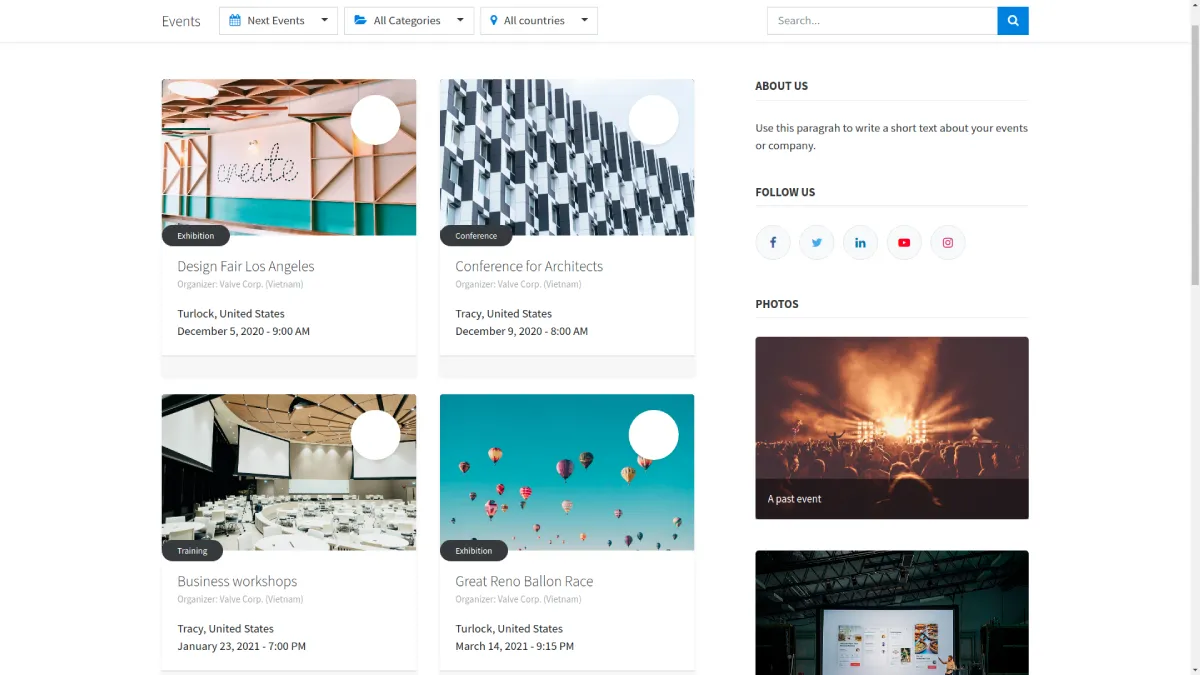 Call for and manage sponsorship effortlessly

Event application allows you to add and reveal sponsors in order based on funding amount. You can also sell sponsor packs through eCommerce application.

Fully integrated with other Viindoo applications


Website
Build your own website with professional, customized functions, and friendly SEO tools.


Forum
Connect to your community. No entry fee - No user limitation.

Live Chat
Connect with your website visitors, convert them to leads and chances.


Blogs
Attract your potential customer with a beautiful and informative blog.

Start your Viindoo EOS
15-day FREE TRIAL now!
---
Fast & Easy
Instant Access. No Installation.
Unlimited Functions
A Total Solution for every need.
Flexible Scalability
Compatible with all company sizes.
Optimized Expense
Reasonable cost for all types of budget.
Need help?
Contact us: +84 225 730 9838
Sign up and start your trial