Efficient advertising through emails
Design your own email with drag-and-drop actions.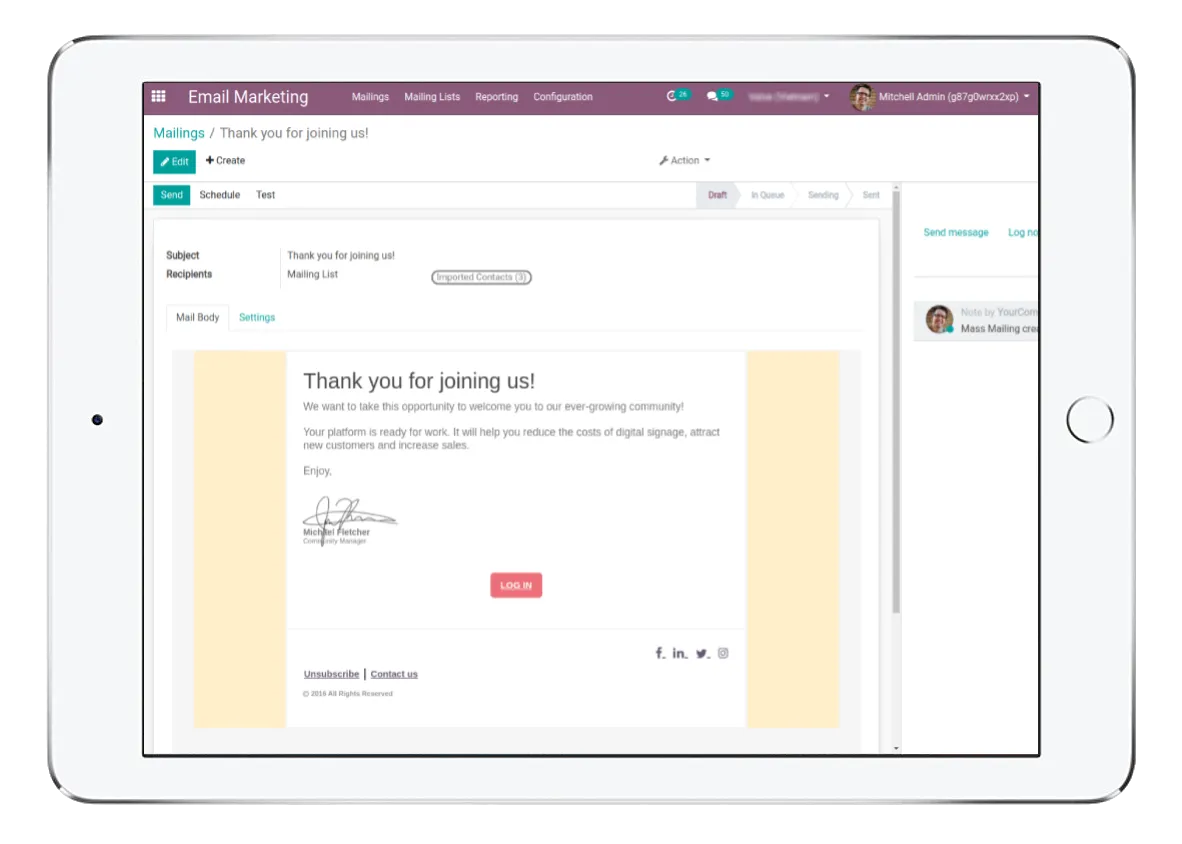 Email Marketing application allows you to approach plenty of customers with low cost. You can adjust the email content to match the target audience with and measure the productivity of the campaign.
Design your own email

Create a suitable email marketing campaign for each target group of audience in a few clicks. You don't have to be an IT master to do this, because all of the actions you need to customize the email are only clicking, dragging and dropping blocks.

You can attract more customers with a modern, elegant and professional email.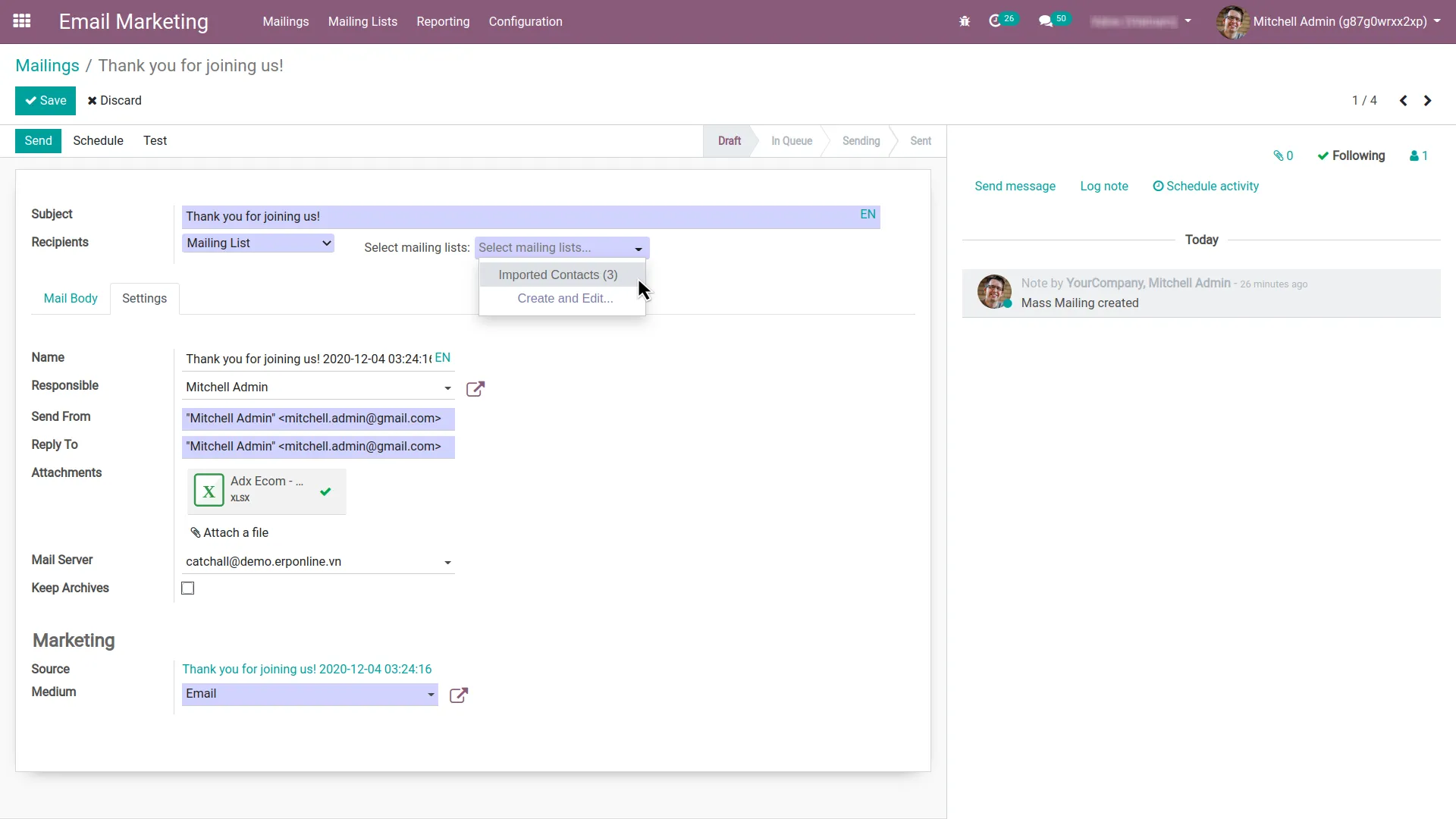 Target the right audience

You can sort the
contacts
by using groups and filters: nationality, date, applicants, potential customers, etc…

Then, you can optimize the performance of your advertising campaign by choosing and sending emails to the most suitable contact group.
Automatic statistics

Receive precise statistics in real time about every sent email. Afterwards, you can trace all the data: created potential leads, orders, earned revenue, email open rate, bounce rate, click rate, etc… as the basis for improving the total advertising campaign.

Fully integrated with other Viindoo applications


CRM
Track all customer response, operate sell process from leads and chances.


Contacts
Manage the contacts with related information in ONE dashboard.

Events
Create an elegant event page effortlessly. Send Emails to your partners and potential customers.


Survey
Open your eyes with Survey - always choose the best for your business.

Start your Viindoo
15-day FREE TRIAL now!
---
Fast & Easy
Instant Access. No Installation.
Unlimited Functions
A Total Solution for every need.
Flexible Scalability
Compatible with all company sizes.
Optimized Expense
Reasonable cost for all types of budget.
Need help?
Contact us: +84 225 730 9838
Sign up and start your trial