e-Commerce on many devices

Website interface is adjusted to make it compatible with all devices: PC, laptop, mobile phone or tablet. Connect to your customers anywhere, anytime on any platform.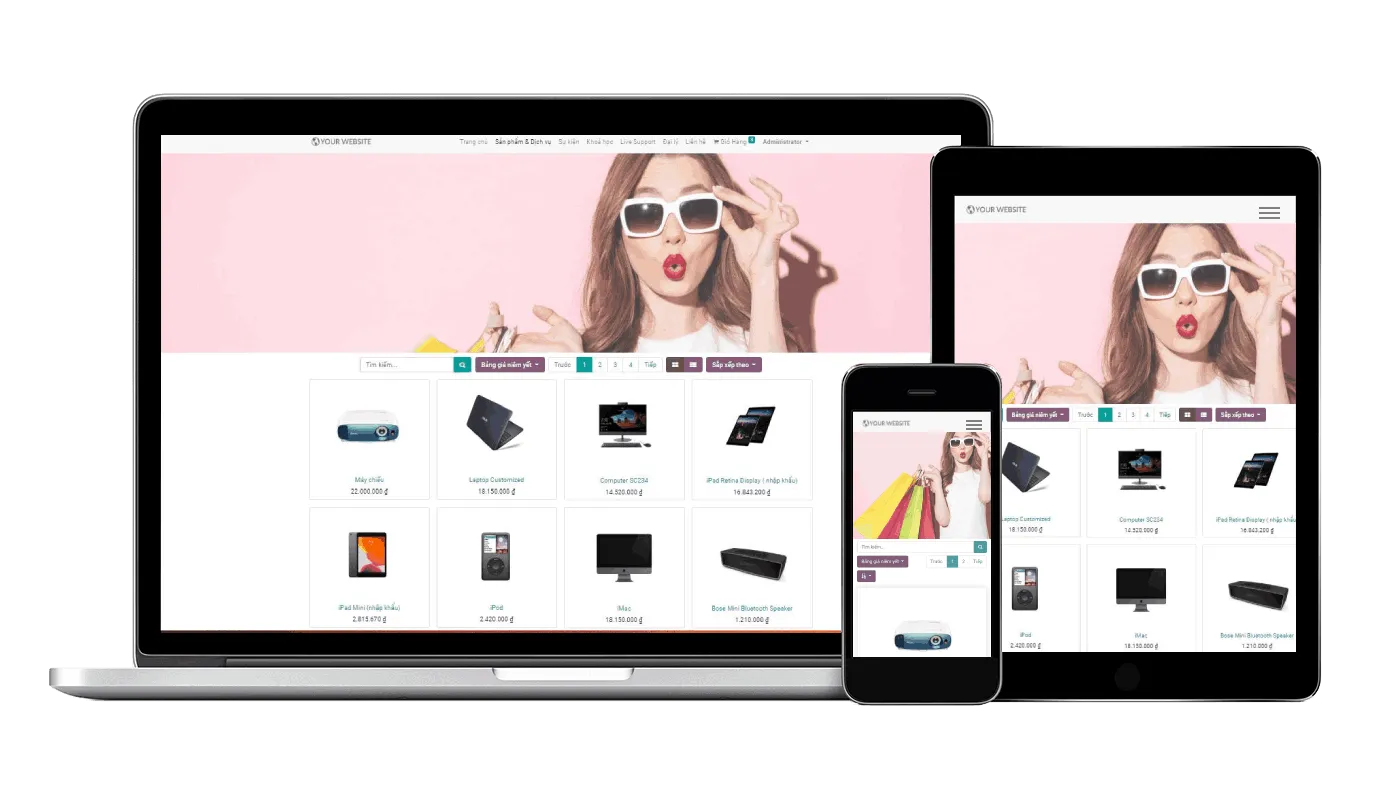 Design your shop in a few seconds
Easily create your unique shop for your brand. Content blocks are freely click-and-dragged to the appropriate position. Your product is displayed in the way you want it to be .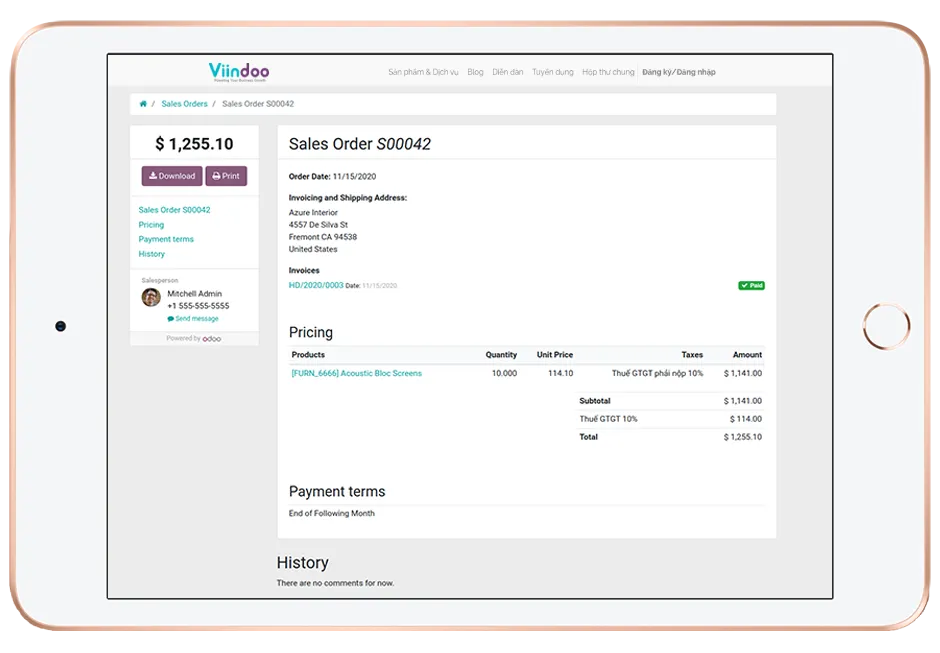 Convenient connection

Order conditions are displayed and updated recently for customers to check it anytime. Integrated LiveChat helps salesmen focus on customers instead of wasting time on finding information.
Just one click away from uploading invoices or printing orders .

Optimized marketing system

Automatic alternatives suggestion helps customers direct their needs and maximizes the sale number. Customers will be automatically suggested buying alternative products or accessories. This can boost your revenue drastically.

Integrated payment methods and delivery

Various transport systems shorten the delivery time and ensure that customers will receive their goods in good condition.
Automatically connect to Online Payment gateways. All customer payment will be quickly and precisely handled.

Fully integrated with other Viindoo applications


Sales
Manage quotations, orders, invoices, stock and customer payments.

Inventory
Control the logistic activities, synchronize stocking data, automatically reinforce supply orders when necessary.

Website
Build your own website with professional, customized functions, and friendly SEO tools.

Blogs
Attract more potential customers with a perfect content marketing campaign.
Start your Viindoo EOS
15-day FREE TRIAL now!
---
Fast & Easy
Instant Access. No Installation.
Unlimited Functions
Một giải pháp toàn diện đáp ứng mọi nhu cầu.
Flexible Scalability
Compatible with all company sizes.
Optimized Expense
Reasonable cost for all types of budget.
Need help?
Contact us: +84 225 730 9838

Sign up and start your trial