Simple Design Tools

With Blogs application, users don't need knowledge about website coding to have a beautiful and fully functional personal blog. Click-and-drag blocks, reshape page, add content and you are ready to go online.


Compatible with all devices

Blogs are integrated into Websites , therefore can operate perfectly on mobile phones, tablets and laptops. This allows you to write your Blog anywhere, anytime, and keep track on your audiences .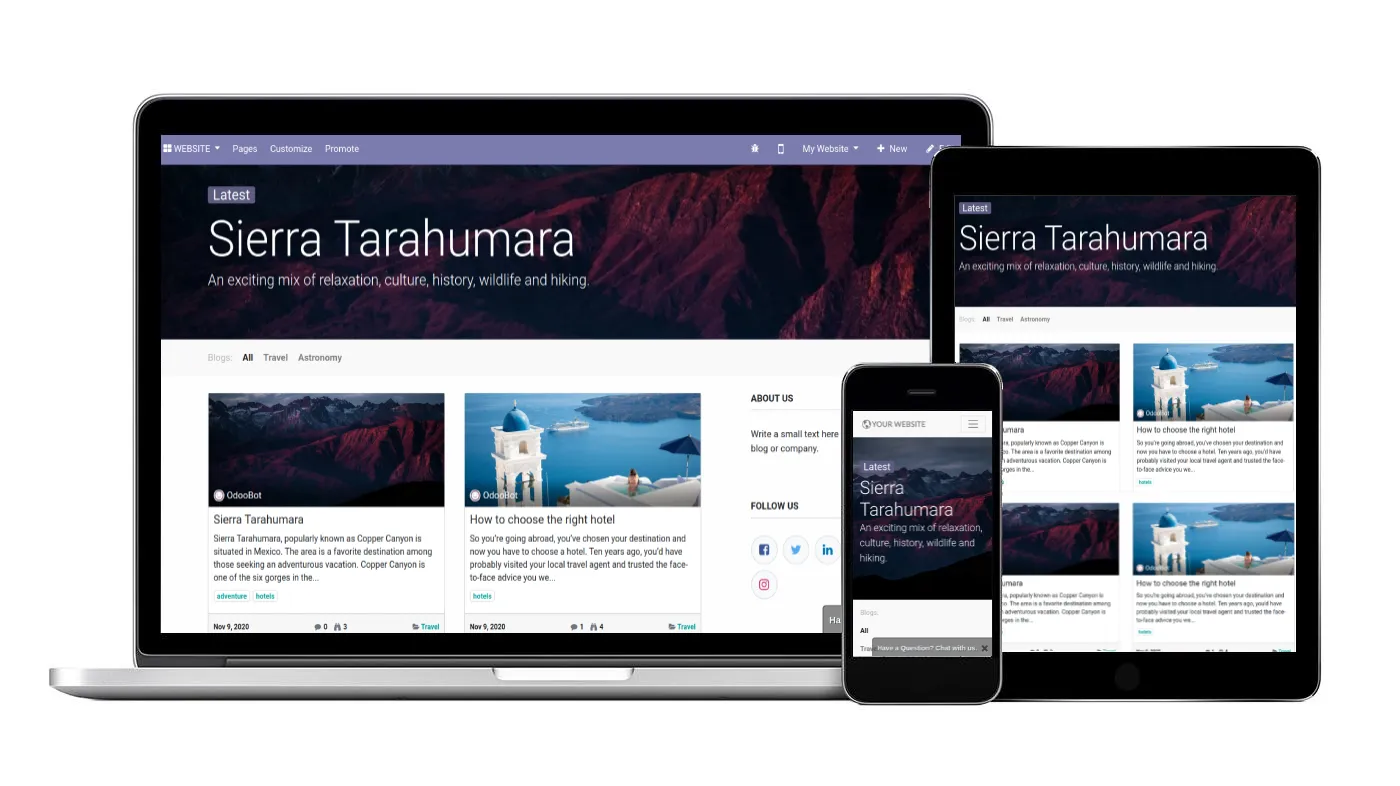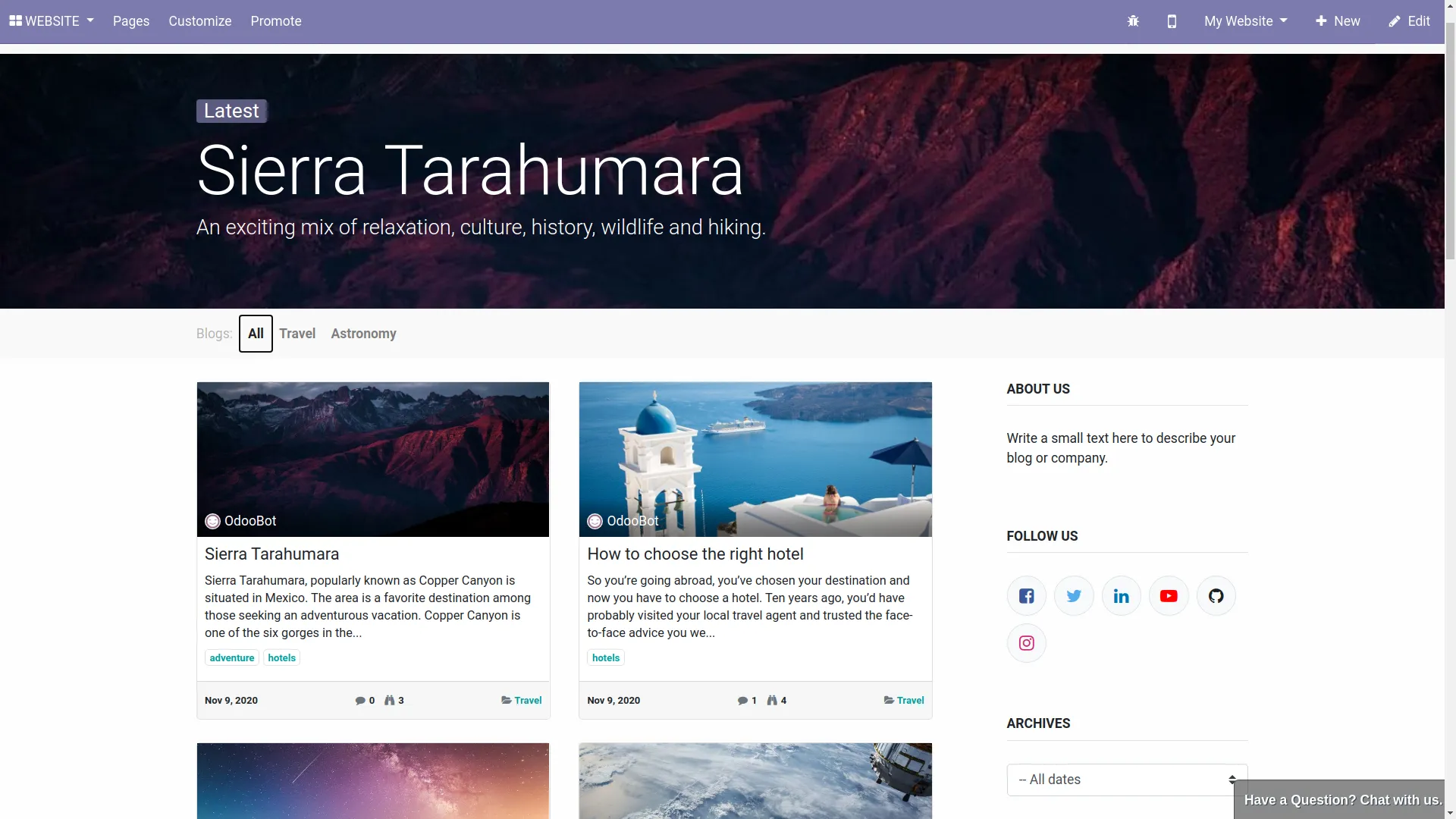 Easily manage your articles

Viindoo classifies your articles with tags and groups. Your Blog will be neat and clear with a modern design. Therefore, your audiences can easily find the content which is attracting or informative.

Boost your traffics and keep connecting to audiences

Smart Call-to-action function allows the blog attract more and more visitors, and also you can get the customer data with the register window or chatbox.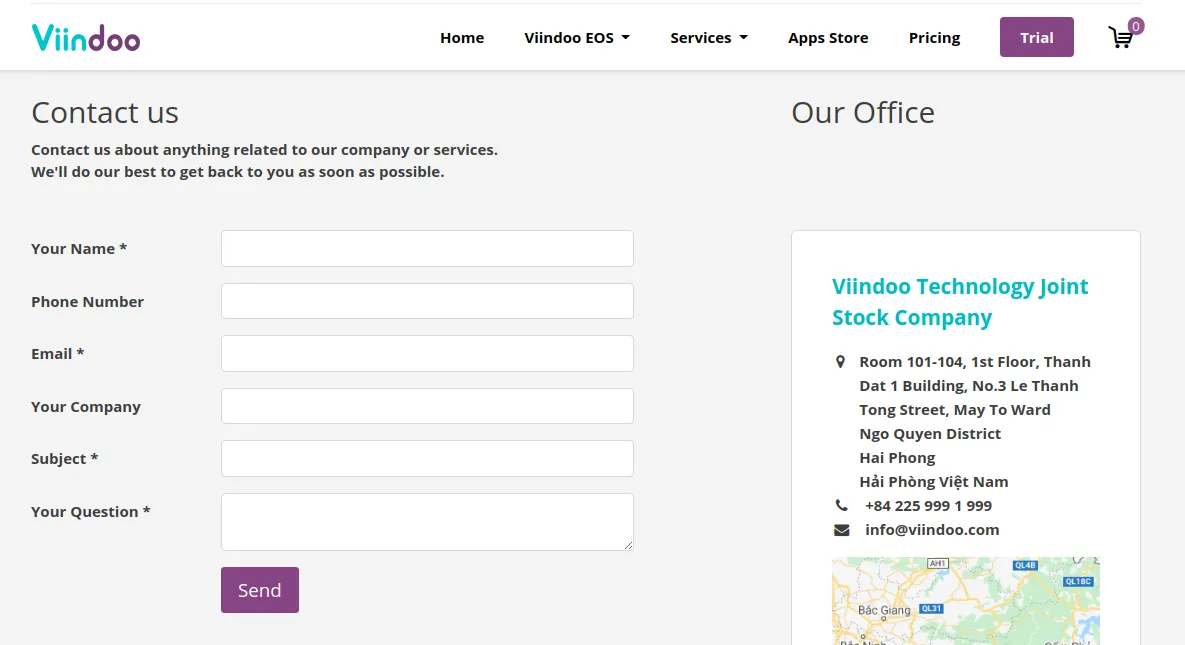 Fully integrated with other Viindoo EOS applications


Website
Create a professional blog on your website, which can fully view in any devices.

Live Chat
Directly connect with your visitors, convert them to leads and changes on website.
Event
Create an elegant event page. Send emails to your partners and potential customers.
Start your Viindoo EOS
15-day FREE TRIAL now!
---
Fast & Easy
Instant Access. No Installation.
Flexible Scalability
Compatible with all company sizes.
Unlimited Functions
A Total Solution for every need.
Optimized Expense
Reasonable cost for all types of budget.
Need help?
Contact us: +84 225 730 9838
Sign up and start your trial