Configure a Tag category¶
Tag categories are used to categorize the tags system into groups, based on different criteria and your usage purposes. For example: tags related to Status, Labor contracts, Accounting documents, etc.
Navigate to Master Data > Tag Categories > Create to set up a new tag category.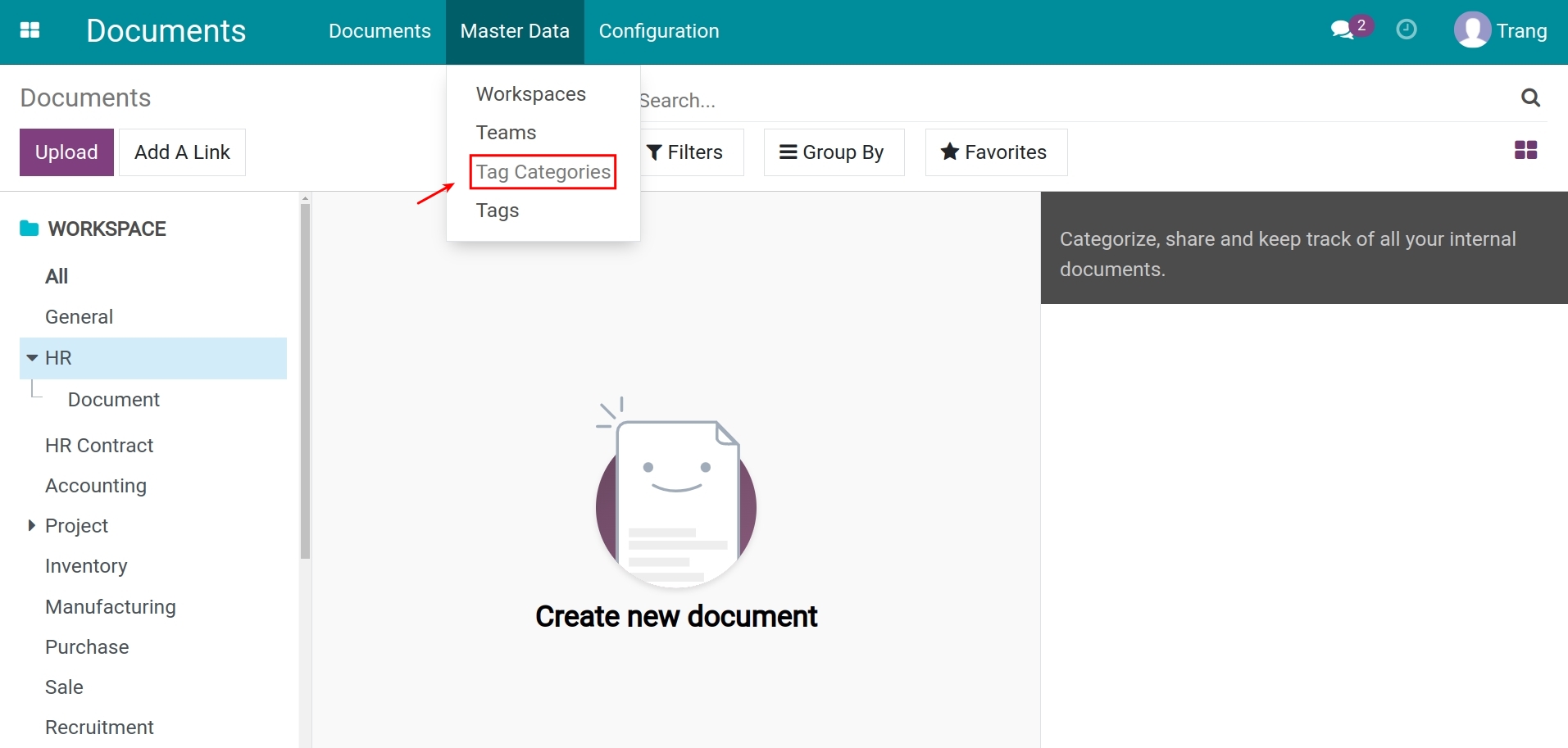 At the Tags tab, press Add a line to add one or various existing tags to this category. You can also add an explanation of the usage purpose for this tag category in the Description tab.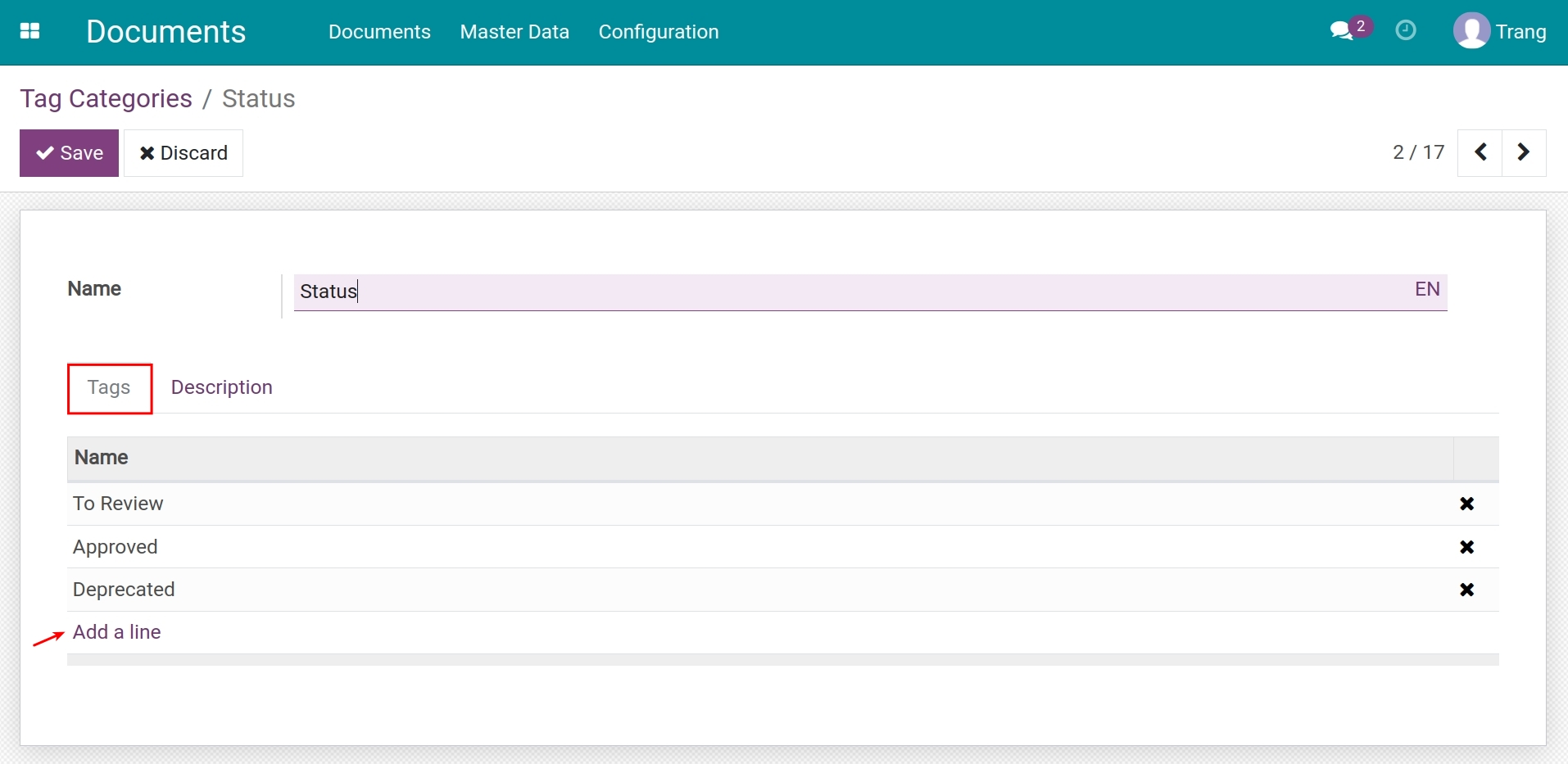 Configure a Tag¶
To set up a tag, navigate to Master Data > Tags > Create. From here, configure the name and categorize this tag accordingly, as well as describe the usage purpose of the tag at the Description tab.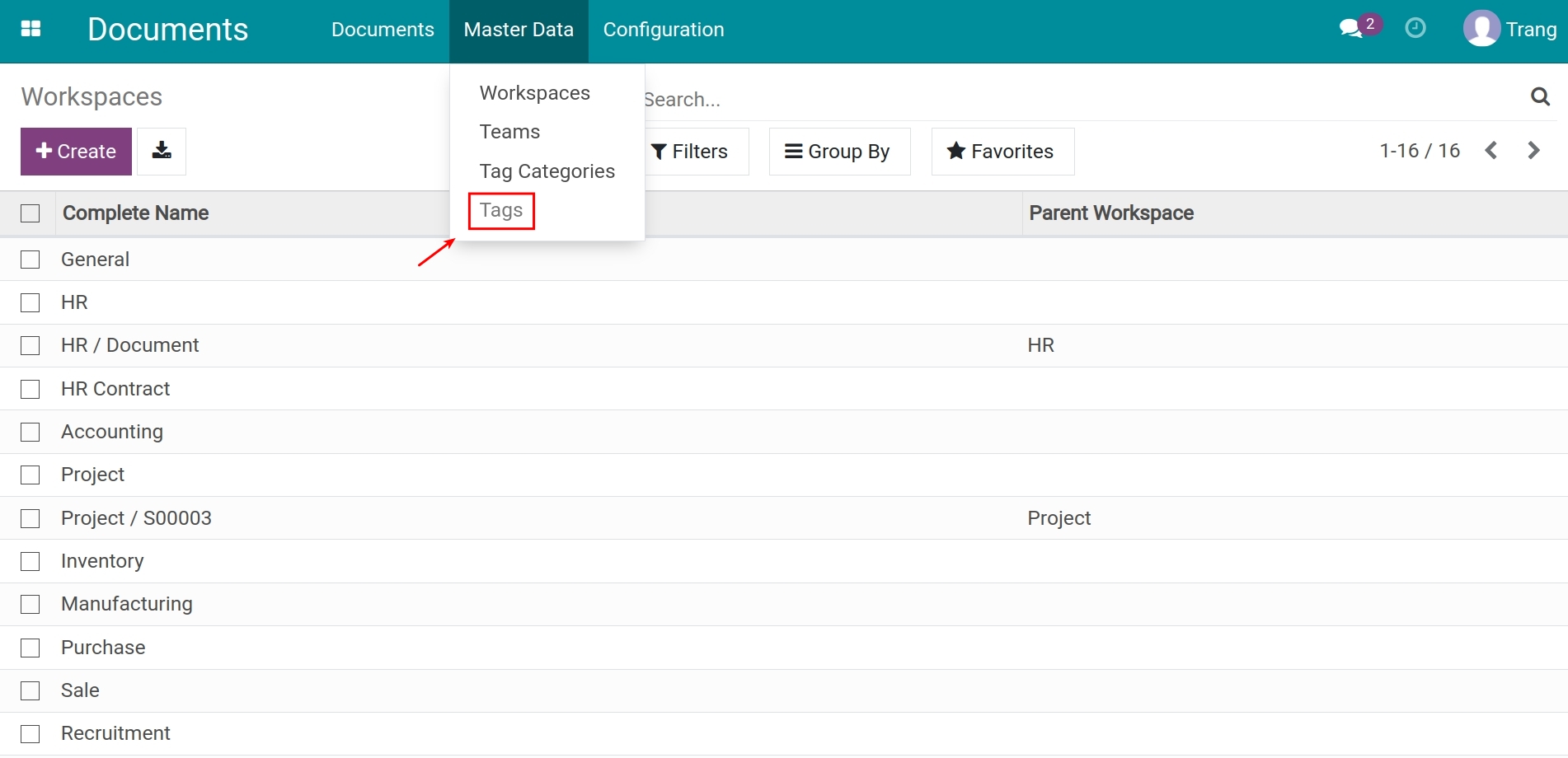 Depending on the usage purpose, you can categorize this tag into multiple tag categories at the same time.